Why do I always attract the wrong kind of guy?
Dear Coaches,
I think I'm jinxed when it comes to relationships. Every time I meet a new guy I think he's great then after dating for awhile I find out he's got serious problems. For instance my last boyfriend turned out to have substance abuse problems, the guy before him physically and emotionally abused me, the guy before him cheated on me with one of my best friends. I could go on, but they have all been like these guys. What am I doing wrong to attract only "losers"?
---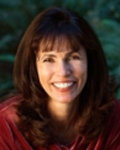 Wendy responds ...
I know how disappointing it can be to think you've found a winner only to realize that he's yet another "loser"! So, what are you doing wrong and what can you do right next time?
First, have you clearly identified the type of guy and relationship you want? Once you do that, I recommend taking time to carefully screen any potential boyfriends before getting involved. Be a detective and learn as much as you can and if you detect anything that could be a red flag – STOP! If all lights are green, don't forget to speak up and share your dreams, needs and desires with the lucky guy.
Make a deal with yourself to only say yes to someone who treats you very well, and is a match for you in all the ways that matter to you. If you suspect that there may be limiting beliefs hiding in your subconscious, or if you'd like support to find a winner, you may want to consult a relationship coach.
Wendy Lyon | http://www.drwendylyon.com
---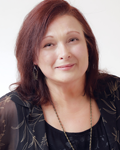 Leah responds ...
I'm so glad you've reached out for support about choosing the wrong guys! You are certainly not alone in this challenging search.
And I have two further pieces of good news for you-- one, you're definitely not jinxed and, two, you are asking the right kind of question--namely, What am I doing to attract the wrong kind of guy? This is so important in the search for lasting love because you have no control over what other people do or how they feel, but you do have 100% control over your own choices and your own desires and dreams.
To start, I'd like to suggest a different way of looking at the situation that might help you to find some clarity. Instead of asking what you're doing wrong, ask yourself instead, What should I do to attract the kind of guy I'm really interested in? You seem pretty clear about what you don't want--but what is it you do want in a love relationship? What are the "deal breakers" for you? That is, what are the things that would make you say an absolute "no" to a relationship? When you know what you really want in a relationship, are you holding out for that guy, or are you settling for someone who isn't Mr. Right because you think that's the best you can do?
Finally, are you the best "you" you can be? Are you someone who can attract the the kind of guy you really want? Sometimes self-defeating beliefs or past relationship experiences can undermine your confidence and your search for your true love. If that's true for you, I'd like to suggest you consider talking to a Relationship Coach.
A Relationship Coach can help you clarify your relationship requirements, support you to stick to what you really want, and guide you in getting rid of those beliefs you may have that are keeping you from feeling your best and being able to have confidence while you are searching for the right guy for you.
I'll leave you with my best wishes for your search for true love--please don't give up. He is out there, looking for you, too..
Leah Cochrane | http://leahcochrane.relationshipcoach.org
---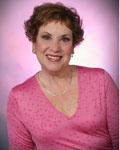 Marcy responds ...
You have actually answered your own question when you declared you 'attract' these people. Like a lighthouse shining its beacon, you too are bringing these people into your life by shining light on them. They feel welcome in your world because you are welcoming them into your world. You are giving them permission – albeit unconsciously to be like this. What we have here is a classic example of the Law of Attraction-like attracts like.
Once you change your view of yourself and act upon the change, you will see a change in the people you attract. These same people about whom you speak, will no longer find you. A good place to start is with increasing your personal power. Become more assertive, establish your boundaries and clearly define your values.
Once you do, you will be able to say no to the behaviors in others that don't work for you. You are not jinxed-you just need to position yourself to take responsibility for what happens in your life and relationships. Always look at yourself to see what you are doing to bring these people and behaviors into your life. Do some self excavating and find your treasures.
Marcy Rich | http://www.marcyrich.com
---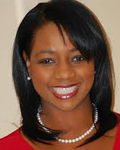 Pia responds ...
In order to change the type of guys you are attracting you must first change your thinking. It has been proven in life and in relationships that we get what we think about or said another way, thoughts become things. Try changing your self talk from I am "jinxed when it comes to relationships" and I only attract "losers" to something more positive such as "I am attracting good men in my life" or "I only engage in healthy relationships."
Most importantly, you must clearly define what it is that you want in a partner and focus solely on those positive characteristics. You can then use this as a tool to sort through any potential boyfriends during the dating process before you commit to another serious relationship.
Pia Washington | http://piawashington.com
---
The opinions stated are those of the authors and not necessarily those of the staff, members, or leadership of Relationship Coaching Institute.
This column answers questions submitted by our readers. Submit your question here and it will be forwarded to our coaches all over the world. Each issue, we'll publish a few answers from our RCI coaches.
Announcements

Conscious Dating
Finding the Love of Your Life in Today's World
By David Steele
If you are single and seeking the love of your life, this is the only book
you need!
"Conscious Dating is the most enlightened book on the topic of dating for
singles that I have come across." - Joseph Dunn, Rockville, MD
Get your copy here!