How do I tell my boyfriend I want to break up?
Dear Coaches,
I hate breaking up and I always end up staying in a relationship much longer than I want to. My boyfriend is a nice guy but I know he's not the one for me. I don't want to hurt him and I need help finding the right words.
---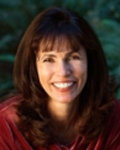 Dr. Wendy responds ...
Congratulations for having the courage to let go of a relationship that isn't right for you. How would you feel if someone stayed in a relationship with you only because he didn't want to hurt your feelings? It's nice to be concerned about others' feelings and even nicer to be honest.
So, how can you honestly tell your boyfriend that you've valued your time together, he's a nice guy but not the one for you and you both deserve to find someone who is a better match? Ideally you can share your message in a sandwich approach. First a positive layer: These past months have been fun with you…Then your core message: I've realized that we're not a great match for the long term, and I don't want to continue our dating relationship…Then another positive message: I think you're a great guy and I wish you well with everything...
However you break the break up news, remember it's kinder to be honest than to hang on to a relationship that is not right for you.
Before you jump into another relationship, I highly recommend that you take the time to clarify what exactly you're looking for, make sure all your requirements are met before getting involved and make sure that you are both aligned with your values and vision for the future. A relationship coach can help you clarify what you want, gain the confidence to achieve it and create a plan that will work for you.
Dr. Wendy Lyon | www.drwendylyon.com
---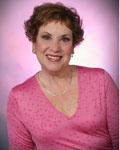 Marcy responds ...
You do no one a favor by staying in a relationship longer than you want. Breaking off from relationships that no longer serve you or the relationship as a whole is most often the best action to take. Very few people enjoy the task of breaking up, especially when there is no observable reason such as abuse, addictions, or continual arguing. There are many relationship break ups that happen daily and while there is often pain accompanying them, people survive it and often later as they reflect on it, know it was a gift.
The right words are your truth. It is much more the delivery of those words than the words themselves. Whatever words you choose, say them with sincerity. Sugar coating does not ease the pain. Similarly, avoid using clichés such as, "it is for the best," or "you will find someone better." It is also a good idea to stay away from "we can still be friends" syndrome. Unless you are sure that your relationship is more friendship than intimacy, saying it will not make the break up easier for either of you. The best words are those of appreciation for having had him in your life.
Marcy Rich | www.marcyrich.com
---
Gina responds ...
It is always challenging to break up when you are a kind person dating a "nice" guy. However the longer you let it go on, then the harder it will be for both you and him. There are no perfect words, but honesty mixed with kindness is best served up warmly.
I would suggest started by letting him know that even though he is a great guy (if that is what you think), that you feel that he is not the right match for you, and you seem to want different things. Follow this up with how you have enjoyed the time together with him (if you have), and you wish him well in his pursuit of finding the one for him.
I know it is hard but I highly commend you for realizing when someone is not right for you and continuing your search. Good luck in your relationship pursuit!
Gina Daniels | www.goodbyeshyguy.com
---
The opinions stated are those of the authors and not necessarily those of the staff, members, or leadership of Relationship Coaching Institute.
This column answers questions submitted by our readers. Submit your question here and it will be forwarded to our coaches all over the world. Each issue, we'll publish a few answers from our RCI coaches.
Announcements

Conscious Dating
Finding the Love of Your Life in Today's World
By David Steele
If you are single and seeking the love of your life, this is the only book
you need!
"Conscious Dating is the most enlightened book on the topic of dating for
singles that I have come across." - Joseph Dunn, Rockville, MD
Get your copy here!