How can I be in a relationship without losing my identity?
Dear Coaches,
Whenever I start a new relationship I have a habit of "changing" myself to be exactly what my partner wants and needs. I want to please him so much that I feel like I'm losing my own identity, but I can't seem to stop myself. Eventually no one is happy and we end up breaking up. I don't want to keep doing this over and over but at this point I'm not even sure who the "real me" is. How can I find and keep my identity and make a relationship work at the same time?
---
Gina responds ...
The best way to stop becoming whatever someone else wants is by learning what your wants, needs and requirements are. Once you know what they are, then you are able to move forward in your dating search in a much more empowered way. With this new information in hand you will be able to discern who is right for you without forcing someone to fit or forcing yourself to fit someone else's needs and wants. This would be a great area for you to get some coaching around so you can become crystal clear about who matches you with no need for you to conform.
Gina Daniels | www.goodbyeshyguy.com
---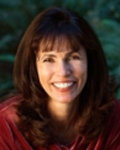 Dr. Wendy responds ...
Congratulations for recognizing your chameleon pattern and wanting to change it! You don't need to twist yourself into a pretzel to be happy in a relationship. As you've learned, contorting yourself to fit what you think your partner wants and needs doesn't work. Your first challenge is to identify and shift the underlying limiting beliefs that contribute to your "change" habit. What fears and doubts might be there for you? Some common beliefs are: "I'm not good enough the way I am. If you knew the real me, you wouldn't like me. You and your needs are more important than me and my needs. I don't deserve love and happiness." Notice how you feel when you read these. It's time to question any impeding beliefs that are present for you. Here are a few questions to ask yourself: "How certain am I that this is true? Did I ever choose this belief? Do I choose to keep it now? What belief will serve me better?" You may want to reach out for support from an expert here – it can be challenging to transform limiting beliefs on your own.
From a more empowered perspective, you're ready to regain your identity so you can bring the real, authentic you wherever you go, especially in your relationships! Focus on who you are at your best, what you love to do, what makes you happy, what values matter most to you and what your vision is for the future with your ideal partner. I recommend working with a Conscious Dating relationship coach to help you discover your best self, ask for what you want and create a wonderful relationship with a partner who loves you for you!
Dr. Wendy Lyon | http://www.drwendylyon.com
---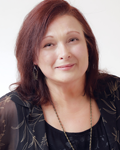 Leah responds ...
You have asked such an important question, so thank you for being so candid and courageous about your own experience. In response, I have a couple of questions for you to think about, if you want to: First, if you don't know who you are, who was it, exactly, that was having the relationship with your partners? Second, is it that you don't know who you are, or is it that you are afraid to put who you really are out there when you are building an intimate relationship? Being in an intimate relationship means taking risks and making yourself vulnerable in order to be closer to each other. If you are afraid he won't like what he sees in you, that would make it very difficult to make yourself vulnerable, wouldn't it? Is it possible that instead of doubting who you are, you could start working on loving who you are? You mentioned wanting to please him so much. What about him pleasing you? What are you looking for from your relationship?
If you were to work on self esteem, on loving yourself more, on becoming confident, you could enter a relationship from a more powerful position. Then you might know what you really want from a relationship instead of trying to become what he wants.
A relationship coach can help you work on these issues very effectively, and in a relatively short period of time. A final question for you: What are you willing to do to have the kind of relationship you really want?
Leah Cochrane | http://leahcochrane.relationshipcoach.org
---
The opinions stated are those of the authors and not necessarily those of the staff, members, or leadership of Relationship Coaching Institute.
This column answers questions submitted by our readers. Submit your question here and it will be forwarded to our coaches all over the world. Each issue, we'll publish a few answers from our RCI coaches.
Announcements

Conscious Dating
Finding the Love of Your Life in Today's World
By David Steele
If you are single and seeking the love of your life, this is the only book
you need!
"Conscious Dating is the most enlightened book on the topic of dating for
singles that I have come across." - Joseph Dunn, Rockville, MD
Get your copy here!