When should I have the talk about health issues?
Dear Coaches,
I have Hepatitis C. When is the appropriate time to let a potential partner know?
---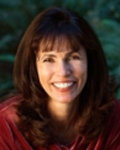 Wendy responds ...
Thanks so much for asking a question that many be wondering about. If you have Hepatitis C, Herpes, or any sexually transmitted disease, it is important to disclose this information to a potential sexual partner. The right time to share is not on the first date when you are meeting nor when you are both naked under the covers for the first time. If you both are seriously interested in getting intimately involved, you need to let them know early on. The third date is not too soon, as this information may affect their decision making about the relationship. It's wise to lead with honesty and not withhold important information from your partner or potential partner. May you enjoy a healthy, happy connection with your new partner!
Wendy Lyon | www.DrWendyLyon.com
---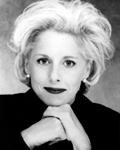 Dr. Jackie responds ...
Thank you for your important question. In my view, it is never too soon to disclose that you have Hep C. It is an incontrovertible fact and there is no reason to keep it a secret.
The right person will not be put off or deterred from dating you.
If someone judges you and stops dating you because you have Hep C, then he or she is not someone you want to be with anyway! Your courage to tell the truth will have served you well.
When you tell someone about having Hep C and they hear that you are comfortable saying, "This is what it is, how I manage it, and how I live my life," you send an unmistakable message to them about YOU.
The right person will follow your lead and recognize that this is part of the journey of being with you.
Remember, only You can make it happen!
Dr. Jackie Black | www.drjackieblack.com
---
The opinions stated are those of the authors and not necessarily those of the staff, members, or leadership of Relationship Coaching Institute.
This column answers questions submitted by our readers. Submit your question here and it will be forwarded to our coaches all over the world. Each issue, we'll publish a few answers from our RCI coaches.
Announcements

Conscious Dating
Finding the Love of Your Life in Today's World
By David Steele
If you are single and seeking the love of your life, this is the only book
you need!
"Conscious Dating is the most enlightened book on the topic of dating for
singles that I have come across." - Joseph Dunn, Rockville, MD
Get your copy here!