Should I give him a second chance?
Dear Coaches,
I recently found out my boyfriend had cheated on me. I broke up with him but ever since then he has been trying to get back together with me. He swears it was a one time thing and will never happen again but I don't know if I can trust him? I do still love him and would love to go back to the way things were before he cheated, but I don't know if I'm making a huge mistake if I take him back. Should I give him a second chance?
---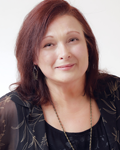 Leah responds ...
What a challenging dilemma to have to face at this time, while you are in the midst of experiencing the loss of the trusting relationship you had before.

In your letter you expressed that you still love him. That's understandable --infidelity doesn't mean we can switch off feelings like a light switch. But acknowledging the love you have for him doesn't mean you have to disregard the behavior--or your reasoning process. In fact, it is times like this when it's most important to put on your thinking cap.

Would you allow me to ask some questions that may help you to access your inner wisdom about this situation?

First, it sounds like being exclusive with one another was an expectation the two of you had--would this be accurate?

Next, it seems his cheating was something you found out rather than him coming to you to admit he had this "one time thing"--would that be accurate?

Then, supposing you did truly believe him that this was a one time thing, what effect did this "one time thing" have on the relationship between you? What effect did it have on your trust? On your feelings about being his significant other? On your overall feelings about him?

Finally, being really honest with yourself about what YOU really want, do you think it is possible to fully re-enter this relationship, let go of the cheating and move forward with the relationship successfully?

The thing is, only you can determine whether this relationship will work for you, after his cheating. If fidelity is a requirement you have for your relationships, only you can decide if his cheating is a deal-breaker for you.

I support you to think carefully, and to check in with your heart about what you really feel, and to make the decision about whether to re-enter the relationship based on those things, rather than on his requests for a second chance, or your wish that you could return to the way things were.

No matter what you decide, you may have strong feelings about it. If you do, I support you to get support from loved ones or from a relationship professional, and remember the wisdom Shakespeare so beautifully expressed: "to thine own self be true."

Leah Cochrane | www.leahcochrane.relationshipcoach.org/
---
Gina responds ...
There are times when a person does commit an honest mistake and they will make it their mission to make it up to you. However, on the flip side sometimes cheating in the early stages in a relationship can be a bright red flag for a repeated pattern for things to come. This is an important time for you to have a very candid conversation on why this cheating actually occurred. Was there clarity around the both of you being exclusive to each other? I would also ask whether this has happened to him in a previous relationship which could suggest that this is patterned behavior for him. In the event that you do decide to give it another try I would ascertain that he is truly sorry not only by his words but by his behavior. This would be a great time for you to ask him to enter into a pre-commitment coaching program so you can really see if you both are a good match regardless.
Gina Daniels | 905-873-4463
---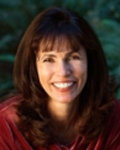 Wendy responds ...
Thanks for reaching out for support. I think you are very wise to pause and consider what step you choose to take next. I recommend that you only consider giving him another chance if he can explain how things will be different in the future and what specific steps he will take to ensure that this never happens again. If he wants to regain your trust he must show that he is trustworthy. You deserve to be in a loving relationship where you can both trust each other completely. Don't settle for anything less.
Perhaps you could benefit from individual coaching support to clarify your vision for your life and ideal relationship. If you both decide to move forward together, you may want to get the support of a couples coach to help you decide if you are truly compatible for a long-term committed partnership.
Regardless of your decision with your current boyfriend, know that you can have the loving relationship you desire with the right partner for you.
Wendy Lyon | www.DrWendyLyon.com
---
The opinions stated are those of the authors and not necessarily those of the staff, members, or leadership of Relationship Coaching Institute.
This column answers questions submitted by our readers. Submit your question here and it will be forwarded to our coaches all over the world. Each issue, we'll publish a few answers from our RCI coaches.
Announcements


Conscious Dating
Finding the Love of Your Life in Today's World
By David Steele
If you are single and seeking the love of your life, this is the only book
you need!
"Conscious Dating is the most enlightened book on the topic of dating for
singles that I have come across." - Joseph Dunn, Rockville, MD
Get your copy here!

Free Webinar for Singles: Finding Your Happily Ever After
with RCI Mentor, Dr. Wendy Lyon

If you are tired of relationship disappointment, or if you are confused and discouraged about dating, and finding the right partner seems impossible, this webinar is for you!
Register to discover the 10 Principles of Conscious Dating and the 3 Essential Steps you need to follow on your path to true love!