How do I find someone who is "perfect for me"?
Dear Coaches,
I have lots of friends who say they've found the man who is perfect for them. I can't say that's ever happened for me. I've dated lots of nice guys but no one who I thought was "perfect for me". I would really like to find that guy, but how?
---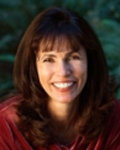 Wendy responds ...
Thanks for asking a great question. If you want to find someone who is perfect for you, you need to first clarify what perfect means to you. Rather than make a list of every possible wonderful quality you'd like in a man, start with 8-10 essential requirements that you couldn't live without in a relationship.
Maybe you can't live without honesty, fidelity and financial security. Maybe having children and living in the country are a must for you. You need to be brutally honest with yourself here, and make sure every relationship requirement is included and anything negotiable is NOT on your list. For instance, perhaps you'd like a partner who shares your love of horseback riding, fine art or bird watching... and perhaps this is negotiable and you could be perfectly content with someone who has different interests.
Once you are clear about the right relationship for you and the kind of guy you're looking for, be discerning about the guys you date. Don't let yourself get blinded by lust, and don't settle. If you get discouraged or want support, I highly recommend that you reach out to a relationship coach for expert guidance. Perhaps you'd like to take advantage of my complimentary "Find Your Perfect Partner" Strategy Session. Remember, while you are looking for the guy who's perfect for you, he's looking for you! Here's to living the life you love with the love of your life!
Wendy Lyon | www.drwendylyon.com
---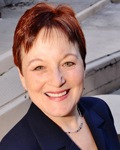 Sheryl responds ...
Good question and one that many singles ask. Are you clear about what "perfect for me" means? The more clarity you have about yourself and the relationship you want, the better chance you have to find the person who is "perfect for you". Spend some time thinking about deal breakers, needs, your values and those you'd like to share, and define what life might look like with a partner.
Consider working with a relationship coach to help you gain clarity so that you will recognize the guy who is "perfect for you" when he shows up. I wish you the best.
Sheryl Spangler | www.heartandsoulmatchmaking.com
---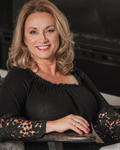 Janet responds ...
That's a great question and one that I hear frequently, and it has a simple answer. I first want to acknowledge that you're on the right track. You're looking for information on how to change your results!
It doesn't sound like you have trouble meeting nice guys, just not your guy. The first, and main step, when you are looking for your perfect guy is to know what that means. How do you know what is "perfect" for you? In order to answer that question you need to know yourself. Things like what you want for your life, what you need in a relationship, what are your deal breakers?
In my experience, when I discovered those things about myself, recognized my barriers to love and then committed to not settling for less, I met my Mr. Right. I had more confidence and saved a lot of time knowing exactly what I was looking for and where to best meet and attract this man. That was nine years ago and we have an amazing, fun relationship. It's a process and it's possible! I encourage you to seek out support from someone that is trained to help you discover these things, put a plan in place and take a short cut to love.
Janet Tingwald | www.janettingwald.com
---
The opinions stated are those of the authors and not necessarily those of the staff, members, or leadership of Relationship Coaching Institute.
This column answers questions submitted by our readers. Submit your question here and it will be forwarded to our coaches all over the world. Each issue, we'll publish a few answers from our RCI coaches.
Announcements

Conscious Dating
Finding the Love of Your Life in Today's World
By David Steele
If you are single and seeking the love of your life, this is the only book
you need!
"Conscious Dating is the most enlightened book on the topic of dating for
singles that I have come across." - Joseph Dunn, Rockville, MD
Get your copy here!