I like dating. Why should I have to commit?
Dear Coaches,
I love dating, but after 2 or 3 dates most of the women I go out with want a commitment. They automatically think that after a few dates we should be "boyfriend and girlfriend" and always break it off with me because I don't want to commit. Is there something wrong with me? What's wrong with just dating?
---
Gina responds ...
There is nothing wrong with just dating. In fact it is a healthy way to become more aware of your requirements, needs and wants in a relationship, while enjoying a social setting. However it sounds like you have not told your dates that you are only interested in casual dating on the first date, so you can avoid those uncomfortable conversations later. If you can do this some ladies may not be interested in a second date, however those who are will know what you want so there will be no confusion.
Gina Daniels | http://www.goodbyeshyguy.com
---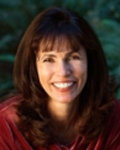 Wendy responds ...
Congratulations on your positive attitude about dating! You are wise to wait for commitment. Just because the women you've met want to jump into a relationship right away, doesn't mean it's a good idea! Most people tend to fall into mini-marriages after a few dates, and most of the time those relationships don't last.
However, it's important that you decide if you don't EVER want to be in a committed partnership or if you just want to take your time before committing to being with one person. If you just want to have fun dating different women, let them know. There's nothing wrong with you and there's nothing wrong with just dating.
If, on the other hand, you do eventually want a long-term relationship, let the women you're dating know this. You'll want to be much more discerning about who you date if you'd like to find a life partner. And if you need help making this important decision, you can consult a relationship expert.
Wendy Lyon | http://www.DrWendyLyon.com
---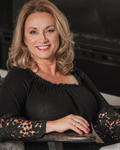 Janet responds ...
What a great question! Thank you for asking. There is nothing wrong with you, or with wanting to just date. I think it's great that you are clear on what you want out of dating. My question to you is; what are you telling the women you're dating? Do they know that you aren't interested in commitment at this time? When we share our purpose for dating up front it helps to establish trust. Then we can all be informed and make our own decisions. It will also help you to find women that are also interested in just dating.
Janet Tingwald | janettingwald@gmail.com
---
The opinions stated are those of the authors and not necessarily those of the staff, members, or leadership of Relationship Coaching Institute.
This column answers questions submitted by our readers. Submit your question here and it will be forwarded to our coaches all over the world. Each issue, we'll publish a few answers from our RCI coaches.
Announcements

Conscious Dating
Finding the Love of Your Life in Today's World
By David Steele
If you are single and seeking the love of your life, this is the only book
you need!
"Conscious Dating is the most enlightened book on the topic of dating for
singles that I have come across." - Joseph Dunn, Rockville, MD
Get your copy here!