Does he love me, or does he want a caretaker?
Dear Coaches,
I've been a widow and living on my own for almost 15 years. I started seeing a man who is a little older than me a few months ago and I really enjoy his company but I am worried that he might be taking advantage of me. He has some health problems that are just going to get worse as he gets older and I think he might be looking for someone to take care of him. How can I tell if it's love, or if he's using me?
---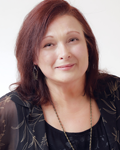 Leah responds ...
In response to your question, I invite you to consider the following:
After 15 years, what about this particular man made you consider entering a relationship, and particularly, one with him? What do you think your answer would be if instead, you asked, "Do I love him?"
What would happen if you knew he loved you but also expected you to be his caretaker, if needed?
You appear to be at the place where having a clear idea of your relationship requirements would help you to navigate questions like this.
Have you made your own list of what you require in a relationship, what you need and want from one?
Finally, have the two of you talked about your concerns? One of the best ways to take care of yourself, in any relationship, is to put everything on the table. What do you think would happen if you and he had this conversation? What do you think would happen if you didn't?
If you feel you need support to have this conversation, or relationship communication skills in general, a skilled relationship coach can offer you the support and mentoring you seek.
Leah Cochrane | http://www.leahcochrane.com/
---
Gina responds ...
I understand that you may be worried and concerned that your new partner may be interested in you taking care of him. However you mentioned that you really enjoy his company. As you are a fairly new couple, you are still in the testing phase of your relationship. Even though it is prudent that you are being discerning, it is wise to give this relationship a little more time to truly get the sense of where it is heading. It is really important to establish some boundaries on where and how you will help your partner. If you have a challenge doing that, you may need some help from a dating coach that can help you strategize out what the boundaries would be for you.
Gina Daniels | 905-873-4463
---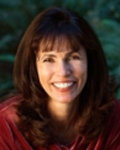 Wendy responds ...
First, congratulations on meeting someone whose company you enjoy! You ask, "Does he love me, or does he want a caretaker?" Given your concerns, here are a few questions for you to consider. Have the two of you discussed what you each are looking for at this time in your lives? Do you have aligned visions for the future? What has he said or done that leads you to think he is only interested in finding someone to take care of him? Could it be possible to love someone and want them to care for you? Have you expressed your concern about being used or taken advantage of? Are you clear about all your requirements, and do you think they could be met in a relationship with this man? And finally, does it feel like love to you and to him? I'd be delighted to hear from you after you have a conversation with him about these things. May your new year be filled with love and joy!
Wendy Lyon | http://www.DrWendyLyon.com
---
The opinions stated are those of the authors and not necessarily those of the staff, members, or leadership of Relationship Coaching Institute.
This column answers questions submitted by our readers. Submit your question here and it will be forwarded to our coaches all over the world. Each issue, we'll publish a few answers from our RCI coaches.
Announcements


Conscious Dating
Finding the Love of Your Life in Today's World
By David Steele
If you are single and seeking the love of your life, this is the only book
you need!
"Conscious Dating is the most enlightened book on the topic of dating for
singles that I have come across." - Joseph Dunn, Rockville, MD
Get your copy here!