How can I get her to go out with me?
Dear Coaches,
I'm interested in a girl, but she doesn't want to date me at this time. She said we could be friends, but every single minute that I see her I feel like she is the one that I love and I want to marry her. I don't know what to do...?
---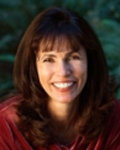 Wendy responds ...
I understand how hard it can be when you think you've found the one, and she doesn't think you're the one for her! One of my clients had a similar situation where he was sure he had found his soulmate, yet she decided she just wanted to be friends. He now realizes that the right partner for him will choose to be with him. So, have you told this girl how you feel about her? And have you explored what it is about her that you love so much? Don't spend a lot of time chasing her if she's not interested, but do let her know that you care about her and tell her what makes her so special to you. Then, if she's still not interested, wish her well, and focus on your own life.
I recommend that you work with a relationship coach and take the time to clarify what you really need and want in the right relationship for you. Before you make any long-term relationship decisions, make sure all your essential requirements are met (Better yet, don't go on a second date if it seems a requirement won't be met). You deserve to be with someone who is a great match for you, where you both love each other and choose to create a wonderful life together.
Wendy Lyon | http://www.DrWendyLyon.com
---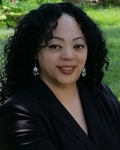 Aretha responds ...
What a wonderful opportunity to build a strong, meaningful relationship. Become friends, be your true authentic self. Remember the Law of Attraction and show her your fun, attentive, and caring side. Developing a strong friendship first creates a bond of eternal strength. When the future embraces you both with romance, the longevity stretches far beyond your dreams. Love and know who you are and share that energy.
Aretha Reid | http://first-love-yourself.net
---
The opinions stated are those of the authors and not necessarily those of the staff, members, or leadership of Relationship Coaching Institute.
This column answers questions submitted by our readers. Submit your question here and it will be forwarded to our coaches all over the world. Each issue, we'll publish a few answers from our RCI coaches.
Announcements


Conscious Dating
Finding the Love of Your Life in Today's World
By David Steele
If you are single and seeking the love of your life, this is the only book
you need!
"Conscious Dating is the most enlightened book on the topic of dating for
singles that I have come across." - Joseph Dunn, Rockville, MD
Get your copy here!

Free Audio Series Giveaway: How to Stop Self-Sabotage in 2017
By Natacha Noel
Dating Coach and Matchmaker
Do the voices in your head say mean things to you that you or no one else would ever say out loud? You know which ones I'm talking about...
"You're too fat to wear that."
"You'll never make that much money. You're not good enough."
"Nobody loves you. You'll always be an outsider."
Sign up to receive 6 pre-recorded audio training sessions and a free report called How to Stop Self-Sabotage - 6 Steps to Get the Relationship you Want.