What do I do with this attraction?
Dear Coaches,
There is this lady I am attracted to. I asked her out a couple of times and went on dates a few times. She said she likes me and would have kept dating me were it not for her religion (Jehovah Witness), her mom (who wants her to be with Jehovah Witness) and the fact that she currently sees someone else. She still insists we remain friends. I want more and so even being her friend would be hard as I would keep trying to make a move. What do I do? Do nothing and see if she magically comes back? Move on? Help!
---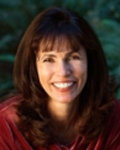 Dr. Wendy responds ...
Thanks for reaching out for help. I'm sure there are plenty of readers who are familiar with this situation – you are really attracted to someone and she or he just wants to be friends. Could you be comfortable as friends…without a secret agenda for romance? And could you be fully available to date someone else if you are secretly dreaming of your "friend"? Perhaps you could look for someone who is available to date you without changing her religion, risking her mother's disapproval and breaking up with her boyfriend. This woman has given you not one, not two but three reasons why she doesn't want to date you. Why don't you take the time to decide what you are really looking for at this point in your life, and don't settle for less.
Dr. Wendy Lyon | www.drwendylyon.com
---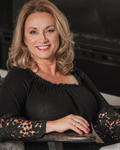 Janet responds ...
Thanks for reaching out and asking this question. It's one that many often get hung up on. I call it the wishing, waiting and hoping hole that we can get caught in. I invite you to ask yourself a couple of questions.
1. What do I want my love life to look like in 6 months?
2. Does this relationship move me closer to, or further from, my relationship goal/vision?
I believe the answers will give you the clarity you are seeking. I wish you all the best!
Janet Tingwald | www.realitybasedromance.com
---
The opinions stated are those of the authors and not necessarily those of the staff, members, or leadership of Relationship Coaching Institute.
This column answers questions submitted by our readers. Submit your question here and it will be forwarded to our coaches all over the world. Each issue, we'll publish a few answers from our RCI coaches.
Announcements

Conscious Dating
Finding the Love of Your Life in Today's World
By David Steele
If you are single and seeking the love of your life, this is the only book
you need!
"Conscious Dating is the most enlightened book on the topic of dating for
singles that I have come across." - Joseph Dunn, Rockville, MD
Get your copy here!