My husband was "sexting" my best friend. Should I trust them when they say it's just a harmless flirtation?
Dear Coaches,
I found out recently that my husband and my best friend were sexting each other. When I confronted them they both said they were just "goofing around" and it was innocent flirtation. I don't think it's innocent at all, but they both tell me I'm being too sensitive. Should I trust them?
---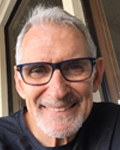 Gary responds...
First, let me say, this would be a very hard thing to hear about and then to know how to respond. Many times such news is devastating, like a bomb just dropped on your life. So very often people are in shock, what I call, "Walking out of the crater of devastation" and trying to figure out what to do. Revelations like this can cause a person to feel scrambled and confused, so the first order is to take a breath, step back and give yourself time to think and catch up with yourself on this development.
Should you trust them? What does your heart and head tell you? If you're still confused, try to look at the facts - what's actually happened - which is your husband and best friend were sexting each other.
Here's my interpretation: A trust has not been kept, secrets have been in play, the defense is on (minimizing the reality of the sexting). You've probably already have asked yourself this questions: "How many friends sext to friends?" NOT!! Does not happen, right!? This behavior does not fit in the context of a friendship. So, I'd say, "Stick with the facts before you! It's the proverbial, " If it walks like a duck, quacks like a duck, it must be a duck!" Boundaries have been crossed. A trust has been broken. Unfortunately, you can't trust them (for now). Evidence indicates they are not trustworthy.
Just a note on going forward: It's going to take some time to try to understand what has happened. You likely have questions like: How do and your husband go forward from this? How do you rebuild the trust and emotional safety needed in an intimate relationship? This is where a Relationship Coach can help! Also, Shirley Glass' book, Not " just friends." is a very helpful resource that speaks to your situation.
Remember, it's our pain points and failures that can become the foundations for understanding and new life. The good news is that many couples/marriages actually get through moments like this and rebuild their lives
Gary Robertson | http://www.garyrobertsoncoaching.com
---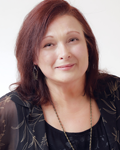 Leah responds ...
First, I'd like to acknowledge you for the courage it took to confront your husband and best friend about sexting with each other, and also for reaching out for support for yourself in such a situation.
You asked "Should I trust them?"
To help you answer that question, let me ask you one: Do you trust them right now?
I noticed, in response to their claim that it was just an innocent flirtation, you wrote "it didn't seem innocent at all." How do you think you would deal with your sense that "it didn't seem innocent at all?" Would there be conditions that would have to be met in order for you to trust them?
You also noted that your husband and best friend told you that you were being "too sensitive." I'm wondering what your response is to being told you're being "too sensitive"?
Finally, suppose you did decide you were being too sensitive and that you would trust them as you had before, what do you envision your relationships with them would be like a year from now?
The truth is, no one can tell you whether you should trust another person. That is a deeply personal decision. But I believe you hold within you the answer that is right for you.
If I may suggest a strategy to find your answer: see if your answers to the questions above give you any clarity, and call upon the courage you have already demonstrated to ask yourself any other questions that need answering. Your answers to the questions may provide the clarity you are looking for.
You may also find having a Relationship Coach at this time to be a great benefit, to support you and help you to find the clarity you are looking for, and to identify your own needs, wants and requirements for your relationships.
I leave you with my best wishes, and a quote from Shakespeare-- "to thine own self be true..."
Leah Cochrane | http://leahcochrane.relationshipcoach.org
---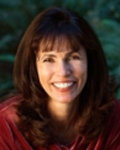 Wendy responds ...
Thank you for reaching out to get a reality check on your situation. Perhaps it's time to clarify appropriate boundaries in your relationships with your husband and best friend. Let them know that you are NOT comfortable with their behavior and request that they stop. Blaming and shaming doesn't work well – you can just say "This doesn't work for me. I feel..." Then it's time to find out WHY this is going on. What do you and your husband need to feel safe and loved in your marriage? What do you need from your best friend? Perhaps you and your husband would like to speak with a relationship coach and learn how to create a rock solid, trustworthy and sensational marriage!
Wendy Lyon | http://www.drwendylyon.com
---
The opinions stated are those of the authors and not necessarily those of the staff, members, or leadership of Relationship Coaching Institute.
This column answers questions submitted by our readers. Submit your question here and it will be forwarded to our coaches all over the world. Each issue, we'll publish a few answers from our RCI coaches.