How do couples stay sane during the holidays?
Dear Coaches,
I just got married 6 months ago and now that the holidays are almost here I am going crazy with all of the demands from our families. My family has always had a tradition of getting together on the actual holiday and refuses to try to get together on a different day. My husbands family is doing the same thing. They both think if we don't choose to be with them for the holiday then we are rejecting them. They live too far apart for us to be with both in one day. My husband and I have been fighting about this for weeks now and I don't know what we are going to do. Any suggestions would be welcome.
---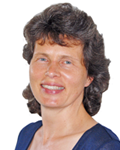 Judith responds...
I am so glad you are asking this question. There must be literally thousands of newly-weds out there grappling with exactly the same issue, desperately trying to please everyone, fighting about whose parents to honour first, not seeing the solution because they are so caught up in the middle of it all.
Let's look at what is happening here. You have got married, which means you are a new family. There is so much to be grateful for. This is your very first Christmas together. It is a time to bond and craft your very own traditions. What would make Christmas special for you and your future children? It is natural for parents and parent in-laws to fight as they both love you and desire you to spend Christmas the way you always had, however, things have changed. It is a letting go process and it is uncomfortable for all, but necessary. As you said, it is physically impossible to be with both families on the same day. Even if it were possible, the fight would still be on for whether you go for lunch or dinner. Make sure you communicate in various other ways how much you love and honour them and then do what is best for your new family, prioritising and pleasing each other, without feeling guilty.
Has this been helpful? As you start looking at yourselves as a new family, you will see many of the perplexing issues ahead of you in a new light. Have a great Christmas.
Judith Halmai | http://www.marriagesuccessacademy.com
---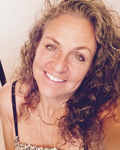 Jill Marie responds...
Holidays can be emotional times and are notorious for creating more upsets, even breakups, between spouses and family members than any other time of the year. Having a large family, I can understand the issues and concerns that comes with wanting to please everyone.
Fighting is surely the result of the pressure you both are feeling. But remember, you came together to as a team—so rather than fight, let's consider brainstorming on solutions, instead. It's important to be considerate of each other's thoughts and feelings while brainstorming, as well as to be mindful of overriding to your partners ideas with your own opinions.
Here's a few brainstorming ideas that might help curb the tension:
1. Alternate Dates: Pick and chose a date to spend with each family (ie; spend Xmas eve with one, the Xmas day with the other) and then alternate those dates each year thereafter. Sometimes spending a different day than the usual with the primary family members allows for a more intimate setting.
2. Xmas Pot Luck; Ask the families involved to consider meeting on a date and time at a specific location (like a church room, or local event space, etc) that is convenient for everyone. All it takes is one or two coordinators, and several volunteers to help set up and clean. One of my clients did this, and although it didn't provide the same atmosphere as a home, she said it still felt "homey" because of the family members who attended. It also made it easier for parking and cleaning - plus gave them more room for everyone to enjoy sitting around a large circle to open presents, play family games, group announcements, etc.
3. Host It Yourself: Have the families come to YOU. Of course, this requires having a home that is big enough to accommodate everyone.
These are just some brainstorming ideas to get you started. Again, your FIRST goal should be to eliminate the fighting tendency in your marriage and instead choose to work together towards finding a solution.
Hope this helps!
Jill Marie Hungerford | http://www.TheBodyWhisperer.Rocks
---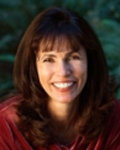 Dr. Wendy responds...
Congratulations on your marriage! It's nice to be wanted except when everyone wants you at the same time! Your families are each used to having you there to celebrate the holidays with them. Now you are a couple and you will celebrate holidays together as a couple. Your families need to understand this.
How can you both involve your extended families in coming to a peaceable agreement about holiday visits? Is it time to get out the calendar and plan multi-year schedules? If you can't be with both families on the actual day, can you plan a special visit on another day on alternate years? Might your two families agree to get together in one place? Another option is for you and your husband to celebrate on your own without either family!
You can be creative with your solutions. My extended family used to get together every Thanksgiving Day. The traffic was always terrible for people coming from all directions. Now we get together on the weekend before Thanksgiving and my husband and I host a Friends Thanksgiving on Thanksgiving Day (his family is 2 states away, so we see them every summer).
Let your families know that you love them, you want to spend quality time with them and you can only be in one place at one time. Reassure them that you are not rejecting them if you spend the holiday with the other family and make sure you plan quality time with each family throughout the year as best you can.
I wish you well and hope you enjoy a peaceful holiday season!
Dr. Wendy Lyon | http://www.drwendylyon.com
---
The opinions stated are those of the authors and not necessarily those of the staff, members, or leadership of Relationship Coaching Institute.
This column answers questions submitted by our readers. Submit your question here and it will be forwarded to our coaches all over the world. Each issue, we'll publish a few answers from our RCI coaches.