How important is "romance" for a good relationship?
Dear Coaches,
I'm engaged to a great guy. He makes me laugh and he makes me feel secure and loved, but he does not like traditional "romantic" gestures. He doesn't believe in giving flowers or gifts for no reason and he makes fun of people who talk about romancing their partners. I'm sad when I think that I might spend the rest of my life without romance but I'm also sad thinking about not having him in my life. Should I be worried or just accept him as he is?
---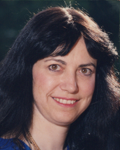 Rhoda responds...
Romance comes in many forms, and lies in the eye of the beholder. Traditional "romantic" gestures are usually appreciated, but do not necessarily convey true feelings, especially when they are derived because they are expected.
If your boyfriend makes you feel truly loved, that is what the real meaning of romance is. You do not need to hold him to any standard based on what others do. Appreciate his love; you are truly lucky.
Rhoda Ondov | www.ondovrelationshipcoaching.com
---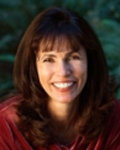 Wendy responds...
Congratulations on your engagement! It sounds like you two are ready for an honest conversation about what you want in your relationship. Let him know that you love how secure and loved you feel around him and how much fun you have with him. And let him know how much you enjoy romantic gestures – flowers, gifts, surprises etc. You can tell him that these romantic gestures would help you feel loved, open you up to deeper intimacy and sensuality, and strengthen your relationship.
Perhaps you can also shower him with your own romantic gestures and see how he enjoys the attention. Take this opportunity to ask him what he truly wants. If you can both meet each other's needs, your marriage can be blissful. However, if he refuses to bring any romance into your relationship, could you be happy with him? You shouldn't have to sacrifice anything that is so important to you and you deserve to have some romance in your life. The two of you may want to discuss this with a relationship coach so you can be supported in creating a relationship that works for both of you.
Wendy Lyon | www.DrWendyLyon.com
---
The opinions stated are those of the authors and not necessarily those of the staff, members, or leadership of Relationship Coaching Institute.
This column answers questions submitted by our readers. Submit your question here and it will be forwarded to our coaches all over the world. Each issue, we'll publish a few answers from our RCI coaches.