How can I get my wife to be more independent?
Dear Coaches,
My wife is totally dependent on her parents. She's 35 years old and we've been married for 11 years and have 2 children but she still can't do anything without checking with them first. She doesn't work and they give her money every week, so she has no incentive to find a job. They do everything for her, including trying to raise our sons. I'm very frustrated and can't seem to get her to understand that this is jeopardizing our relationship. What can I do to get her to grow up and be more independent?
---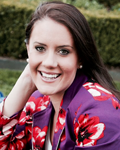 Kristen responds...
The best thing you can do is be understanding and to try to meet her where she is at. If she feels that you are unaccepting of her, the natural response is to feel defensive or misunderstood. One of the greatest things a partner can do is try to understand their partner's relationship with their parents and encourage their growth. There are a couple of things you can do to be gentle, but at the same time, encouraging.
Meet her where she is at:
What is she dealing with?
What safety does she find in being with her parents?
Go sit with her and tell her you care about her and that you want to understand her relationship with her parents.
Understand her:
Why does she feel the need to check with her parents on things?
What are her fears?
Is she afraid she will fail and of what you will think her?
Ask her what she wants:
What does she want for her life?
And for your lives together?
Encourage her to dream big! And share your dreams too. Even if you aren't sure how you will achieve them!
Then go to work on that. Love her and encourage her. And let her know you are always by her side through her growth. And that you want to be someone who she can share everything with; her hopes, dreams, fears and deepest desires.
To your loving and connected relationship.
Kristen Hill | www.kristen-hill.com/7reasons
---
The opinions stated are those of the authors and not necessarily those of the staff, members, or leadership of Relationship Coaching Institute.
This column answers questions submitted by our readers. Submit your question here and it will be forwarded to our coaches all over the world. Each issue, we'll publish a few answers from our RCI coaches.