We're incompatible, but in love - can we turn things around?
Dear Coaches,
My girlfriend and I have been dating for 7 months now and we are hardly happy with each other. We end up arguing about lots of things. She is almost angry about everything whether it's my fault or hers. It's like we are incompatible but yet still we love each other.
I've tried countless times to make her happy, but nothing works. Can we turn things around?
---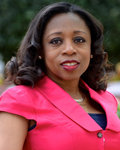 Kemi responds ...
I'm sorry to hear that things are not going well for you and your girlfriend at the moment. Have you tried to identify your needs and see if your goals and vision match up? Where do you both see each other in the next 5 years? Is there a way you both can meet each other half-way? Does she have any underlying issues she is not talking about (for example, painful past experiences that she needs to deal with)?
Examining these may help you pin down on what is leading to you having unresolved conflicts.
Kemi Sogunle | www.kemisogunle.com
---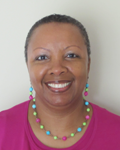 Barbara responds ...
There seems to be several complaints about the relationship here, and none of them seems to be positive or healthy. What do you love about this relationship or the other person in the relationship? If nothing about this relationship changed for its duration, how does this sit with you? Is it worth it for you to continue to be unhappy and in this relationship? Something for you to think about.
The information here is limited to provide clear possibilities, but some to consider would be to rule out any type of medical/mental/emotional issues that may create these repeated scenarios for the both of you. Age may also be a factor. Another important item to note is that no one can make another person happy. Happiness is an individual responsibility. In fact, a happy individual has the makings for a happy relationship. So there's individual work to do here. Then it will be up to each person to decide as to how to move forward. With that said, things always have the potential to turn around when two people care and diligently work at it. Wishing you the best!
Barbara Williams | www.barbaraannwilliams.com
---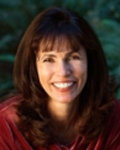 Wendy responds ...
First, I invite you to consider why you and your girlfriend are dating. I would guess that you hooked up, had fun and fell into a relationship. Now you are arguing a lot and not having much fun. It's possible that the love you are experiencing is something more like lust, attraction, or infatuation. It seems that you got involved without considering what you really need in a relationship. Can you imagine being happy together if nothing ever changed?
I invite you both to take the time to explore your visions for the future, your essential relationship requirements (the deal breakers that you can't live without) and what you both need to be happy. Perhaps your girlfriend would like to identify what is making her angry, and get support to work through the anger, whether you stay together or not. When you take the time to explore (preferably with professional guidance), either the incompatibilities between you will be too obvious to ignore, or you'll find a way to negotiate a relationship that works. I wish you well and may you enjoy both love and compatibility with the right partner for you!
Wendy Lyon | www.DrWendyLyon.com
---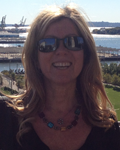 Michelle responds ...
The first thing is I commend you for trying 'countless times to make her happy'. It's a shame that nothing appears to be working.
What I would recommend, if you haven't already done this, is to work with a relationship coach to create your list of your non-negotiables - your requirements to see if your girlfriend actually meets your requirements. It would actually be a great exercise for you guys to do it together and that way you get to see if you meet each other's requirements. If you don't this could be one reason that you are constantly arguing.
If you do meet each other's requirements, by doing this exercise together it will create some great discussions and hopefully will bring you closer.
Michelle Zelig | www.personalpowerinternational.com
---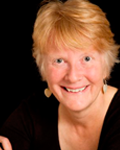 Lynn responds ...
Dating is a wonderful opportunity to take a relationship for a "test drive." You are able to experience being with a partner under various circumstances and decide whether or not you want to have a future together.
From how you've described things, you and your girlfriend aren't very happy. It sounds like you're trying really hard but nothing is working – and she is angry about a lot of things.
Maybe you love each other because you have great chemistry. Maybe you have some interests in common. How do you imagine a future together if nothing changed and if the past seven months stretched into seven years... or seven decades? Many people don't stop to think about their vision for a relationship and who their ideal partner might be. Compatibility is a huge part of successful relationships along with shared values and good relationship skills. I invite you to ponder how you would like your future to be, and the traits of an ideal partner for the journey. Working with a relationship coach will help you to get clarity about who you are and what you want so you can make wise choices!
Lynn Goodacre | www.lovecoachlynn.com
---
The opinions stated are those of the authors and not necessarily those of the staff, members, or leadership of Relationship Coaching Institute.
This column answers questions submitted by our readers. Submit your question here www.relationshipcoach.org/ask-the-coach and it will be forwarded to our coaches all over the world. Each issue, we'll publish a few answers from our RCI coaches.
Announcements


Conscious Dating
Finding the Love of Your Life in Today's World
By David Steele
If you are single and seeking the love of your life, this is the only book
you need!
"Conscious Dating is the most enlightened book on the topic of dating for
singles that I have come across." - Joseph Dunn, Rockville, MD
Get your copy here!

Free monthly tele-series: Find Love in 2016
with Maeve Crawford
Relationship Healer and Educator
Discover how to date with purpose and choose with confidence.

2nd Thursday of every month at 7pm UK (2pm EST)
Can't make it live? Register to access the recordings.


Relationship Confidential Group - Join Now!
Relationship Confidential is for anyone interested in lasting, loving relationships. Whether you are single or in a couple, Relationship Confidential is for you. A chance to ask questions, join the regular calls, and get professional feedback from relationship advocates Marian Meade and Maeve Crawford. Also, share successes, get resources, and learn about relationship and emotional fitness skills. We believe that the most important relationship is the one you have with yourself and we'll help you develop that!