I like my best friend's, best friend. How can we make this work without anyone getting hurt?
Dear Coaches,
My best friend (a girl) has another best friend (a guy). While they never dated, they did "hook up" a few times. Now they're just really great friends. I really like the guy and he really likes me, but we're both worried about how it will affect our relationships with her if we get serious. How can we make this work without anyone getting hurt?
---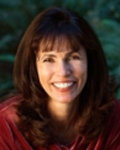 Wendy responds ...
You and your two friends have a great opportunity for open, direct communication, telling the truth honestly and honoring each other's feelings. It would probably be easier for your female friend to hear from one of you at a time and it can be as simple as "'Guy' and I really like each other and we are interested in dating. I want to make sure you would be comfortable with that because I care about you very much and wouldn't want to hurt you. How would you feel if your two best friends were a couple?"
And, despite everyone's best intentions, there's no guarantee that someone won't get hurt. Just make sure you don't withhold important information from each other, do treat each other with respect and share your concerns openly.
Wendy Lyon | www.DrWendyLyon.com
---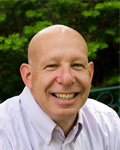 Lewis responds ...
Unfortunately, you have no control over whether your girlfriend will choose to feel hurt. Firstly, she may feel hurt that you didn't trust her with the information before you two got involved. In that case, it may be too late. Even if you and your boyfriend eventually break up and then you tell her, she may be upset that you didn't trust her. Second issue: she may feel jealous that you have a boyfriend and she doesn't. She is likely to feel hurt until she is in a relationship. Third issue: she may feel abandoned by both of you. While you and your boyfriend are hanging out, she doesn't get to be with either of you. The old cliché holds true here: honesty is the best policy. Sorry. You must face your fear and tell her. To preserve your friendship, I suggest you tell her soon. Rather than you and the guy telling her together, I would tell her that you both wanted her to know and decided that you would be the one to tell her. Be understanding. Acknowledge her feelings. At the same time, know that you have the right to investigate a relationship with your boyfriend.
Lewis Denbaum | www.madlyinloveforever.com
---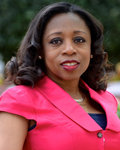 Kemi responds ...
How loyal are you to your friend? Have you both (you and the guy) tried to sit your friend down and make your intentions known to her? Do you think having a conversation with her and letting her know you both like each other will help move things forward? Have you also had a conversation with the guy to find out if your requirements, needs and wants will be met? Think about these and try to hold a conversation with your friend and the guy to get a good understanding of where your friend stands. This may help you all move forward without hurting anyone.
Kemi Sogunle | www.kemisogunle.com
---
The opinions stated are those of the authors and not necessarily those of the staff, members, or leadership of Relationship Coaching Institute.
This column answers questions submitted by our readers. Submit your question here and it will be forwarded to our coaches all over the world. Each issue, we'll publish a few answers from our RCI coaches.
Announcements


Conscious Dating
Finding the Love of Your Life in Today's World
By David Steele
If you are single and seeking the love of your life, this is the only book
you need!
"Conscious Dating is the most enlightened book on the topic of dating for
singles that I have come across." - Joseph Dunn, Rockville, MD
Get your copy here!

The Ready for Love Podcast
By Ané Auret

The Dating and Relationship Advice podcast for high-achieving, conscious and purpose-driven single women looking for a committed relationship. The Ready for Love Podcast is designed to bring you the best dating and relationship advice to help you overcome whatever obstacles might be holding you back from attracting and creating the love relationship you want. For more info click here