Can you please give me advice about dating after being divorced?
Dear Coaches,
I have been divorced from my husband for almost two years now. We were married for 26 years. Our kids are grown and I am finally in a place of peace and happiness. I am a little hesitant to get out and start dating, but I want to try. It has been a long time since I have dated and times have definitely changed.
I just want dating to be simple and have fun with the journey. Can you please give me advice about dating after being divorced?
- Joan, from California
---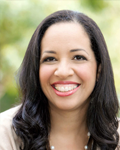 Christy responds ...
Welcome to dating after divorce! When venturing back into dating after marriage, be gentle with yourself as you get started. Begin by taking inventory of your interests, hobbies or passions.
If you're currently involved in organizations or groups pay attention to the men who are involved. Dating someone who shares common interests could be easier and definitely more fun. If you don't currently belong to a group, consider joining a group, like a hiking club or dance studio. Websites like www.MeetUp.com have lots of options for finding groups of like-minded people who share the same interests.
If you're not confident about flirting - practice! Practicing allows you to get some experience with mingling and holding conversations with the opposite sex without the pressure. How? Just by saying hello to men, or talking about the weather, or commenting on a topic, you will get into the swing of how to have a friendly conversation so you are less likely to feel tongue-tied when on a date.
What you're going for here is getting comfortable being yourself. When you practice casual conversations, you just may find that you are having fun, getting to know men and having great dates.
Christy Moore | www.MooreJoyCoaching.com
---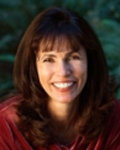 Wendy responds ...
First of all, congratulations for having the courage to consider dating after your divorce. At this stage in your life, with grown children and feeling peaceful and happy, you are actually in the ideal place to have fun with the dating journey.
I recommend that you take time to discover what you really want in your life now. Perhaps you'd like to enjoy some playful "recreational" dating or maybe you'd like to consider what is necessary for you to be happy in a long-term relationship.
It's so important to gain clarity about your vision for the future you'd like, where your values are honored and you are living your life purpose. Ideally, you'll identify your essential relationship requirements and needs before you start dating…that way you can avoid a lot of heartache and disappointment.
This is your time to create the next chapter in your life. It may be daunting to try to do this all on your own. I highly recommend getting support to help make your journey as empowering and delightful as it can be!
Wendy Lyon, PhD | www.DrWendyLyon.com
---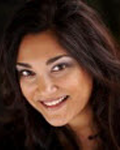 Anita responds ...
Congratulations! Having inner peace and happiness is a great accomplishment, and one people are still striving to achieve.
Before jumping on the dating scene, here are some ideas:
Get a new journal from a favorite bookstore and start crafting what your values are today: What do you value? What did you overcome? What have you achieved? Now that you are on a new platform of life as a single and happy individual, this is a GREAT time to review what you've learned from your experiences and what your new intentions will be.
Start imagining your limits: What are your dealbreakers? Create a vision board that spotlights your ambitions. You are never too old to say to yourself, "Who do I want to be when I grow up?" Because we are always growing, evolving and changing over time.
When you start sketching out the greatness of who you are today, along with your ambitions, you'll unlock thoughts, opportunities and incredible energy that might propel you into the relationship world with your arms open, your eyes lit up and your smile from ear to ear.
Embrace your moment and enjoy this time, and dates will soon become the result of your effort.
Anita Myers | www.innerscopeconsulting.com
---
The opinions stated are those of the authors and not necessarily those of the staff, members, or leadership of Relationship Coaching Institute.
This column answers questions submitted by our readers. Submit your question here www.relationshipcoach.org/ask-the-coach and it will be forwarded to our coaches all over the world. Each issue, we'll publish a few answers from our RCI coaches.
Announcements


New Book Release: Being Single: A State For The Fragile Heart. A Guide to Self-Love, Finding You and Purposeful Living By: Kemi Sogunle
Being Single is a State For The Fragile Heart. This book is a Guide to understanding Self-Love, Finding Yourself and Living Purposefully. It is easy to read. Learn how to understand what it really means love yourself. Take steps towards discovering your purpose in life. Learn how to put an end to fear while keeping up your faith. Become empowered and focused towards making progress. Embark on this self-discovery journey that will lead to a transformed life.
For more info click here!