Why'd she pull back? Did I do something wrong?
Dear Coaches,
There's a girl I can't get off my mind. At first it seemed she felt the same way but suddenly she pulled back. I have a hard time telling her how I feel because I have been rejected and used time and time again. I thought she was different than the other girls - she is not self absorbed at all. I'm confused. Did I do something wrong? Please tell me what to do!
- Gregory
---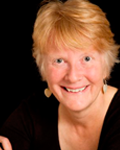 Lynn responds ...
It takes a lot of courage to speak our truth! It sounds like youíve had some bad experiences in the past that make you reluctant to ask her whatís going on and to tell her how you feel. If you let go of the beliefs that youíve done something wrong, or that youíre going to be rejected or used, what might be possible? The foundation of a relationship is clear communication so this is your opportunity to start the conversation with her. I encourage you to come from the mindset of ďThe ChooserĒ which acknowledges all that you have to offer. Rather than seeing yourself as being rejected, how about choosing to see it as women not truly seeing or appreciating you, and that itís their loss! When you come from a place of confidence you will experience much less suffering. Not sure how to find that confidence? A coach can help you!
Lynn Goodacre | www.lovecoachlynn.com
---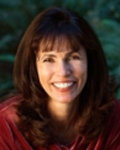 Wendy responds ...
Congratulations for having the courage to seek guidance. It can be so confusing when someone seems to like you and then pulls back! Don't assume you did something wrong and donít assume that she isn't interested. This is an opportunity for you to reconnect with her and let her know how you feel about her. I know you have experienced rejection in the past and you don't have to let that stop you from telling the truth now. I highly recommend that you let her know how confused you felt when she pulled back, and ask her if she would like to share how she's feeling. Remember to be curious and interested, not judging or blaming. Let her know you care and find out if she feels the same way. If she likes you thatís great, and if she doesn't that's helpful information, so you can move on and find someone where the interest is mutual.
Wendy Lyon | www.DrWendyLyon.com
---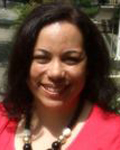 Maeve responds ...
It's tough when you feel someone pulls away all of a sudden when it seemed everything was working well. Your past feelings of being used are interfering with your ability to communicate how you're feeling.
Your confusion is caused by the belief that she is different to others you've known. However, her pulling away has made those old beliefs resurface. When you focus your attention on one person, you experience life through a lens of scarcity. All of a sudden, this person pulls away and it seems like your whole world has come crashing in around you.
I wonder what would help you to ask her what's happening for her? Have a think back to the course of events. Ask yourself some key questions. What are your predominant thoughts about women? You've mentioned about being rejected and used time and time again. I wonder what this has caused you to believe about yourself? What has it caused you to believe about women? These beliefs about you and others will create the picture you paint for your life.
Perhaps you need to develop more empowering thoughts. Look for evidence of times when you felt confident, respected and valued. Close your eyes and place yourself in those situations, imagine yourself experience those feelings of confidence, respect and value. When you feel those things you're more likely to ask her what's happened without judgement or pressure.
Notice what shows up for you when you put your focus there instead of on being rejected and used.
It could be that you did something that made her pull away. Without asking her, you will never know what that was.
Maeve Crawford | www.maevecrawford.com
---
The opinions stated are those of the authors and not necessarily those of the staff, members, or leadership of Relationship Coaching Institute.
This column answers questions submitted by our readers. Submit your question here www.relationshipcoach.org/ask-the-coach and it will be forwarded to our coaches all over the world. Each issue, we'll publish a few answers from our RCI coaches.
Announcements


Conscious Dating
Finding the Love of Your Life in Today's World
By David Steele
If you are single and seeking the love of your life, this is the only book
you need!
"Conscious Dating is the most enlightened book on the topic of dating for
singles that I have come across." - Joseph Dunn, Rockville, MD
Get your copy here!

Free monthly tele-series: Find Love in 2016
with Maeve Crawford
Relationship Healer and Educator
Discover how to date with purpose and choose with confidence.

2nd Thursday of every month at 7pm UK (2pm EST)
Can't make it live? Register to access the recordings.