Looking for love... where can I find it?
Dear Coaches,
I just got out of college and I am ready for a real relationship. While I was in college, my friends and I always went to bars and nightclubs looking for "Mr. Right". Guess what... we never found him! I found lots of guys that wanted to spend one night with me, but weren't really looking for a relationship. Where can I go to meet guys that are looking for long term ?
---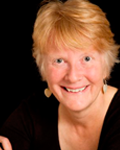 Lynn responds ...
I imagine, given that you have attended college, you see the value in education! How might it serve you to learn more about who you are and what you want before you focus on meeting a man?
I often see singles who lack clarity and think that chemistry and/or a shared interest in a long-term relationship is all that is required. There is much, much more! Investing some time in getting clear on your vision for love will really pay off.
Have you ever considered what your life purpose might be? Have you given any thoughts to the values you hold dear? Do you see kids in your future? Are you a city gal or someone who wants to live in the country? Are you looking for marriage down the road? When you have a clear understanding of your requirements, needs and wants you'll be able to screen dates more effectively and have a much better chance of finding a partner who is a good fit. Once you are clear about who you are and what you want you will be able to choose venues with men who share your interests, values and long-term aspirations. Good luck!
Lynn Goodacre | www.lovecoachlynn.com
---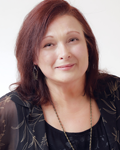 Leah responds ...
Do you remember that song that goes "looking for love in all the wrong places"? When you've outgrown the desire to party and are looking for love, then clubs don't work -- because they are full of people who want to party.
What do you do instead? First, ask yourself a serious question: who are you looking for? What kind of a person do you want to meet? What kind of person would be a winner for you? Not just the "tall, dark and handsome" kind of qualities, but the inner qualities that are most meaningful to you. For example, do you require someone with the same values as you? The same hobbies? Likes kids? Has a job? What are your requirements for a partner you could truly love?
Once you have an idea of what's important, even vital, for you in a relationship, you can then ask, Where would I find such a person? Once you know who you are looking for, where to find them becomes much easier.
Finding is only part of the equation, though, isn't it? Because once you find a potential person, you still have to meet them, establish whether there is a mutual attraction, and so on.
So, go ahead, ask, Where can I find someone? but also ask the next question, "Will the type of person I'm interested in be interested in me as well?"
For some, the answers to these questions come easily. For many others, these answers require some work. The good news is a Relationship Coach is experienced in helping you focus on the right questions to ask and to find answers that are uniquely yours so that you can be successful in your quest to find love with one who is perfect for you.
Leah Cochrane | www.leahcochrane.com
---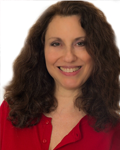 Ellen responds ...
Most probably the only man you'll find at a bar or a nightclub is 'Mr Lucky', not 'Mr. Right'. Think about who you are, what your interests and values are. Create a list of your ideal partner and your ideal relationship. Also, ask yourself are you the partner you want to have. If you're not, then this is a great time to work on yourself.
Being the partner you want to have, is an important step. Once you are clear on all of this, then search for organizations and meetup.com groups that you would want to join - that you are passionate about - or that would just be fun to join. Go knowing this is right for you - that you would enjoy it. In other words, don't go just to meet 'Mr. Right'.
Have you considered an on-line profile on a dating site? There are so many to choose from and there are one's that can be quite specific. For example, there are dating sites for vegans, for writers, for people in the entertainment industry, and so forth. I understand that some people are scared of taking advantage of a dating site; however, I find it actually safer than meeting someone in a bar. You get to know each other with distance between you and you call the shots -where you finally meet and so forth. Suggestion - please follow the rules of the site in order to assure safety.
To review: Be clear, Be specific, Do what you are passionate about or enjoy. Get out there being your best self and he will show.
Ellen Champion | www.ChampionRelationshipCoaching.com
---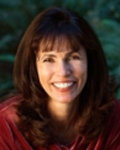 Wendy responds ...
Congratulations for realizing that Mr. Right is probably not waiting for you in a bar or night club. Yes, as you discovered, it's easy to find guys who want to spend the night with you in places like that, but if you are looking for lasting love, it's time to look elsewhere! So where can you go to find guys who are looking for a real long term relationship?
The secret is to discover your own values and passions and find venues that interest you (preferably where drinking and drugs are not involved). Perhaps you enjoy volunteering, hiking, bike riding, dancing, singing or spirituality. Find out what groups are meeting near you Ė local organizations, clubs, churches or meet-ups. Get involved! And while you are out there meeting and mingling, you want to be very discerning about who you date. Make sure you clarify what's essential for you in a relationship and donít settle for less. If a guy you like isn't interested in a real relationship, don't waste your time with him.
You may also want to create a very clear online profile and screen out those who aren't good matches for you. You deserve to find someone who is ready for a relationship and is right for you! This can all be very challenging to do on your own, so you may want to seek the support of an expert to guide you on your path. May you discover true love soon!
Wendy Lyon | http://www.DrWendyLyon.com
---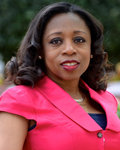 Kemi responds ...
Have you identified your needs based on where you are and where you need to be (for long-term purposes)? Do you know what you are looking for in a partner? Long-term relationships are great but it is vital you first identify your needs, have your standards set and know what your values are.
Reality is you can meet anyone anywhere. Knowing your needs however help you better channel your networking engagements towards where you can meet someone who will match your defined/identified needs. Hope this helps.
Kemi Sogunle | www.kemisogunle.com
---
The opinions stated are those of the authors and not necessarily those of the staff, members, or leadership of Relationship Coaching Institute.
This column answers questions submitted by our readers. Submit your question here and it will be forwarded to our coaches all over the world. Each issue, we'll publish a few answers from our RCI coaches.
Announcements


Conscious Dating
Finding the Love of Your Life in Today's World
By David Steele
If you are single and seeking the love of your life, this is the only book
you need!
"Conscious Dating is the most enlightened book on the topic of dating for
singles that I have come across." - Joseph Dunn, Rockville, MD
Get your copy here!

Relationship Confidential Group - Join Now!
Relationship Confidential is for anyone interested in lasting, loving relationships. Whether you are single or in a couple, Relationship Confidential is for you. A chance to ask questions, join the regular calls, and get professional feedback from relationship advocates Marian Meade and Maeve Crawford. Also, share successes, get resources, and learn about relationship and emotional fitness skills. We believe that the most important relationship is the one you have with yourself and we'll help you develop that!