My husband doesn't like to talk about his feelings. How can I get him to open up?
Dear Coaches,
My husband absolutely hates to talk about his feelings. Most of the time I have to guess at what's wrong if he seems mad or upset. I ask him what is wrong and he always says "I'm fine". If I persist, he says he is only mad that I keep asking him "what's wrong"! How can I get him to start communicating with me?
---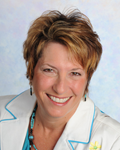 Annette responds ...
The distinction between Talker' and 'Thinker' may be helpful here. As a Talker, you want to get thoughts and feelings out in the open. As a Thinker, he processes things in his head and needs time and perhaps emotional safety to come out of his head or cave to talk or connect.
Think instead, of what could help you two be more connected, on the same team, and more available to give and receive love. Isn't that what you really want?

Useful skills (notice my reframe) to 'communicate to connect' might be:
Looking for the bigger picture: Telling him what outcome(s) or experiences you really want for your marriage, such as wanting both of you to feel loved, valued, appreciated and happy together.
Acknowledging and/or apologizing for the role you might have played in his upset.
Validating him or appreciating him for what he does bring to your marriage.
Asking what he needs to want to connect with you.
Learning how to sustainably shift from power struggle to feeling highly connected, while striving to meet each others needs, is a growth and stretching process we work towards in marriage coaching.
Annette Carpien | www.greatrelationshipscoaching.com
---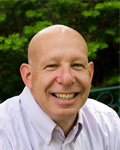 Lewis responds ...
Unfortunately, we men were taught to repress our feelings. After years of repression, most men need the help of a coach or a men's weekend to learn to be aware of their feelings and to express them. As you have experienced, your prodding is counter-productive. Try telling him what you see objectively and how it makes you feel. "When I see you sitting there quietly, I wonder if you've had a bad day. I love you and want to see you happy." Leave it at that. After using this approach, he may eventually open up. Don't push. Give him his space. That's the way he will know your care. Judging him adds to his misery and pushes him away. Be lovingly patient. Resist trying to make him happy. Be there for him when his mood shifts. Spend time with your girlfriends when he isn't available.
Lewis Denbaum | www.madlyinloveforever.com
---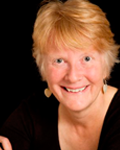 Lynn responds ...
Many women dream of having a man who will open up and share his feelings just like her best girlfriends! However, for a lot of men, talking about feelings can be difficult. This can be due to 1) not knowing what they are feeling; 2) not having the words to describe what they are feeling and 3) equating vulnerability with weakness so they are actually afraid to open up. If a man has had bad experiences in the past with his feelings minimized by another or used against him, he will be extra cautious.
It sounds like your approach has been to be a bit aggressive in trying to get him to open up. Clearly that isn't working! How might things be different if you shared with him what it would mean to you and to your relationship if he opened up a bit more. Then perhaps instead of asking him how he's "feeling" (which can be a trigger word for some men!) you might ask what he thinks about something. That can act as a toe in the water for some men to start on a small scale to reveal some of their inner landscape. When he talks, be sure to give him lots of space to answer and don't jump in with more questions! This can take time, so be patient!
Lynn Goodacre | www.lovecoachlynn.com
---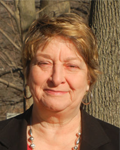 Jean responds ...
As a wife and a long time counselor and coach, I can certainly relate to your frustration This is a common complaint of females in relationships and it is at least partly related to gender differences: feeling talk is much more the province of females. Don't despair, though, you are not doomed to one-word answers or silence forever.
First, consider why you want him to 'open up'? Why is it important to you and how important is it? Do you really need information here or are you looking for something else. Be clear about what you want. Next, set aside a time when you can talk with your husband. Tell him how you feel when he is silent, make a clear request of him. Let him know that hearing how he feels will help you feel closer to him and could have other benefits. Ask him when or how you could best ask him for this kind of talking without annoying him.
This is new behavior for both of you so be patient. Allow your closeness a chance to develop by listening carefully and being respectful of what this man trusts you enough to give you.
Jean Feldeisen | http://jeanannefeldeisen.relationshipcoach.org
---
The opinions stated are those of the authors and not necessarily those of the staff, members, or leadership of Relationship Coaching Institute.
This column answers questions submitted by our readers. Submit your question here and it will be forwarded to our coaches all over the world. Each issue, we'll publish a few answers from our RCI coaches.