How often should we be having sex?
Dear Coaches,
My husband and I have been married for almost 10 years and we have 2 beautiful little girls. We have a good relationship, but my husband definitely wants sex more often than I do and we argue about it a lot. I think we are having more than enough sex, he thinks we are not having enough. How often do you think we should be having sex?
---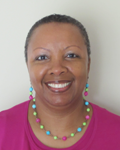 Barbara responds ...
This is a question answered best by you and your husband. It's the two of you in this relationship and it's going to take the two of you to make it work and mutually satisfying. Each must consider the other. Whatever it took for the two of you to decide as to whether you should date, marry, have children, how to raise them, where to live, how to live, and what you want your life and relationship to look like is the same manner in which you may wish to consider deciding how often to have sex.
If you love him and there are no physical or medical issues that prohibit you from pleasuring him, why not? There's probably something he's doing that's providing you pleasure that he may not be getting as much from it as you. That's making a relationship work. It might not be a bad idea for the two of you to have a discussion and renegotiate the terms of the relationship. Sounds like you might be at just the right stage to do this. At any rate, the frequency of sex is a personal/couple decision. What works for one relationship for a variety of reasons, may not necessarily work for another.
Barbara Williams | www.barbaraannwilliams.com
---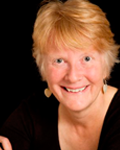 Lynn responds ...
Congratulations on your good relationship and your two beautiful girls! It sounds like you and your husband are feeling a bit stuck because when you try to address the frequency of sex you argue. This is a challenging topic for a lot of couples but there is hope!
We have a tendency to feel pretty entrenched in how we see the world and what we think is possible. The key to resolving this issue for you and your husband is to explore this with openness and curiosity. Can you get some time away from the kids so you can do some brainstorming, uninterrupted? For many parents, the lack of privacy can lead to less frequent sex. What would your ideal sex life be like with your husband? Is there anything you need that you're not getting? How would you rate your last sexual experience on a scale from 1 to 10? What would have to happen to make it a 10? If you are able to share these thoughts with each other without getting defensive or reactive you'll have a much better chance of success. Working with a coach can help to create a safe space for honesty!
Lynn Goodacre | www.lovecoachlynn.com
---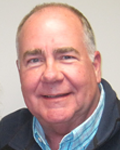 Dave responds ...
When traveling, if he says he needs to pee, do you argue that he doesn't because you don't? Your husband needs to know you love him, value him, and he's desirable. His strongest emotional need is to be desired by the woman he loves. Men give and receive love physically to bond emotionally. Women give and receive love emotionally before bonding physically.
Men need sex to feel desired and loved by our wives, and it is our ultimate expression of love for our wives. A fulfilling sex life promotes emotional bonding for the man; and is essential for a healthy marriage. When a man's wife desires him sexually, it has a profound effect. He gains confidence and a sense of well-being that carries over into many aspects of his life. Making sex a priority in marriage is incredibly important! So declare a truce on the sex argument. Propose that you both openly discuss your needs and desires, with the goal of understanding each other. Instead of "no" to sex, find a way to say "Yes!" Suggest an intimate time together or date night. Meet his needs, and ask him to meet yours, for a wonderfully fulfilling marriage and rewarding relationship.
Dave Wilder | www.treasuredrelationships.com
---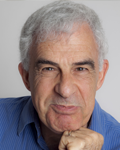 Yehuda responds ...
First I would like to ask you about the quality of your sex encounters: When you do have sex or make love, are you both satisfied and feel close? Is the gap between you quantitative only or is it also qualitative?
You ''should'' have sex only as frequently as suits BOTH of you. Desire gaps are very common in couples even when they are in love, so yours is a normal fact of married life. The issue is not statistical, but that of being able to grow closer through dealing together as friends and lovers with your differences. If this gap turns into a chasm and you turn into a constantly angry pair, you could benefit from coaching.
Please deal with it soon, because the longer you wait, the problems tend to get worse. The sooner you get help the better are your chances of bridging this gap and resolving this delicate issue. Until you do, may I offer you a suggestion?
For just one week try to have sex more frequently than you now do, setting a time for it when you are both relaxed and rested, with minimal interruption from your kids.
Yehuda Ayalon | www.ohavim.co.il
---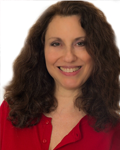 Ellen responds ...
It's not about what society or I, as a relationship coach, says is enough. It's what you both desire. When there is a difference in needs or preferences the questions you both need to ask yourselves are, "What can we both do to bridge this gap? What can we both do to create a win/win situation? What is holding you back from wanting sex more often? Would you want it more often if you felt more desired or appreciated? Explore these questions and any more that comes up for you and do your best to discover the answers and then share them with your husband. Ask your husband to be patient as you are exploring a way to create more frequent physical intimacy and let him know that you will be sharing with him whatever comes up for you and you will need his support. If it's going to get him what he craves, I'm sure he'll be on board. Enjoy the process.
Ellen Champion | www.ChampionRelationshipCoaching.com
---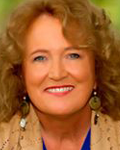 Saralee responds ...
How much sex should we have?
This question reminds me of the old movie 'Annie Hall', where the counselor asks each separately 'how often do you and your partner have sex?' The woman - Annie - answers 'all the time!', and Woody says 'hardly ever!'. And that's the truth for each of them.
In most marriages, there is a desire gap - that has to be addressed. And, often when children are young, it feels more challenging for the woman to find her sexual desire after giving to her kids and her job, all day and evening.
No person outside your relationship can answer this question for you - it has to be answered within your loving partnership. Both of you have needs, and creative solutions can be found in a spirit of loving teamwork. Women and men often view sex differently. Once novelty wears off, couples often need to learn more about the art of lovemaking.
Ask each other, what's your experience when you don't have sex often enough? What's your experience when you feel pressured for sex but aren't in the mood? What gets in the way of your desire? What do you need from me? Listen with your hearts. Together, you can brainstorm ideas toward a solution.
Saralee Kramer | www.heartcenteredrelationshipcoaching.com
---
The opinions stated are those of the authors and not necessarily those of the staff, members, or leadership of Relationship Coaching Institute.
This column answers questions submitted by our readers. Submit your question here www.relationshipcoach.org/ask-the-coach and it will be forwarded to our coaches all over the world. Each issue, we'll publish a few answers from our RCI coaches.