How can I get my husband's attention back?
Dear Coaches,
My husband is addicted to Facebook. He spends almost all of his free time at home on the computer and even when we go out he mostly ignores me and spends his time checking Facebook on his phone. I know he's communicating with a lot of old friends (including old girlfriends) and it makes me pretty jealous. How do I get him to pay as much attention to me as he does to his Facebook friends?
---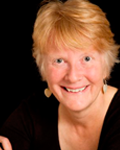 Lynn responds ...
I really hear how hard this is for you having your husband's attention focused on Facebook rather than on you and your relationship. Your suffering is compounded by your belief that he is communicating with old girlfriends which triggers feelings of jealousy as well as being ignored!
How would it be for you and your husband to sit down together and to talk more about this? Perhaps you could ask him to set aside a specific amount of time (even 20 minutes) to discuss this issue. Being curious about what he gets from Facebook would be a good start. Try to let go of any judgement and listen deeply to what needs are being met. Does he long for connection that he's not getting from your marriage? Does he need more novelty? Some people use Facebook recreationally, and others exhibit symptoms of addiction. Perhaps the two of you could do some research online about this and have an honest discussion about this.
What is your vision of how you'd like things to be with your husband? What did you enjoy doing together that has fallen by the wayside? Can you come up with some suggestions for fun activities or outings that you would enjoy together?
This would be a great time to reinvent your marriage so you're both getting your needs met. A relationship coach can help to facilitate this discussion!
Lynn Goodacre | www.lovecoachlynn.com
---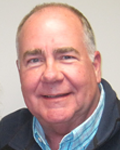 Dave responds ...
We all crave attention from spouse. Your husband craves this from you as much as you do from him. Therefore, I suggest that you focus on listening to him intently. Ask open-ended questions and then listen with curiosity as he answers. Pretend that you don't already know him well and see what new information you can learn from him. Resist the urge to tell him what you think about the subject until he actually asks; and even then keep your comments short and look for the opportunity to redirect to what he thinks about a related matter. You want him to really listen to you because that is how you feel connected. So take the first step and really listen to him so that he feels connected.
Even the posts he is reading on FaceBook give you an opportunity to start this sort of dialog. For example, when he chuckles at something he read, you can ask him to share it with you. Then ask him to explain something about it. Be genuinely interested in what he says. Want to know more about what's going on with him. Give this a try, not once, but for a week or two. It may take several attempts for him to catch on that you are interested in him.
Dave Wilder | www.treasuredrelationships.com
---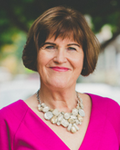 Norene responds ...
In today's world there are countless distractions, including screen time. Whether couples intend to or not, it's easy to let our intimate relationships slide down the rankings and become a lower priority than checking Facebook. So how do we talk about this issue? The same way we need to talk about all of our issues, by taking ownership for our feelings and addressing our needs.
Conflict between couples often starts with one of us making a YOU statement. "You spend more time online than with me", maybe a true statement, but it is framed as a criticism or complaint, and not a request for what you need. We all too often assume our issues are our partner's fault and so we start up the conversation with a harsh accusation. Instead, approach the conversation with the end in mind. What is it you need more of from your husband? From your question it sounds like you need more connection and undivided attention. Those are legitimate human needs and how you talk about them will determine your success in getting them met.
Ask your husband to sit down and have a conversation with you about a need of yours. Ask him, if for this conversation could you both put away any devices that could be a distraction. Start off by saying that you realize that your issue with screen time is your issue. He is not bad, terrible or wrong for checking Facebook. Assure him you want to have a conversation in which you arrive at a win-win solution. You want to work out how to manage screen time (and any of your distractions he doesn't like), in order for you to meet your needs for connection and attention. Remember that you will not get your point across if you judge, attack, act defensive, use extreme language or become overly emotional. Those are all roadblocks to successful communication.
Be proactive. Identify your issue without accusation and make a request. State the request simply and positively. An example could be, "I ask that we have designated time each evening when we turn off all screens for an hour and have fun together. When we go out for date night, I would like us to leave our phones in the car." Be willing to negotiate a win-win solution that works for you both. Be patient, you will need to hear your husband's point of view with an ear for validating what he has to say. Trust the process, avoid the road blocks and eventually you two will learn to give one another more of what you need.
Norene Gonsiewsk | www.bendoregonmarriagecounseling.com/
---
The opinions stated are those of the authors and not necessarily those of the staff, members, or leadership of Relationship Coaching Institute.
This column answers questions submitted by our readers. Submit your question here and it will be forwarded to our coaches all over the world. Each issue, we'll publish a few answers from our RCI coaches.