How can I help her see that we need a break together to rekindle our relationship?
Dear Coaches,
Between the kids, family and work, my partner and I have been exhausted lately. I know that we both just need to take some time out for ourselves and relax. I told her that I want to plan for a weekend getaway for the two of us. She is reluctant to leave, because she is worried that it will set us back even more by being gone for a couple days. We really need a break to reconnect and have some much needed intimacy we have been missing out on.
Can you offer any suggestions to help her see that we need a break together to rekindle our relationship?
~ Avery, from OR
---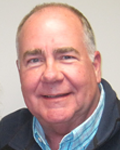 David responds ...
I think we all fall into that trap sometimes!
But think about this, and talk it over with her if you agree: Your most important relationship in life is not with the people at work, not with your extended family, and not even with the kids. The most important relationship you have is with her!
One of the very best ways to keep all those other relationships and responsibilities in balance is to nurture your intimate relationship with her. Another point to consider is that after a break to reconnect with each other, you will be better equipped to face all those other challenges as a team, working in harmony with each other.
If it will help, tell her I am giving her permission to drop everything and have some fun with you. (She will thank us both later.)
David Wilder | www.treasuredrelationships.com
---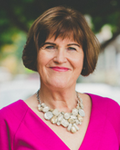 Norene and Tim responds ...
One of the secrets of a long and lasting love is to put your marriage first.
The number one benefit of making your partner the priority in your life is that your relationship will last - and so will you! Couples who prioritize their relationship feel safe, remain connected, and keep passion alive - all of which contribute to longevity.
Each time that you go on a date you are making a deposit into your "Relationship Savings Account". When you have a high balance in this goodwill account, your marriage will have more resilience during times of stress. The more you have couple time, the more your brain remembers why you fell in love and the stronger your connection becomes.
Making your marriage your first priority is good for your children as well. Children thrive when their parents love and support each other; witnessing the commitment and love of parents provides the foundation for a child's self - love and the model of his or her own future romantic relationships.
When you and your spouse prioritize romance and couple time, everyone wins.
Norene Gonsiewski, LCSW, | Tim Higdon, LPC | www.portlandrelationshipcenter.com
---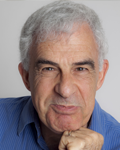 Yehuda responds ...
As there are very few details about you both, I can mainly contribute some questions for you to ponder. Why is she afraid that going on a short weekend vacation will set you back? How can you have time together at home, just an hour or two while your kids are with a babysitter or their grandparents?
I assume your partner needs intimacy with you, too. Probably she is so stressed with all the demands of child-raising and feels so overwhelmed that she finds it hard to relax and be available as a partner.
Even if you do manage to convince her to take a short vacation with you she may still be distracted by thinking and worrying about setbacks. That is why you may want to begin with ''baby-steps'' and relax while at home or nearby.
Until you think this over, I recommend reading ''Your Time-Starved Marriage'' by Les and Leslie Parrott, and trying to read selected parts together with your wife. I hope it will give you some practical ideas on how to make couple time while at home.
Yehuda Ayalon
---
The opinions stated are those of the authors and not necessarily those of the staff, members, or leadership of Relationship Coaching Institute.
This column answers questions submitted by our readers. Submit your question here www.relationshipcoach.org/ask-the-coach and it will be forwarded to our coaches all over the world. Each issue, we'll publish a few answers from our RCI coaches.