I think my husband is having an affair. What should I do?
Dear Coaches,
I'm almost positive that my husband is having an affair but I have no proof and I don't know what to do. He tells me that he's working late or out with friends, but I've caught him lying more than once. When I confront him he always makes excuses and tells me that I'm paranoid. I have always believed in respecting his privacy and I don't want to sneak around checking his phone texts or emails but I'm thinking about it. I don't want to live like this anymore, but what if I am just being paranoid? How can I find out the truth? What should I do?
---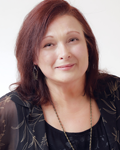 Leah responds ...
How difficult and painful it must be for you right now! The one you would most like to turn to for support appears to be right in the middle of your dilemma. And that's bound to feel very confusing until you connect with your own inner resources--they're in there, even if it doesn't seem like it right now.
When people ask if I think they're being "paranoid," I always wonder whether they themselves believe they are over-reacting, or if they are only hoping they are over-reacting, that the situation isn't as bad as it seems. Which is it for you, do you think?
I was also wondering--you've asked your husband about his behavior, but said you don't trust his answers, and you also said you don't want to invade his privacy. Do you think there are options other than these?
What could you do or say to take care of yourself and your heart at this moment? What would you wish your spouse to do or say? What do you think would happen between the two of you then?
In reality, the only behavior you can control is your own. That probably doesn't feel like much right now, but in truth, it is immense. It means you have choice. It means you have a voice that is your own, that can speak your truth as no one else may do.
Losing trust in the bond you have with your mate is a relationship 911, regardless of the "facts" and even if you "have no proof." Something is going on between the two of you that is damaging the intimacy and trust.
Your gut feelings can be an important source of information. What are yours telling you about your experience? I support you to find a quiet space and really check in with yourself about how you feel, what's happened, what outcome you want. If you have a trusted friend, family member, coach or therapist, or spiritual advisor, you might want to consider their counsel along with your own. However you choose to proceed, you have your answer inside you. You may be in turmoil at the moment, but your truth is there, if you open to it,
Leah Cochrane | http://www.leahcochrane.com
---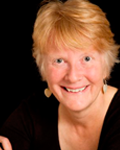 Lynn responds ...
First of all, congratulations on taking the high road and respecting your husband's privacy and being reluctant to check his texts and emails. It's really tough when a marriage lacks trust and it sounds like you're in a very difficult position where you have suspicions, but no proof.
One of the most valuable components in a marriage is a vision for what the two of you want. It sounds like you want to feel confident that he is being faithful. Your husband may want things he isn't getting, so how would it be to sit down with him and have a discussion about this? You've made a commitment with your marriage Ė now how can you get it to work for both of you?
It sounds like you and your husband could benefit from some coaching around communication. If you're "confronting" him and he's calling you "paranoid", there isn't a lot of respect being shown here and you don't seem to be making much headway toward resolving this situation. A relationship coach could help you and your husband improve your communication skills and co-create a vision for a marriage that supports and fulfills both of you. You say you don't want to live like this anymore so perhaps it's time to get a relationship expert on board!
Lynn Goodacre | http://www.lovecoachlynn.com
---
The opinions stated are those of the authors and not necessarily those of the staff, members, or leadership of Relationship Coaching Institute.
This column answers questions submitted by our readers. Submit your question here and it will be forwarded to our coaches all over the world. Each issue, we'll publish a few answers from our RCI coaches.