I'm tired of being treated as "the maid". What should I do?
Dear Coaches,
My wife and I have been married for 23 years and both of us have always worked full time. She never liked taking care of the house, so I've always been the one to shop, cook and clean for our family. The kids are grown and in college now and I'm tired and resentful and I don't know if I want to stay married to her. Do you have any suggestions for me?
---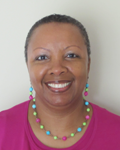 Barbara responds ...
From what you describe, it sounds like this is how the relationship began and has continued over the years; meaning, you knew exactly what you were getting, and just maybe, so did she. It's natural to pick stronger suits. So since she didn't like to care for the house, shop, cook, or clean, she married someone who did; you. What about this situation was okay when you guys first started out that's not okay now? Was this discussed prior to making a lifelong commitment? Has it been discussed since?
Obviously, the two of you have grown and evolved over time, but it seems as though this is one thing that has remained constant; except, you're no longer happy with it. I recommend you arrange time to have a good heart to heart conversation, if you haven't already. Share your updated requirements, needs, and wants for the marriage moving forward, and listen to what she has to say as well. It's very possible the two of you may have allowed this to go too long and too far past an amicable resolution. At any rate, you owe the conversation to one another before making a permanent decision. Reach out and connect if you need additional or ongoing support either way you decide, so it doesn't repeat itself.
Barbara Williams | www.barbaraannwilliams.com
---
Hanna responds ...
One of the most common times for a couple to divorce is at the empty nest stage. Some couples embrace the opportunity to have a fun and romantic adult-centered partnership and get back to the fun things they did before having children occupied them front and center.
Sadly, many couples discover that without the glue of the children keeping the marriage together, they have grown apart and have little in common anymore. They look at the marriage and find it utterly lacking in getting their emotional needs for love and connection met.
In your case, you are no longer able to suppress your long-simmering resentments about bearing the brunt of the housework, as you see your role as having been primarily around meeting the functional needs of your family. And it's not a role you are willing to continue to play.
It will take work, but if you and your wife are motivated, this stage is an opportunity to reinvent your marriage. Functional needs (running the household) can be creatively managed in lots of ways that feel fair. You can hire help, outsource chores and approach things as a team. Working on the emotional needs, however, – the heart to heart connection between you two – will create the loving environment you need to find a reason to stay in the marriage. If this has been neglected for years (or never created in the first place), this is the biggest area of challenge, but it's the one with the most rewards.
You and your wife need to find or create points of intersection and commonality, and a goal that's bigger than the two of you – but not centered on the children. It's a time for each of you to rediscover and recreate a new vision for this phase of your life. Understanding, supporting and sharing that vision together is a key to happiness at this stage of happily ever after.
Hanna Perlberger | www.yourlifeontrack.com
---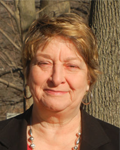 Jean responds ...
I hear that you have felt like the maid for many years and this has created a lot of resentment for you. Maybe when raising your family the role felt acceptable, even necessary. But now the situation has changed and it no longer feels right to you. Your expectations of your relationship have changed and maybe your wife hasn't realized that yet. It is not unusual for our roles and expectations to change as we transition to a new stage of life and often each person changes at a different rate and in different ways.
I am curious to know how hard you have tried to get what you want. Sometimes the thought of 'rocking the boat' and all the waves that could create seems overwhelming. You think it might be easier to just end the relationship. But this is rarely the case especially with a long relationship involving family and shared possessions.
My suggestion is that you firmly, and as lovingly as possible, tell your wife that you are unhappy and that things have to change. If this seems too daunting, ask for help from a relationship coach, priest or other professional. Getting what you need from your relationship is extremely important for both of you and could lead to a stronger connection.
Jean Feldeisen | http://jeanannefeldeisen.relationshipcoach.org
---
The opinions stated are those of the authors and not necessarily those of the staff, members, or leadership of Relationship Coaching Institute.
This column answers questions submitted by our readers. Submit your question here and it will be forwarded to our coaches all over the world. Each issue, we'll publish a few answers from our RCI coaches.