Did I miss my chance with him?
Dear Coaches,
I really like this guy a lot. We would flirt and talk all the time. I felt like we were finally in the place where I could ask him on an official date. The night I was going to ask him, we were out with friends. He started flirting with one of my friends. This really crushed me. I didn't know what to do and said nothing. Now I am regretting it.
My friend told me that they have been talking to each other a lot and she is starting to like him. I really thought he liked me, back.
Should I tell my friend that I was about to ask him on a date? Do I tell him?
- Julie from Kansas City
---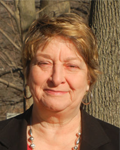 Jean responds ...
While I hear your disappointment, don't assume all is lost. It seems like early times in this relationship. Why not tell your friend your feelings and then ask the guy for a date. Then everyone will be clear about your role.
You can't fault either the man or your friend since you hadn't yet declared your interest. Thinking about it doesn't count. So, make up for lost time and move boldly forward. You still need to discern if this guy flirts with everybody or if he's interested in dating you. You'll never know unless you ask.
Jean Feldeisen | www.jeanfeldeisen.com
---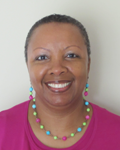 Barbara responds ...
What would you hope to gain from telling your friend, or the guy for that matter, that you were going to ask him out on a date?
Flirting is another word for "very friendly". It doesn't necessarily mean anything, unless it does for you. If you said he would flirt with you, but then you witnessed him flirting with one of your friends, sounds like he's a flirter; or very friendly.
If it meant something to you and neither of you shared it, that moment is now gone. No one knew how you felt, but you now know how your friend feels. How does that sit with you?
If this were the other way around, what would you want her to do with her feelings; tell you what she was about to do? Just a thought!
If he continues to flirt with you, you might want to clarify what you think is happening; but for sure, the flirting should end on your part just because of the information you now have.
Barbara A. Williams | www.barbaraannwilliams.com
---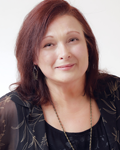 Leah responds ...
It is difficult to cope with disappointment. Most of us would rather skip the experience altogether, right? Perhaps, though, there is more to be gained from an experience than disappointment or regret.
What if you did tell your friend you were hoping to ask this guy out. Be as honest with yourself as you can when you imagine the scenario. Would telling your friend change anything about how you felt about the situation or the guy? What do you make of the fact that he was" flirting and talking" with the both of you at the same time?
Do you think you might have had any unspoken expectations? Did you assume what was going on meant the same thing to him as it did to you?
Given what you know now, are your hopes and desires the same now as they were before you had the conversation with your friend?
You were having fun, flirting, talking, getting attention from someone you were attracted to - what's not to like about that?
But how much had you learned about him? Did he meet your requirements for a person you'd like in your life? Do you know what your requirements are? Did you two share the same values and expectations about building a new relationship?
It is important to ask yourself questions like these because sometimes the regret comes from the loss of what you hoped it could have been, rather than the loss of what it actually was.
Leah Cochrane | www.leahcochrane.com
---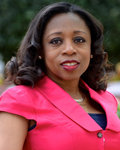 Kemi responds ...
Have you tried to talk to him (expressing how you feel about him)? Do you think he understands your flirting code?
Men and women are wired differently. Due to the difference in the way men and women interpret messages, you may need to let him know how you feel.
Talk to him and get a feedback (feel) from him before asking him on a date so to ensure you are both on the same page. Do not rush, but learn to be friends with him first. Being friends allows you to get a good understanding of who he is and determine if he will be a good fit for you.
Kemi Sogunle | www.kemisogunle.com
---
The opinions stated are those of the authors and not necessarily those of the staff, members, or leadership of Relationship Coaching Institute.
This column answers questions submitted by our readers. Submit your question here www.relationshipcoach.org/ask-the-coach and it will be forwarded to our coaches all over the world. Each issue, we'll publish a few answers from our RCI coaches.
Announcements


Get your copy today!
Conscious Dating
By David Steele
If you are single and seeking the love of your life, this is the only book
you need!
"Conscious Dating is the most enlightened book on the topic of dating for
singles that I have come across."
- Joseph Dunn, Rockville, MD
Available as paperback, ebook, or in digital formats. Get your copy here!