My parents hate the love of my life. What do I do?
Dear Coaches,
My parents seriously hate my boyfriend and they've never met him. They blow everything out of proportion and accuse him for every problem we have in the family, when he did nothing wrong.
It's tearing me apart and I don't know how to deal with it without losing the love of my life. What do I do?
- Susan, from WI
---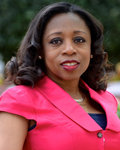 Kemi responds ...
I'm so sorry to hear you are going through a rough time with your parents about your relationship with your boyfriend.
What approach have you taken to speak with them about him? Has there been an occasion when you complained to your parents about him or showed signs of worry about your relationship?
Is it possible for your parents to meet with your boyfriend for an in-depth conversation? That may lead to your parents getting to know him and build credibility. You may also want to try to listen carefully to what they have to say by having a heart-to-heart conversation with them. Sometimes, doing that will help you hear their views better and assist you with understanding their perspective/views.
Kemi Sogunle | www.kemisogunle.com
---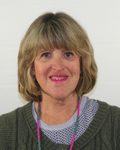 Ellen responds ...
I really hear your pain and understand how torn you are. I would love to help you figure out how you can get out of the middle and avoid having to choose between your parents and your boyfriend.
I would suggest you ask yourself and explore the reasons that you have not introduced the love of your life to your parents. Are there any red flags that you are avoiding? Does he meet your needs and requirements for a soul mate? Do you share similar values and life purpose?
May I also recommend you think about talking to your parents about boundaries? Setting clear and reasonable boundaries between you and your parents would be an effective way to reduce conflict and improve communication with your parents.
What is considered "reasonable" would depend on your age. Debbie Pincus, MS, LMHC defines a boundary as "the line you draw around yourself to define where you end and where your child begins" (Parental Roles: How to Set Healthy Boundaries with Your Child). Parents may cross boundaries in their desire to fix things, make things better, or close to that they view what is perfect for their children.
Ellen Kamaras | www.ellenkamaras-lifecoach.com
---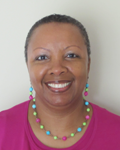 Barbara responds ...
I can hear the pain in your question as you describe your feelings for both your parents and your boyfriend. What was your relationship like with your parents prior to your boyfriend? Have you had similar issues with your parents involving any other relationships? Does this seem to be a recurring issue between you and your parents?
Anytime two people have issues between them, anyone else brought into the mix compounds the issue already present. Without having additional information, it sounds like this might be the case here.
If it is, your boyfriend really doesn't have anything to do with the issue. That makes it a family concern. Try setting up an open and friendly time for an intimate conversation with each parent separately to help you zero in on who the clash might be with.
Hopefully this will get you on the path to begin the process of resolving the challenges between you and your family, and helping your overall situation.
Barbara A. Williams | www.barbaraannwilliams.com
---
The opinions stated are those of the authors and not necessarily those of the staff, members, or leadership of Relationship Coaching Institute.
This column answers questions submitted by our readers. Submit your question here www.relationshipcoach.org/ask-the-coach and it will be forwarded to our coaches all over the world. Each issue, we'll publish a few answers from our RCI coaches.
Announcements



New Book Release: Being Single: A State For The Fragile Heart. A Guide to Self-Love, Finding You and Purposeful Living By: Kemi Sogunle
Being Single is a State For The Fragile Heart. This book is a Guide to understanding Self-Love, Finding Yourself and Living Purposefully. It is easy to read. Learn how to understand what it really means love yourself. Take steps towards discovering your purpose in life. Learn how to put an end to fear while keeping up your faith. Become empowered and focused towards making progress. Embark on this self-discovery journey that will lead to a transformed life.
For more info click here!