He wants companionship, I want a relationship.
Dear Coaches,
I'm a young 68 year old woman in a 5 year relationship that just ended: he wants companionship, I want a relationship.
He is 9 years younger than me and enjoys being a loner. He has lived alone for the past 26 years. He says he loves me, but needed his alone time, even though I only see him on weekends.
Why do I feel I could have done something different to make him want to marry me? Or live together? Why do I still want someone that does not want to be with me for more than just a weekend?
How do I turn this around, or move on?
- Karen, from Texas
---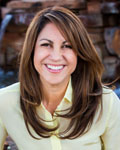 Rita responds ...
In order to have an ideal relationship, you must have some common ground that is co-created by both of you. Right off the bat, you said he enjoys being a loner, you wanted marriage, or to live together, that is not common ground.
The problem is not you; nor is it him. The problem was in the relationship and the opposing expectations you each held. You each had visions of a totally different relationship. In order to answer your two questions, first would you really want to have done something to MAKE someone want to marry you, or would you rather they marry you because they were madly in love with you and couldn't live without you?
Second question is a little tougher to answer without knowing more about your beliefs, relationship history, etc. I would encourage you to invest in yourself. Learn to have a great relationship with you! Discover your values, get your needs met, be the person you want to have in a mate. Then, you will attract what you want. But make sure you know your relationship requirements and are certain of your deal breakers. Enjoy your journey!
Rita Hudgens | www.opendoorlifecoach.com
---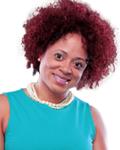 Darlene responds ...
I am sorry that your 5-year relationship has ended. Although you are experiencing a difficult time in your life, it will get better. In my book, 30 Ways To Get Over A Breakup or Divorce, there are several suggestions to help with getting past pain, loss and heartache. One is to focus on what caused hurt feelings during the relationship.
Do an emotional inventory. Sure, there were good times. Don't think about those times. Focus on your pain and your hurt and write down how you felt when he only wanted to see you on the weekend or when you learned that he did not want to give you the type of commitment that you desired.
When you start dating again, try to get a better handle in the very beginning on what a successful relationship looks like to your suitor and make sure that what he desires matches your desires. You have likely heard that time heals all wounds. It's true.
Darlene Jeter | www.choosingmrwrong.com
---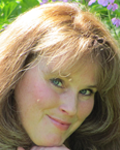 Denise responds ...
You could not have done anything to make him desire marriage. You can, however approach your own needs differently. Never assume your partner desires a committed marriage just because you do.
Be honest immediately with yourself about how long you will allow yourself to be invested in a relationship, if you both are not aligned with the same goals. Now that you are clear about wanting marriage, use each relationship as a testing ground before you commit your whole self physically, domestically, or emotionally.
Above all, follow a man's actions, not his words. If he only makes time to see you on the weekends, then he is showing you that he is not fully invested in the partnership.
Gently explore your relationship pattern that may be reoccurring unconsciously and attracting you to the wrong partner. It may be that you don't feel valued, that you have to chase love, that you are not at choice, or that the man decides how the relationship will go, etc. Then connect back to your earliest painful memory of when and how that was downloaded for you, either with a parent or a partner. This awareness will help you be conscious of this pattern.
Denise Wade, Ph.D. | www.sweetharmony.net
---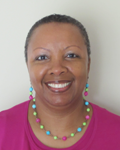 Barbara responds ...
Thank you for reaching out. I admire your courage to seek for answers to possible underlying concerns.
Im sorry for the ending of your relationship. It sounds as though each of you were looking for something different, which is neither good, nor bad. Itís just the way you are, which should be respected and honored. I'm sure you have known this now for some time, but was still willing to tolerate the situation, for whatever reason. Honor the fact that he did what he needed to do for him, and now so should you.
Since you are looking for a relationship, it's important that you clearly understand what you require, need, and want in and from a relationship; so that initially you won't need to waste another five years filling someone else's need, and leaving your own unmet.
Sounds like you have a void you're trying to fill. Get clear on what that could be, and get the support you need to help you move forward. I invite you to connect with me to help you get some personal clarity, which will enhance your internal radar for the next guy who comes along.
Barbara Williams | www.barbaraannwilliams.com
---
The opinions stated are those of the authors and not necessarily those of the staff, members, or leadership of Relationship Coaching Institute.
This column answers questions submitted by our readers. Submit your question here www.relationshipcoach.org/ask-the-coach and it will be forwarded to our coaches all over the world. Each issue, we'll publish a few answers from our RCI coaches.
Announcements


Get your copy today!
Conscious Dating
By David Steele
If you are single and seeking the love of your life, this is the only book
you need!
"Conscious Dating is the most enlightened book on the topic of dating for
singles that I have come across."
- Joseph Dunn, Rockville, MD
Available as paperback, ebook, or in digital formats.
Get your copy here!