Can I Learn To Trust Again?
Dear Coaches,
I have had a few long term relationships that ended up in the person cheating on me. The betrayal took a real toll on me and being able to trust someone. I am always feeling paranoid that I am being cheated on again. Because I vowed to never fall for lies again, I am always on the defensive.
I hate that I can't trust anyone and am sure it is sabotaging future relationships. Can I learn to trust again?
- Anonymous from UK
---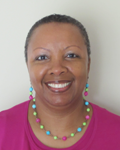 Barbara responds ...
Yes, you can learn to trust again!
It is imperative that you learn to trust yourself and your own judgment. What have these relationships shown or taught you about yourself? I'm sure if you look back on when you were in these "long term relationships" there were all sorts of red flags and other warnings that you either ignored, or just let slide; for whatever reason. If you can acknowledge this, it can be a huge awakening for you in moving forward. You are the first to know when something or someone is not right for you. Trust that!
You don't necessarily need to understand it at the time; just trust it. Spend time getting to know, like, trust, and love you for who you are. When you do, you won't allow yourself to be in a relationship with anyone else who doesn't. We teach people how to treat us. So learn how to love on you, so those you bring into your space will do the same; or else, be gone. I hope this helps and starts you on a beautiful journey of self-love and setting healthy boundaries."
Barbara A. Williams | www.barbaraannwilliams.com
---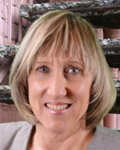 Lori responds ...
Feeling deceived can feel like a violation to the heart. In order to truly love someone and feel loved in return we have to open our heart, which leaves us vulnerable to being hurt by that person and vice versa.
You could hurt them either knowingly, or unknowingly. For what ever reason you are attracting people who are cheaters. Some people cheat and its a pattern for them, and some people find it against their moral code.
I would suggest writing out your ideal vision for a loving respectful relationship. What qualities do you require in your life mate? Write out as much detail as you can think of. How would this person look at you, talk to you, where would you be living. What activities would you do. How would you feel most of the time when with this person? Are you wanting to be truly loved? If so, what would that look like? In order to have something you have to first know what it looks like and feels like.
Keep this vision in your mind while putting your fears on a shelf. Each time your fears creep back in, imagine putting them in a scrap book and placing it on a shelf. You may have to do this many times. It takes practice to change a pattern of thinking. We attract what we think about.
Also, practice saying positive statements to yourself each day. Write them on paper and say them to yourself or even out loud. This too becomes a habit after awhile. We all have an inner critic and it takes practice to tame it.
Lori Beals | 317-683-8064
---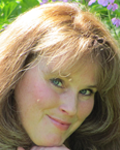 Denise responds ...
Definition of betrayal: "not acting responsibly with the confidence placed in another; to uphold a sacred commitment between two reliable parties."
Is there any chance that you offer up trust prematurely, in an attempt to rush into the commitment stage of a relationship, by fast forwarding through the natural progression of bonding and character testing that requires time and patience?
This is done by having sex prematurely, disclosing too much personal intimate information prematurely, dating people not aligned with common values, creating an instant exclusive relationship with someone who has an agenda such as sex, money, or convenience. I encourage you not to judge yourself, just notice as a neutral observer.
Perhaps you assumed you were in a committed relationship when in actuality the other party never agreed to this. Perhaps you're prone to believing someone's words, when in actuality a person's consistent actions reveal their true values, true intentions, and true character.
Giving away our trust requires first setting up appropriate healthy sexual, emotional, financial, and physical boundaries. Second allow yourself time to test their consistency and integrity before giving away trust. Does this personís actions match their words time and time again?
Denise Wade Ph.D. | www.sweetharmony.net
---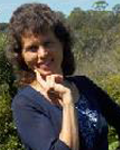 Judith responds ...
You say you had fallen for lies. Do you mean they had made it clear that they were dating you exclusively?
Or did they only tell you they loved you, cared about you and then dated others at the same time, while all the while you assumed they meant they were exclusive?
The reason I am asking, is because there seems to be a great deal of confusion amongst daters about the level of commitment they can expect from their partners. There is not much discussion around where on the commitment continuum each is, and a lot of assumptions are made.
If you felt committed but never asked your partner if he was, only assumed he was, he may have felt free to go our with other women. If he hadn't told you explicitly that he would not be dating anyone else, you couldn't say you had been lied to.
So how can you avoid another heartbreak? You can make sure you are on the same page with your partner by talking it over.
The best way to learn to trust again is by promising yourself to keep your heart until someone is truly committed to you
Judith Halmai | www.TheHigherWay.info
---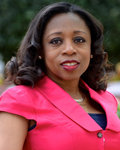 Kemi responds ...
Trust is a gradual process to gain back after it's been lost. Focus on the lessons learned from the previous relationships. Think about what led to you being betrayed and cheated on. Is there something you are doing wrong?
Sometimes, we need to learn to trust ourselves before trusting others. How much do you love and trust yourself? Sometimes our expectations of others tend to be around what we need to work on in our lives.
Once you learn to trust yourself and realign your expectations around your needs and not wants, it'll be easier to trust yourself first, then to trust in someone else.
You'll also realize some of the warning signs, once you utilize the lessons learned from previous relationships.
Kemi Sogunle | www.kemisogunle.com
---
The opinions stated are those of the authors and not necessarily those of the staff, members, or leadership of Relationship Coaching Institute.
This column answers questions submitted by our readers. Submit your question here www.relationshipcoach.org/ask-the-coach and it will be forwarded to our coaches all over the world. Each issue, we'll publish a few answers from our RCI coaches.
Announcements

New Book Release: Love, Sex, Lies and Reality
By Kemi Sogunle
Love, Sex, Lies and Reality deals with real life issues about relationships.
We currently live in a world where people cover up relationships with lying, pretending to Love, put on a facade, Sex has become a Frisbee and Reality is shoved under the rug...we all need to face reality and deal with the lies we often tell ourselves at some point in time not to make us bitter but to make our lives better.
For more info:
www.kemisogunle.com/products/

New Book Release: Unmasking Secrets to Unstoppable Relationships
By Lori Ann Davis, MA, CRS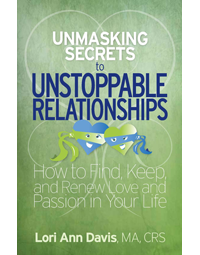 This book will give you the power to create the relationship you deserve, the one you have always dreamed of.
The four secrets come from Lori's personal experience as well as her twenty-eight years working with clients. It will show you how to create an unstoppable relationship, how to understand the differences between men and women, how to end power struggles, and finally how to have unstoppable love and passion in your relationship.
For more info:
www.lorianndavis.relationshipcoach.org/unmasking-secrets-to-unstoppable-relationships/

Free Webinar:
Conscious Dating: Finding Your Happily Ever After
With Dr. Wendy Lyon
If you are tired of relationship disappointment, or if you are confused and discouraged about dating, and finding the right partner seems impossible, this program is for you.
This webinar will provide essential information for anyone who is single or in a relationship that's not working. You'll learn the 10 Principles of Conscious Dating and the 3 Essential Steps you need to follow on your path to true love!