How do I reach my goal of finding love in 2015?
Dear Coaches,
My New Year's Resolution this year is to find love. This is much easier said than done. I feel like I am finally in a good place to feel good about committing to a relationship. I have set some small goals, like going on at least 3 dates a month and maybe setting up an online dating profile. What else should I do?
- Morgan, from San Francisco, CA
---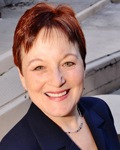 Sheryl responds ...
It's great that you're ready to date and I think it's important to do as much as your time and budget allow - utilizing online and offline resources. Online dating is a must these days as more than 1/3 of relationships come from online dating. A great offline resource is Meetup.com. Meetup.com is an international interest based organization that promotes events for like-minded people. There are usually a large number of singles Meetup groups in most major metropolitan areas.
Another tip is to vary your stops for coffee, shopping, etc. Grab a book and head to a coffee shop in an area of your town where singles gather. How about hobbies and interests? Take a class, join a group, volunteer. The key is to get out of the house and do some things that you enjoy. With all of this activity and the right frame of mind, you shouldn't have any trouble meeting some great men. Good luck to you!
Sheryl Spangler | www.heartandsoulmatchmaking.com
---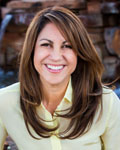 Rita responds ...
How prepared do you feel you are you for dating? Having a strong personal foundation where you know your vision and values is paramount to the success of your dating experience. Make sure you know your requirements; what you will not tolerate in a relationship as well as being clear about what personality traits you do want in a partner.
Getting clear of the past will help insure your past relationships will not impact your future ones. Remember that being intentional is very attractive and like attracts like! Good luck!
Rita Hudgens | www.opendoorlifecoach.com
---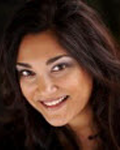 Anita responds ...
Congratulations on feeling like you are in a good place and ready to consider a committed relationship! While you are adding tasks to your To Do list, be sure to add the following to keep you grounded and conscious while navigating the terrain of relationshiplandia:
1. Know and enforce your rules, boundaries and limitations (homage Cesar Milan; it doesn't just work for dogs, it works for everyone!)
2. Prepare for setbacks. Everyone has to confront discomfort, disagreement and conflict. Know what your steps are to recover confidently and when to walk away from unacceptable circumstances like a boss.
3. Keep an open, eager-to-discover mind. The market of available singles has a landscape that can range from your local community to anywhere on Earth! Think outside of the box and have fun challenging and upgrading your comfort zone!
4. Focus on the quality of your time, rather than the quantity of time spent.
When entering the market to find love, your best assets are the joy and positivity you bring to the date. Your confidence in enjoying the moments while learning and appreciating the person in front of you will build wonderful memories and a path toward your partner in life!
Anita Myers | www.innerscopeconsulting.com
---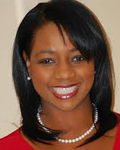 Pia responds ...
First of all, congratulations for taking your first steps toward finding love! Acknowledging that you are in a good place and ready to commit to a relationship is an important aspect of finding love.
One question that I would ask is whether you have considered your relationship requirements, needs and wants? Requirements are non-negotiable and in the ideal relationship your compatible life partner will meet all of your requirements. Needs can be functional or emotional and they are negotiable. Wants are "nice to have" like the icing on a cake and they can change over time. The more clarity you have around what you want and don't want before you write your online profile the better.
In addition to an online profile, you may also consider expanding your existing social network. Identify and participate in organizations in which you share important values, goals or passions with the members such as a special interest group, church or service organization. You will have a strong connection with others in the group and higher probability of finding a partner. Most importantly, you will have fun, live a fulfilling and enjoyable life and eventually attract the right person in your life.
Pia Washington | www.ECIGroup.coachesconsole.com
---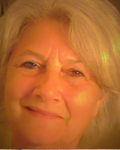 Linda responds ...
The fact that you're finally in a good place to feel good about committing to a relationship is a great first step. Here's what else I'm going to suggest. Have you considered where your attraction venues are? You want to meet someone, so it will be important that you determine where you will be meeting people to date. Be specific and look for places that attract the type of person you are looking for.
You said that 'maybe' you'll set up an online profile. I'd definitely consider researching dating sites and choosing a few that you're comfortable with and scouting potential dates and future loves. You'll find that with dating sites, you could potentially meet your objective of 3 dates a month.
Finally, while you are in process of meeting the right one, enjoy your life as a single. Get out there, have fun,socialize with your family and friends above all, always be aware cause you're potential partner could be right next to you.
Linda Robert | www.lindagrobert.com
---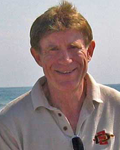 Randy responds ...
What causes you to feel you're "in a good place" relationship-wise? Is it because you have done the inner work necessary to find and maintain a good relationship? Or is it because you are tired of being alone? No amount of dating will bring you love if you don't have the skills necessary to recognize love and keep it.
Since knowledge of relationships is so important as a foundation, a good place to start is by retaining a coach who can support you, and help you hold yourself accountable to your goals.
As for the actual "meeting people" part, I suggest getting involved in activities that interest you. Churches, charity work, classes, athletic clubs are all good places to meet people in an ongoing, fun, and non-threatening setting. Singles organizations can also be fun, especially if they have a purpose aligned with your interests (Sierra Singles, Single Volunteers, Athletic Singles etc.)
And don't forget to ask friends or family to suggest singles they know. This may feel risky, but a referral is a good baseline!
Randy Hurlburt | www.PartnersinLoveandCrime.com
---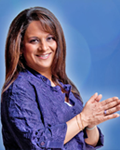 Dr. Dar responds ...
Finding love as a goal is worthy of praise. Have you defined what love is and looks like for you and your life? Often times we're not specific enough with our goals and end up dating but don't produce the end result we are looking for because we have not clearly defined it.
Take a look at your life, family, friends, culture, career and personality... then begin writing out your ideal partner profile. What do they like to do, what foods do they love, what do they read, how does it feel when you are together, what is their communication style, etc. The more specific you get, the more certain you will be when you have met your match.
I also suggest you look at what your equal in a partner would look like. Often we date people from a space of unequal footing so for example if you are intelligent and a good communicator, don't date the opposite of that. I wish you much success on your journey to the love of your life!
Dr. Dar | www.LoveHimLoveHer.com
---
The opinions stated are those of the authors and not necessarily those of the staff, members, or leadership of Relationship Coaching Institute.
This column answers questions submitted by our readers. Submit your question here www.relationshipcoach.org/ask-the-coach and it will be forwarded to our coaches all over the world. Each issue, we'll publish a few answers from our RCI coaches.
Announcements

Better YOU Radio
In life, and in every relationship, the way to make change, is to change yourself! YOU are the common denominator in all aspects of your world, YOU are the one most able to influence your results - so YOU really matter!

Are you tired of waiting for 'things' to get better? Are you ready to be better, do better, and have better right now? Well, tune in for your personal tune-up!!

The Better YOU Radio Show is your one stop source for inspiring conversations, and growing to know what it takes to have better in your life quickly, and forever.

www.BetterYouRadio.net
---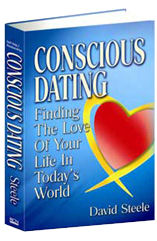 Get your copy today!
Conscious Dating
By David Steele
If you are single and seeking the love of your life, this is the only book
you need!
"Conscious Dating is the most enlightened book on the topic of dating for
singles that I have come across."
- Joseph Dunn, Rockville, MD
Get your copy here!