How can I get my husband's support and cope being an empty nester?
Dear Coaches,
Our youngest child just went off to college. I have lived a life of constantly taking care of my children for the last 25 years. I am having a hard time dealing with now being an "empty nester".
My husband is excited and doesn't understand why I am sad about our last child leaving home. I feel that he is being insensitive and I feel very alone.
How can I get my husband's support and cope being an empty nester?
~ Joan, from Boston, MA
---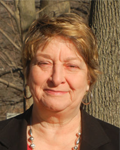 Jean responds ...
This sounds like an emotional time for your family, for sure. Your husband is excited and you are sad and alone.
Taking some time alone together to really listen to each others thoughts about the new version of your family and acknowledge your differences may help each of you understand the other. Be sure to ask your husband for what you need from him.
Now might be a good time to begin exploring some new interests of your own whether alone or as a couple.
Jean Feldeisen | www.jeanfeldeisen.com
---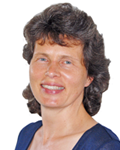 Judith responds ...
You are entering a new phase of your life, and change whether for better or for worse is usually uncomfortable. Here are three ideas that might help make the transition easier for you...
Allow yourself to grieve. It is a time of sadness as you say good-bye to your role of constantly taking care of your children. While it would be nice to get sympathy from your husband, the best support you will likely to find is from women who have or are going through the same transition in their lives. You are not alone, and you will all benefit from supporting each other.
Get creative and celebrate your achievement. You may want to have a special family meal where you can reminisce about the good old times together, or plant a tree, or do something that will be meaningful to you and honor in some significant way the end of this phase of your life.
Embrace the future as full of potential. It is not unusual for the marriage or even for your own needs to be put on the back burner while you are busy raising youngsters. Now is your opportunity to remember your dreams and consciously, together with your husband, co-create the life that will make those dreams come true.
Judith Halmai | www.TheHigerWay.info
---
Hanna responds ...
Becoming empty nesters can really stress a marriage where one or both spouses, who have been child-oriented, need to adjust to a new reality.
Suddenly, parental roles shift, and if the children were serving as a buffer, then their absence can uncover a scary void. As with most challenges, however, it is an opportunity for creating a new dynamic.
First, both of you need to acknowledge that you are in different places with this. You are unclear about your new role and focus in life. Your husband needs to understand this without feeling threatened. On the other hand, you need to appreciate your husband's excitement about finally having you all to himself and having a more adult-centered life.
While it may feel strange at first, turn your focus towards each other. Develop common interests, and find things to do together that you enjoy. Make each other – and your marriage – a priority. While it will take patience and commitment, if you can embrace this time in your life as an opportunity to reinvent yourselves – together – then you can enjoy one of the best pleasures of life, which is the joy of a mature long-term marriage that satisfies for a life-time.
Hanna Perlberger | www.makethebestofyou.com
---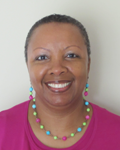 Barbara responds ...
Congratulations on seeing the last one out the door successfully.
Your feelings are valid and real. No one can take that away from you. I would also say the same for your husband. Each person has their own feelings, which are neither right nor wrong. Whatever a person's feelings are, they are just that; their feelings.
It sounds like the both of you might need some support around how you're feeling about this issue. You are experiencing a type of loss, and are therefore grieving over what was and no longer is. Your husband may have had the same experience when the children arrived and he felt as though he loss his wife, but is now excited about new possibilities. Both are understandable.
A way of gaining your husband's support might be to express that you need it, and then share with him what he can do to support you. Communicating what your needs are and how they could be met could get you the support you are desiring.
You may also look at joining a local empty nesters group in your community, church, or with friendships.
Barbara Williams | www.barbaraannwilliams.com
---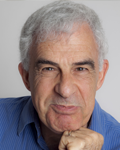 Yehuda responds ...
Congratulations on having successfully finished your so important task! It is naturally daunting to face such a challenging phase in your life so your sadness is an inevitable part of this shift. Your need for support is very much an aspect of this step in life.
Your husband's excitement is also natural. If it seems to you that you cannot rely on him to empathize and support you on this issue, how about forming, or joining a group of like-minded mothers who face the empty nest and need support? A support group can be a great resource at life transitions.
As for your relationship with your husband, do you believe he has been a good partner and father? If so, how can you enjoy his companionship and the freedom to be just a couple again?
Yes, this could be wonderful! You and your husband can go on a second honeymoon. Please try not to focus on the insensitivity on your husband's part. Instead, can you consider this crisis as an opportunity?
Yehuda Ayalon
---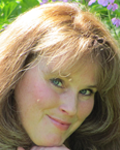 Denise responds ...
We are defined by what we prioritize most in life. That becomes our purpose. Your children were obviously your purpose and how you identified yourself. Most likely you feel you have lost your purpose and identity. This is natural. You are grieving.
Ask your husband how he identifies himself. It may be through his career, education, community, talents, social status, or accomplishments. If that was taken away, through no fault of his own, how would he feel? This will give him an example with which to align with.
Explain that you are asking for three virtues from him at this vulnerable time...
Compassion as you grieve the loss of your purpose in life, which was developing and nurturing your children.
Empathy as you transition from being needed constantly by family on a daily basis to the feeling of not being needed by self sufficient adult children.
Validation that you are forced to redefine your identity in midlife, which was previously tied into the role of Mother.
As for your hubby, he needs to know that you are excited about spending alone time with him, that you see yourself as his lover and friend, not just a mother.
Denise Wade Ph.D. | www.sweetharmony.net
---
The opinions stated are those of the authors and not necessarily those of the staff, members, or leadership of Relationship Coaching Institute.
This column answers questions submitted by our readers. Submit your question here www.relationshipcoach.org/ask-the-coach and it will be forwarded to our coaches all over the world. Each issue, we'll publish a few answers from our RCI coaches.