I don't want my fiancé to ruin my credit, or our relationship...
Dear Coaches,
My fiancé and I are planning to get married in a few months. Being financially responsible is huge to me. My fiancé has issues with paying bills on time and managing money. This really bothers me, because I feel that I have to end up paying for everything, just so we can keep on top of our financial responsibilities. I also don't want my credit to be ruined.
How do I get it across to him that if he keeps on being careless with his money, we may not last?
~ Porter from San Francisco, CA.
---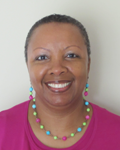 Barbara responds ...
It sounds like you already know just what to do, but have some reservations about it. Your frustration of future trouble is bothersome, because you are experiencing it now. This reminds me of a quote by the late Maya Angelo, who said: "when people show you who they are, believe them; the first time."
You say he has issues with paying bills on time, and managing money. This is who he is. These are red flag issues that people often ignore and regret later. The only person we can change is our self. He has to personally want to change. Since this is of great concern to you, assuming you have already tried to talk with him about the issue, my recommendation would be to encourage him to accompany you to seek help for "your issue" with him; because apparently he doesn't have one.
If this is affecting your relationship with him now, you really owe it to yourself to pay attention. And it sounds like sooner, rather than later, would be better.
Barbara Williams | www.barbaraannwilliams.com
---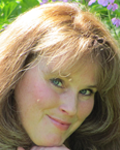 Denise responds ...
I commend you for being aware that you and your fiancé are not aligned in your values. You both may lack insight into the needs behind what money represents for each of you separately. Values usually don't change and are typically tied in with emotional, physical, spiritual, or relational needs.
Financial responsibility typically may be tied in with the emotional need of security. Financial irresponsibility may be tied in with the emotional need for independence. Many times how a person manages money is often a reflection of how empowered, or disempowered he unconsciously feels. Feeling disempowered, one may tend to either be over frugal to meet an emotional need for security or he may be over careless to fill an emotional need for freedom. These can both be unconscious means by which one can regain control.
Ask each other what money represents to each partner. Here are some suggestions to get you started. Does money represent…Success… Security… Independence... Freedom... Safety... Choice... Control... Acceptance... Rebellion... Options... Creative Expression?
This is a good starting place to gain insight into whether or not this is a deal breaker for you, or is there a willingness by both parties to negotiate.
Denise Wade, Ph.D. | www.sweetharmony.net
---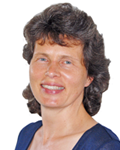 Judith responds ...
It seems that your fiancé's irresponsible money management has been an ongoing issue for you. How could you get him to understand that he needs to change? Wanting your partner to change is a clear warning sign that cannot be ignored.
First you must determine if financial responsibility is just a need or if it is one of your requirements.
An issue arising from a need may be satisfied in several ways. In this case you might choose to accept that financial responsibility is not one of your fiancé's strong points, and brainstorm creative ways you could work around it that would be acceptable to both of you. Should you be able to come up with an arrangement that works well, your issue will disappear.
A requirement on the other hand is either satisfied, or it isn't. An unmet requirement is a deal breaker, because without it the relationship will not work. Being clear about your requirements is what will help you let go of those potential partners who are not a good match for you.
You must guard against hoping that your fiancé will change. Accept him just the way he is and base your decision about marriage on reality.
Judith Halmai | www.TheHigherWay.info
---
The opinions stated are those of the authors and not necessarily those of the staff, members, or leadership of Relationship Coaching Institute.
This column answers questions submitted by our readers. Submit your question here www.relationshipcoach.org/ask-the-coach and it will be forwarded to our coaches all over the world. Each issue, we'll publish a few answers from our RCI coaches.