My Wife Was Caught Sexting Another Man
Dear Coaches,
I caught my wife sexting with another man. I feel like she has cheated on me. She says she has not had a physical relationship with anyone else, and that it was just harmless fun, but to me it was still cheating.
How can I trust her? I feel hurt and confused. Please help.
~ Ian from Pennsylvania
---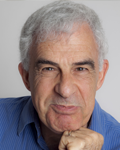 Yehuda responds ...
While sexting may seem like harmless fun to your wife, it means cheating to you even if you do believe her that nothing physical ever happened between them.
The cheating factor is the secrecy. She did not tell you about it. You found out, probably either by chance, or because you suspected something was going on. No feelings were mentioned in your short question, but you must be hurt and even shocked. Has your wife admitted that discovering her sexting was painful for you?
Even if she considers it just innocent flirt, you see it as cheating and you probably find it hard to discuss it with her. Have you considered meeting with a coach to try to re-establish communication about this touchy subject?
Have you asked her to do so, together or each of you separately?
I have no info about your relationship, but my hunch is that you want to repair it. You may use this as an opportunity to get closer to each other once you get over the hurt. I wish you can do this with the skilled support of a professional coach or therapist with experience in intimacy issues.
Yehuda Ayalon | Contact here
---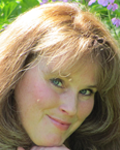 Denise responds ...
I validate your feelings of betrayal. There are other forms of infidelity, including emotional infidelity. With emotional infidelity there is a breech of intimacy, vowed sacred, when we enter a marriage union.
You are likely feeling confused, because your wife is not acting in integrity. Her actions are saying one thing, her words another.
A person's actions, not their words, usually reveal their true character. Sexting may be harmless fun to her, but your value system may dictate otherwise. Sexting is sharing intimate arousing talk with the intent of creating lust and fantasy. She may actually assume that this is harmless fun on her part, but this may be naivety or dishonesty, as the guy on the receiving end may have full expectations of a blossoming sexual affair.
Sit down with her and define the definition of Emotional Fidelity as it aligns with your principles. Then have her define her principles. Do you both align in this area? If her actions do not align with her definition, then most likely she is not acting in integrity and has gotten caught. If she is unwilling to have this conversation, then you may want to seek a relationship coach individually.
Denise Wade Ph.D. | www.sweetharmony.net
---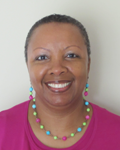 Barbara responds ...
It can be a challenge to trust someone when you feel like she has cheated on you. Even though she says there has been no physical relationship, I get that it has been much more than "harmless fun" for you. If you haven't yet, express your thoughts and feelings to her so that she is clear on where you are coming from regarding her actions and behavior, and how important it is that this does not happen again.
This also sounds like a good time to either establish, or re-establish some boundaries, because evidently they are not as clear as you might like to think they are. If this just happened recently, give yourself time while trying to work through the situation. If it's been a while and you find yourself yet struggling to reconnect, or having a real difficult time rehashing things over and over in your head, it might be helpful to search for a counselor or relationship coach to support you through these challenges.
Barbara A. Williams | www.barbaraannwilliams.com
---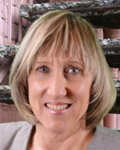 Lori responds ...
It is understandable that you would feel hurt and confused by your wife sexting another man. I would suggest telling her how you feel, so you can feel heard and understood.
Set a time and decide on a place to talk. That gives her time to think about it and for you to think about or even write out ahead of time what you want to say. Talk to her about how everyone has needs in a relationship and especially a committed marriage. For example, if honesty and emotional intimacy are needs that you have you can start by telling her this. Honesty can mean not leaving out personal information about interactions that are sexual or flirty in nature.
Be open and transparent. RCI has a "Communication Map" that helps couples have conversations like these. You have a conversation where you are not blaming her but simply telling her your needs. Then ask her to repeat back what she thinks you mean so that you feel heard. Then you can make a request for her to not participate in sexting in order to meet your need for feeling safety and trust in the relationship.
Ask her if she is willing to honor this request. Then give her a chance to express how she feels about "this issue" of yours about her sexting. Stick to one issue at a time. Shelve other possible issues for another conversation and time. This is a way to slow down the process and be heard without blaming her. Once she agrees to stop sexting then accept this answer and drop it. Contact a coach if it feels unresolvable.
Lori Beals
---
The opinions stated are those of the authors and not necessarily those of the staff, members, or leadership of Relationship Coaching Institute.
This column answers questions submitted by our readers. Submit your question here www.relationshipcoach.org/ask-the-coach and it will be forwarded to our coaches all over the world. Each issue, we'll publish a few answers from our RCI coaches.