How do we support each other to reach our goals in 2015?
Dear Coaches,
My wife and I have set some goals up together for our New Year's Resolutions. We have some goals like losing weight, saving money, go on more dates, spend more time with family and work on our communication. We really want to succeed this year at keeping and achieving them.
In the past, we haven't been very good at sticking to our resolutions. I want us to help each other without feeling like we are critiquing each other. I am excited that this will bring us together more, but worried this could cause some tension.
My question is, how do we support each other to reach our goals in 2015?
~ James, from Washington
---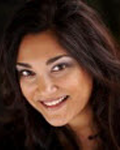 Anita responds ...
Bravo! I LOVE seeing the motivation you have for yourself and your wife to reach new goals!
Start off by setting the intention between the two of you; it helps place a value toward the vision and propels your journey toward victory. You can set the intention by writing a motivating love letter to one another, sharing how you will each offer your contribution in encouraging the other toward the goal, and also contributing to your own determination in achieving your personal victory.
Visualizing progress helps to bring ideas to life; create a fun, interactive progress chart together. Your chart could be individual and magnetized to your fridge, or together on poster board, positioned on a common wall. Break down big goals into smaller goals and view them as landmarks toward your success. Keep a dry-erase message board next to the chart(s) with two designated markers (favorite colors?) and leave your encouraging messages, quotes and notes for each other daily.
And most of all, enjoy this experience knowing that, regardless of outcome, investing in this together is one of the most beautiful experiences in growth that couples can give to one another. Wishing you both great success!
Anita Myers | www.innerscopeconsulting.com
---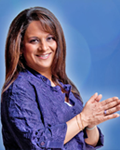 Dr. Dar responds ...
Goals are very popular this time of year.
Often the reason we fail is because we don't break down our big dream goals into bite-sized actionable steps. Goals typically are very high and lofty. Losing weight - break it down to what you will each do on a daily or weekly basis to lose 1pound per month or week. You have to put a daily or weekly action plan on paper and then schedule it in your appointment calendar as a date for yourself.
Go on more dates - be more specific - will you set one day per week as date night and go ahead and make a list of what you want to do together on those 52 days of dates?
My secret to succeeding with goals is to set the high intention goal, which really is the end result of achieving the goal, then break it down into actionable smaller achievable steps and focus on the steps each day or week instead of the big goal, and schedule it in your appointment calendar.
The together part is where you both dialogue in a supportive way about how your partner is moving forward with their goals and steps and asking them what they need from you in the form of support. You can define that together. You'll be surprised at what you accomplish by using this method and your calendars.
Dr. Dar | www.LoveHimLoveHer.com
---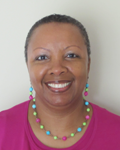 Barbara responds ...
I commend you for taking the time to discuss what the both of you want for your lives and set goals to achieve them. It's been said that the definition of insanity is to keep doing the same thing over and over, expecting different results.
It might be helpful to look back over what went wrong previously in your pursuit so you don't repeat it. Is it possible you may be working on too many different goals at one time? This may be a cause for tension between you.
Suggestions to support you on reaching your 2015 goals include:
Keep your focus clear and simple.
Get organized.
Remember your "why" for the goals you wish to accomplish.
Ask "How can I support you in/with..." then listen.
Make a separate list of each goal and "how" you will meet it.
Compliment yourself and your spouse often while pursuing your goals.
Remember to be kind and gentle; and when you're not, remind yourself again.
Barbara Ann Williams | www.barbaraannwilliams.com
---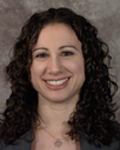 Valerie responds ...
Good for you for wanting to make changes!
And you're not alone in letting resolutions slide… Studies show that as low as 8% of people actually stick to their resolutions by February.
So how can you stick to your goals AND have them bring you closer together as a couple?
Make your goals specific: For example, saying "I want to lose 5 lbs. by the end of January, by going to the gym for 30 min/day 5 days/week and cutting out sugar" is much more specific than saying "I want to lose weight." Then you can actually make a plan, track your progress, and get back on track if you fall off.


Work together: When you slide, instead of criticizing each other, compassionately inquire into what needs were getting met by NOT sticking to your goals. (maybe comfort, ease,spontaneity, etc.) and without judgment, you can brainstorm together how you can STILL meet those needs in other ways and get back on track. Then whether you meet them or not, it can bring you closer together.
Valerie Greene | www.coachvaleriegreene.com
---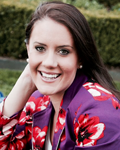 Kristen responds ...
The first thing to acknowledge is that there is nothing wrong with where you are at! How many people know how to lose weight yet struggle over and over to achieve their goal? What you and your partner are dealing with is very normal.
Then, I wonder what you would discover together if you were curious about what you have been missing out on in your relationship by not achieving the goals together? What has your experience been? And what has it been like for your wife not achieving the things she wants to achieve?
Ask your wife how she would like to be supported in her goals and ask her to ask you the same thing. You will be surprised by the magic of sticking together in your goals and supporting each other from a place of love.
Kristen Hill | (661) 706-5217
---
The opinions stated are those of the authors and not necessarily those of the staff, members, or leadership of Relationship Coaching Institute.
This column answers questions submitted by our readers. Submit your question here www.relationshipcoach.org/ask-the-coach and it will be forwarded to our coaches all over the world. Each issue, we'll publish a few answers from our RCI coaches.