How do I show my husband that Valentine's Day matters to me?
Dear Coaches,
I know my husband loves me, but every year on Valentine's Day, he doesn't do anything for me. He says it is a ridiculous made up holiday.
I know I should appreciate my husband for showing every day he loves me, but Valentine's is special to me. I am not expecting gifts or an expensive dinner. I just want to celebrate a night of romance and intimacy with the man I love.
How do I show him that Valentine's Day matters to me?
~ Jamie, from Chicago
---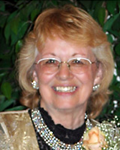 Waverly responds ...
In the best of all worlds your sweetheart would suddenly have a revelation of how much this means to you and surprise you, but you already have learned that is just not going to happen.
(If flowers, or jewelry are important to you... you can always treat yourself too!!!)
Why not try something new and take a risk? Send him a beautiful invitation to celebrate "A Romantic Evening with the Wonderful Guy I Married!" You can be as creative as you'd like - draw a treasure map, or tell him it's a surprise and to meet at _____, or have a taxi or have a limo pick the two of you up and take you to a very romantic spot for dinner or to a night in a romantic inn.
You are apparently the romantic at heart, so use your rich imagination to plan it out. It does not have to be on the 14th but a time that will work for you both!
Have fun romancing!
Waverly J. Hanson | www.HowToDivorceProofYourMarriage.com
---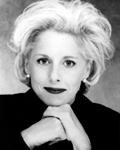 Dr. Jackie responds ...
It's Valentine's Day again! Have you ever stopped to consider where the most romantic places on Earth are?
They are inside you! They are in your imagination; and your heart; and your body; and your spirit!
Now is the time for you and your Sweetheart to put your heads together and build a list of all the romantic activities you can engage in – and never leave your house. That's right! Romance is not out there anywhere.
Love and romance reside inside you. Contemporary couples are so busy d-o-i-n-g and multi-tasking out in the world that you are forgetting how to BE with each other; enjoy each other; be tickled by each other; and connect deeply.
The time is now to be intentional and deliberate about connecting and having fun together. Food, (cooking together, a picnic in bed, or on the back porch, or patio), music, books, movies, a cozy fire, or a foot massage are just a few of the ways you can spend quality time together, connect with each other and have fun! Use your imagination.
If you think back to the best times in your life, those times will more than likely be
(1) related to being engaged in an enjoyable activity;
(2) with people whose company you were enjoying immensely.
Create that for yourselves together right now. Don't wait. We never know what tomorrow brings. That might sound corny, but it is truer than you know.
It's Valentines Day. Give yourself the Gift of each other; and enjoy!
Remember, only YOU can make it happen!
Dr. Jackie Black | www.DrJackieBlack.com
---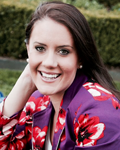 Kristen responds ...
What would your perfect Valentine's Day be like? What would you want to do to make it special and what would you want your husband to do? For you, how would celebrating Valentine's Day positively impact you and your relationship?
Share with your husband that you understand his point of view about Valentine's Day and that you're not interested in the expensive gifts or expensive dinner. Share why it's important to you - and that you want to celebrate your relationship and have a romantic and intimate evening with him.
Ask him if he would be willing to celebrate your marriage with you on Valentine's Day. Always allow time for counter-offers from each of you until you reach an agreement. If he says yes, ask how he would like to do that and share how you would like to celebrate. Maybe you could both come up with the ideas together and each take part in the plan!
Wishing you a very Happy Valentine's Day this year!
Kristen Hill | (661) 706-5217
---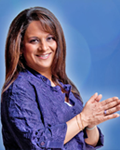 Dr. Dar responds ...
Valentine's Day is a lovely day to be with the one you love and I appreciate how it is a special day for you.
My suggestion is to plan a special day for him on 2/14. Make it a day that you appreciate him every year in the special ways you would like. I am a firm believer that over time, by modeling what you want in your life, the ones we love begin to see how much we enjoy that aspect of our life.
I invite you to plan a bash for him and make that day about him instead of you! And I bet you will have more affection and attention on that day than you could have ever imagined!
Dr. Dar | www.LoveHimLoveHer.com
---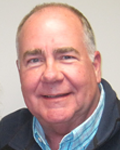 Dave responds ...
Don't argue with your husband about the importance of Valentine's Day. That would likely have the opposite effect.
We can only change ourselves so I propose an experiment instead: What can you do to make this Valentine's Day really stand out in his mind? Instead of being disappointed when he does not take the initiative, you can take the initiative and have a great romantic occasion with him. This may trigger a shift in his thinking for the future.
On Valentine's Day, go all out with the romance, thinking of everything he would enjoy. Make it all about your love for him. Include dinner, soft music, candles, cuddling, special attention focused on him… Make it an evening he will not forget!
Try something similar for his birthday, your anniversary, etc. Tell him you look forward to celebrating every special occasion with him. The more positive you can make this experiment, the more effective it will likely be; so never mention that you wish he would take the lead. I suspect he will make up his own ridiculous holiday to celebrate with you before long!
Dave Wilder | www.treasuredrelationships.com
---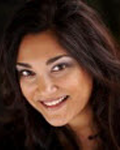 Anita responds ...
Valentine's Day is embraced by millions, but not everyone feels the same way as we do. What do we do when the definitions differ?
1) Collect the 411: Ask your spouse questions to understand what builds into his belief, what he feels is the best way to celebrate his love for you and what he is willing to do to bring a smile to your heart on Valentine's Day since it's valuable to you.
2) Give the 411: Share your ability to understand his perspective, even if it is one that you may not agree with. There might be circumstances, days or holidays he enjoys that aren't favorable for you, and if you have been able to sacrifice your preference to appeal to his, he might welcome the benefit of your perspective.
A fun option: redefine Valentine's Day to be a day where you celebrate your love for your husband by arranging the plans that will please you, and having him agree to comply because he loves you. And the day he believes is more important to celebrate you (wedding anniversary, birthday, etc.) will be his turn to show you how special you are to him.
Anita Myers | www.innerscopeconsulting.com
---
The opinions stated are those of the authors and not necessarily those of the staff, members, or leadership of Relationship Coaching Institute.
This column answers questions submitted by our readers. Submit your question here www.relationshipcoach.org/ask-the-coach and it will be forwarded to our coaches all over the world. Each issue, we'll publish a few answers from our RCI coaches.