How do I build a relationship with my husband's kids and deal his with ex-wife?
Dear Coaches,
My husband and I have been married for 3 months. He has joint custody of his children who are 6 and 9. I've never been a step-mother before - it's all very new to me. Trying to figure out my role with them is difficult enough, but to make things it worse, my husband's ex-wife is still not over him.
How do I build a healthy relationship with my step-kids? How do I deal with their mother, who is still not over the divorce?
~ Andrea, from CO
---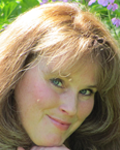 Denise responds ...
Children in their innocence carry an unconscious hidden loyalty to their family system. This means the children will reflect the fear, anger, and unprocessed feelings that one or both parents hold.
Your role is three fold. First sit down with your husband and clarify exactly what he expects of you regarding the children. For instance does he believe in discipline, this includes enforcing structure, boundaries, and consequences? If so is this his role? Will he provide the functional care taking for the kids, such as meal preparation, laundry, homework, transportation to and from activities, or will you?
Together, clarify the values that will set the foundation for your home and your new family so the children feel a sense of structure and continuity.
Define your new role based on your own character strengths. What do you bring to the children's lives?
I would suggest that you give the kids a sense of empowerment, by including them in the process. What do they expect of you? It is critical that you gently and lovingly remind them often that you are not replacing their mother, nor their valued spot in dad's life.
As for the ex-wife, you may want to seek coaching as a family if all parties are willing.
Denise Wade | www.sweetharmony.net
---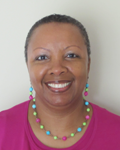 Barbara responds ...
Starting with the concerns you've listed, it's going to be imperative that you to know, like, trust, and BE yourself. This will give everyone the opportunity to learn you at face value. It's challenging to truly know and understand others, but when you are clear about who you are, you know better how to communicate this to others, and assert clear boundaries.
You are now married to the children's father. Being the best wife you can be to their father will help them witness and experience who you are, and your relationships can grow with the children from there.
What's important is to focus on what really matters to you right now. It's going to be easy for you to get side tracked by the ex-wife drama, and lose focus, if you concentrate on anything other than being YOU, in this new role for the time being.
Barbara A. Williams | www.barbaraannwilliams.com
---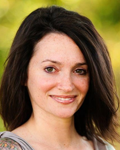 Jenna responds ...
On average, a step-family takes between 4-7 years to feel and function like a family, so the best way to build a healthy relationship with your step-kids is to take it slow.
Your husband should be the disciplinarian, because your step-kids won't naturally see you as an authority figure. If you can find something you have in common with the kids or something you all enjoy doing then do more of that. Over time, that will help create a bond between you and the kids.
In regards to their mom, if she's not over your husband, she won't be able to accept you. It's best to let your husband do all the communicating with her. He also needs to create strong boundaries with her. If she insults you, or behaves inappropriately with him, he needs to make it clear to her that that won't be tolerated. His job is to protect you and your marriage by not letting her get in the middle of it.
The best thing for your emotional well-being is to focus on yourself and your marriage and not let her be the main attraction in your life.
Jenna Korf | www.stepmomhelp.com
---
The opinions stated are those of the authors and not necessarily those of the staff, members, or leadership of Relationship Coaching Institute.
This column answers questions submitted by our readers. Submit your question here www.relationshipcoach.org/ask-the-coach and it will be forwarded to our coaches all over the world. Each issue, we'll publish a few answers from our RCI coaches.