How can I help my husband deal with erectile dysfunction?
Dear Coaches,
My husband and I always had great chemistry in bed. Lately, he has had a difficult time getting an erection. I tried everything to help him out, dressing up, role playing and watching videos with him. He said it isn't me and that he is embarrassed. I tried to encourage him to see a doctor, but he won't go.
I don't want him to feel bad. What do I do?
~ Alicia, from Arizona
---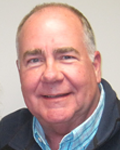 Dave responds ...
Occasional ED affects nearly all men as we age. There are lots of possible causes, including side effects of medications (even over-the-counter and supplements); alcohol; nicotine; illnesses; blood pressure, etc. However, there is another possible reason to consider – and a suggestion to try.
Men don't talk about times when we fail to "rise to the occasion" and we may believe this could never happen to us. But then it does and we are embarrassed, confused, even shocked. Just being afraid it might happen again is enough to keep us from functioning properly!
My suggestion is to take the pressure off as much as possible. Suggest some sexual activities you would enjoy that don't require an erection. Find ways to enjoy each other physically with or without intercourse, and have fun with that. Less pressure may make a huge difference. If he then has an erection, that's great. If not, you will have created a new way of supporting each other sexually, eliminated one possible cause, helped him feel manly again, and strengthened your marriage.
With your support then, he may be more willing to talk with his doctor. Perhaps you could even support him by going together.
Dave Wilder | www.treasuredrelationships.com
---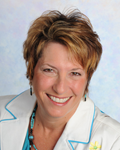 Annette responds ...
While your husband's erection problem may or may not stem from a medical situation or induced by medication, this is enormously embarrassing for men to reveal to others, even though so many other men deal with the same issue.
Many women take this issue too personally, believing that he is not attracted to you, or that it is somehow your fault.
While there might be some validity in that, often it is just a male biological situation that resolves on its own over a few months or sporadically.
Being successfully intimate in the midst of ED requires lowered pressure to perform. What if both of you, for now, treat it as a temporary situation and not actually a problem. There are many ways to give each other pleasure, even without an erection. The worst scenario is when one or both of you give up your intimate life, either him out of embarrassment, or you to either save him from the embarrassment, or thinking that without an erection, sex is not worth it.
By keeping your affection and intimate life active, this situation could even open up avenues for different types of sexual play that you both really enjoy.
Annette Carpien | www.greatrelationshipscoaching.com
---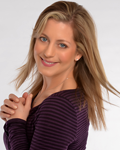 Teena responds ...
I applaud your sincere and creative efforts to help stimulate the chemistry between you and your husband in bed. I hear that you deeply care for his well being and the health of your relationship. I see this scenario as a perfect opportunity to get out the Communication Map, which comes into play when one person in a relationship experiences an issue or problem and needs to talk to the other person about it..
Keep in mind that this is most likely a very uncomfortable topic for your husband, it's a big risk for both of you to say what you're really thinking, feeling, wanting and needing. Intimacy requires being open and telling our truth.
The Communication Map gives you the structure to work through an issue in your relationship without it having to be an argument, a conflict, or be a cause for bad feelings.
I encourage you and your husband to carve out some time to go through the steps in the Communication Map. True connection and intimacy comes from our ability to speak our truth, listen deeply, and openly support our partner in receiving and honoring their needs and desires.
Teena Evert | www.ignitelovenow.com
Editors note: Click here for more information or to purchase the Communication Map.
---
The opinions stated are those of the authors and not necessarily those of the staff, members, or leadership of Relationship Coaching Institute.
This column answers questions submitted by our readers. Submit your question here www.relationshipcoach.org/ask-the-coach and it will be forwarded to our coaches all over the world. Each issue, we'll publish a few answers from our RCI coaches.