Does the guy I am dating think our relationship is short term?
Dear Coaches,
I have just started dating this guy. Recently, he booked a ski vacation with his friends 6 months from now. I usually don't think that far at this stage of dating. He only informed me after he'd booked and I can't stop feeling he was expecting me to say something. Does he know deep inside we wouldn't last that long? Would it have been better to let me know before he booked? Thank you, Coaches, for your brilliant work.
- Joy
---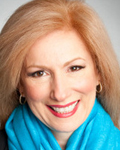 Angelis responds ...
I see no reason to think he does not see the relationship lasting because of the fact that he booked a ski vacation with his friends. If you know about Conscious Dating you see the importance of maintaining previous friendships and other activities while getting to know each other.
You just started dating this guy, hopefully he had a rich life before you met him. The fact that you don't plan that far in advance compared to him and his friends, is good information to have in your screening process. If you are not in an exclusive pre-committed relationship you as well as him are free to make plans with others.
Would it have been nice if he had invited you or inform you before booking the vacation? Maybe. It might have also put you in an awkward situation because you just started dating.
I get that it does not necessarily mean that he does not think it will last. My suggestion is simply to be curious and talk about it. The information you gather about him and how you match is very valuable. Remember that you want to get out of a dating situation as early as possible if the person you are dating does not meet all your requirements.
Empathy and honesty are at the core of healthy communication. Initiating open and clear communication from the beginning will always pay off.
Angelis Iglesias | www.mindheartcoach.org
---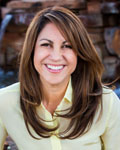 Rita responds ...
Great question. First of all, are you in a committed relationship or are you two casually dating? Do you want to be in a committed relationship? If so, do you know if he is on the same page? Getting on the same page is foundational in dating.
In the meantime, invest in yourself. Know who you are, what you want and walk with complete confidence in your dating life. That's what is going to make you irresistibly attractive! Best of luck.
Rita Hudgens | www.opendoorlifecoach.com
---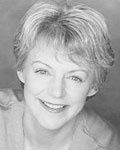 Nina responds ...
You are way over thinking this. He is making conversation. He is probably looking forward to the trip with his buddies and just wants to share it with you. If you are just starting to date, he isn't thinking about getting your "permission" at all.
At this stage of your relationship, he has no obligation to mention it to you before or after he decides.
If he really likes you, he may say something like he would like to take a vacation with you. That is NOT an invitation, he is merely thinking out loud that you are a long term possibility. Your best response? To be happy for him! Make conversation by asking him questions about it as if you are interested in him and his trip. Let go of trying to control him by thinking he has to check in with you before planning his vacation with his buddies 6 months from now.
Nina Potter | www.ninapottercoach.com
---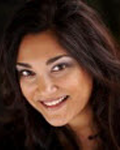 Anita responds ...
New relationships have expectations, hope of compatibility and wonder of the unknown. Both parties come to the table with a set of habits, behaviors, actions and reactions. One critical action required to help in finding relation or compromise, and to assist in optimizing a growing relationship, is communication.
Step 1- You first:
By communicating your curiosity, confusion, and concern to yourself, you can better evaluate your feelings or thoughts. In this case, you might unearth the question of trust, maybe competition of companionship, and if your concerns are qualifying to have or not. Once you are clear on what it is that causes your instinct to feel uncomfortable, you can then consider the next step.
Step 2 -Your significant other:
Holding all your thoughts and feelings hostage in your mind does no good to the productivity of your new relationship. Share your thoughts respectfully to the person you're dating. Share your clear intention, maintaining an open mind to learn about your new beau. By listening, you will learn more about him. By learning, you will understand him more, and that will help you to adjust or resist, depending on your ability to accept or decline your circumstances.
Anita Myers | www.innerscopeconsulting.com
---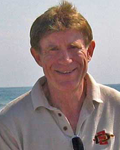 Randy responds ...
If you have just started dating he has no obligation to discuss this plan with you in advance, and you have no reason to think that he would. Your feeling that he was expecting you to say something could have been paranoia, or maybe he was expecting you to get upset, but it sounds like you didn't, which is good.
Again, if you just started dating you should be filling your life with your own activities, including dating other guys, and not spend time worrying about what he is doing. If the relationship lasts for six months to a year, then you can start doing more long - term planning together.
Remember - there is an initial infactuation stage - it's all in the imagination and you should put literally no stock in the relationship during that time. And the first two years are a testing phase, where commitment can gradually increase, but the future of the relationship is still far from certain.
Randy Hurlburt | www.PartnersinLoveandCrime.com
---

Jennifer responds ...
It doesn't appear that there's a need to sound the alarm from what you described. Just because your new guy didn't consult with you prior to booking a trip with his friends, doesn't mean that you won't be in his life in six months. He could have been planning this trip with his buddies long before the two of you got together.
Take a deep breath and focus on getting to know your date better and connecting with him. It's also a great opportunity to have your own fun, maybe even with your girlfriends, as you continue to create and enjoy the life that you love.
Jennifer Fraser | www.balanceyourheart.com
---
The opinions stated are those of the authors and not necessarily those of the staff, members, or leadership of Relationship Coaching Institute.
This column answers questions submitted by our readers. Submit your question here www.relationshipcoach.org/ask-the-coach and it will be forwarded to our coaches all over the world. Each issue, we'll publish a few answers from our RCI coaches.
Announcements

Join us on the Spirit of Love Cruise!
We've joined forces with Seminars at Sea's "Spirit of Love Cruise" for a wide selection of workshops on spirituality, personal growth, and conscious relationships, as well as classes in Tai Chi, Tantra, Yoga, and more. Attend as few or as many as you like!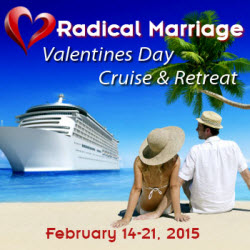 Experience 7 days of beauty, connection, and fun on the Mexican Riviera on the incredible Crown Princess
Celebrate Valentine's Day with hundreds of like-minded singles for a week of rejuvenation and renewal
Relax and allow yourself to be pampered with exquisite food, service, and comfort as you combine fun in Mexico with inspirational relationship and personal growth classes and workshops
On-board fun and entertainment galore- youth and teen programs, Broadway shows, health club and spa, golf, pool and hot tubs, movie theatre and more. Kids welcome!
Food, entertainment, amenities, and workshops all included at one affordable price
Hosted personally by David and Darlene Steele, a rare opportunity to learn directly from the pioneers of Conscious Dating
Join us as we celebrate the release of Radical Marriage! Book NOW for best discount. More info at www.radicalmarriagecruise.com/