Can I get my ex-boyfriend back or am I kidding myself?
Dear Coaches,
My boyfriend broke up with me about 2 months ago. He said he did it because he wanted to "protect" me. I'm giving myself time to move on but I still love him and in reality, I want him back. I sent him a message a couple of weeks ago, which he ignored. A mutual friend tells me he seems to be back to his old self. I don't want to live in false hope but I don't want to just forget about him either. What should I do?!?
~ Lizzy.
---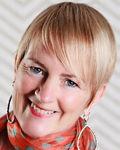 Marian responds ...
Breakups are always hard, especially when you're the one left behind. It's tough when you want to be with someone and they don't feel the same way. I'm guessing you're feeling sad and lonely, as anyone would. I wish I could wave a magic wand and make everything ok. However, as much as you want him back, the fact is that he chose to leave, and it's important to accept it. Otherwise, you're living in a fantasy.
When someone loves you, they move mountains to be with you. Your boyfriend broke up with you, without any real explanation, and ignored your attempt to contact him. His decision was final, and one sided. When you look at the facts, is this really the way you want to be treated? You deserve to be loved and cherished. I encourage you to raise your standards of what you consider to be acceptable treatment.
For some straight talk on attracting someone who is worthy of you, you might read 'He's Just Not That Into You' by Greg Behrendt and Liz Tuccillo. They would recommend you let go and look for someone who truly loves you and shows it. And so do I. Good luck!
Marian Meade | www.marriagemindedcoaching.com
---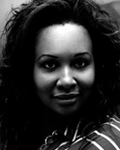 Antoinette responds ...
If people treat you like an option, leave them like a choice. Your boyfriend is too familiar with you and takes you for granted. Without communication there is no relationship. Without respect there is no love. Without trust there is no reason to continue. The way you treat yourself sets the standard for how you allow others to treat you. Set your boundaries for your next relationship with someone who is worthy of YOU!
Antoinette Freeman | www.take2introvisuals.com
---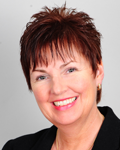 Sandi responds ...
I am sorry for your pain. It is heart breaking when a relationship ends and even more so when we are still in love with our now "ex". I would invite you to examine his behavior as you consider your next steps. It is true that actions/behaviors speak louder than words.
1. "I am breaking up with you to protect you". The message is, "I want to end this and I don't want her to think I am a schmuck, so I am going to make it look like me breaking up with her is in her best interest." The bottom line is that he wants to be out of the relationship.
2. No response to your text message over two weeks ago. Experts on how men show up when they are interested in a woman clearly state that a man will blow up your phone to show he is interested and to block any other man from getting you. The bottom line is- he no longer interested in relationship with you.
As painful and a harsh reality this is, you will heal, learn from this and move on to thrive in love. Remember: your soul mate will never reject you. Therefore, he was not you soul mate. Go find him and have fun!
Sandi Boyd | www.sandiboyd.relationshipcoach.org
---
Katriela responds ...
It appears you're struggling with your feelings of "being in love," being shut out, and feeling hopeless with your situation. A few things you mentioned truly needed clarification and perhaps facing some hard truths. Your ex-boyfriend wanted to "protect" you.
Your choice at this point is to determine for yourself if this "thing" he is trying to protect you from - whether a behavior, a problem, or a situation is something that is acceptable to you, for you, and something you can handle in the long term. It's a truism that the best predictor of future behavior is past behavior, attitudes, and habits. What would it mean for your future, for your health, for your wellbeing to accept this "thing" into your life, which your ex-boyfriend wants you protected from?
To speak of "love" after only 2 months of dating may be a bit hasty. You owe it to yourself to have a loving and committed relationship based on trust, loyalty, honesty, integrity, and respect. Only then can real love flourish.
You mentioned another matter - that your boyfriend is "back to his old self." What does this mean to you and for you? Is his old self a person with character, kindness, and generosity with whom you can build a lifelong partnership?
You have a unique opportunity now as a single to determine for yourself your relationship requirements, needs, and wants. You can create the life you love, and one day attract and consciously choose the love of your life.
All the best!
Katriela Isaacson, CPC | www.CommittedMarriage.com
---
This column answers questions submitted by our readers. Submit your question here www.relationshipcoach.org/ask-the-coach and it will be forwarded to our coaches all over the world. Each issue, we'll publish a few answers from our RCI coaches.
Announcements


Free Program: Single By Choice
What type of single are YOU?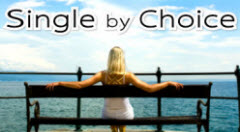 Are you happy being single and intend to stay that way for the rest of your life? ...or are you telling yourself that when what you really want to find someone but you've just given up?
Join us for a stimulating panel discussion of guest experts as we explore the (apparently) complex world of being single in today's world.
Access this free program here!


---

Is That What Love Is?
With contributions by RCI Members
Maeve Crawford and Marian Meade
14 women from 12 countries write about their love relationships, and offer their perspectives on finding love.