The 2014 Winter Olympics recently wrapped up and there were many Gold, Silver, and Bronze medals presented to the winners. What a monumental moment it must have been to win a medal in the Olympics!
Many athletes work and train hard their entire lives to compete in this extraordinary competition and to finally stand on the podium and receive a medal, whether gold, silver, or bronze, is no doubt a dream come true for each of them. It makes me think of the kinds of sacrifices these professional athletes had to make to get to that pointó the grueling daily workouts, high prices for equipment, lessons, and coaching, missed family events, just to name a few. No matter what the cost, they believed it was worth it and kept moving towards their goal.
As they look down at the medal on their chest and think about those days, I know theyíre glad they didnít give up even when there may have been times they considered it.
How about you? Are you thinking about giving up on the very thing you want most right now? No, not a gold medal, but the love of your life. Have you made sacrifices trying to make a relationship work, but keep getting your heart broken?
Do you continue to go out on dates only to realize that things aren't going anywhere? Or would you like to find that special someone, but all your efforts have proven to be futile? I'm here to tell you not to give up on finding love...keep going.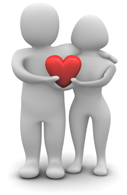 Because you have a desire for a loving, healthy relationship, I know that there's great love in store for you. Although things may look bleak or feel like youíre in a dating desert or that you donít get love, that's simply not the case. It can happen for you, too.
When things don't look good, that's the time to start believing that there is still more love in store for you. Make today a new beginning and know that no matter what you've been through, the outlook for your love life is getting brighter. You have to first believe that there's something better out there for you, though. You deserve love, romance, and all the good life has to offer.
So, keep moving forward. Do your inner work and make finding love this year a priority for you. Take the time to learn the dating and relationship skills that will ensure your success in love. And even when things don't go as planned, keep looking ahead and know that love is still on the way. Just like the Olympic athlete, keep your eye on your goal and NEVER GIVE UP.
You get love, too.
---
Copyright © 2014 by Jennifer Fraser. All rights reserved in all media. Used with permission.


Jennifer Fraser is a Certified Relationship Coach who specializes in empowering single, professional women to attract lasting love. She works with clients to uncover hidden challenges that may be sabotaging their success in dating so they can find the love of their life and a fulfilling relationship. She has been featured on various shows including, Letís Talk Live and The Awakening Woman, and has served as a co-host on the Magnificent Living Today talk show.

For more information visit www.balanceyourheart.com
When should I introduce my kids to someone I'm dating?
Dear Coaches,
I'm a single parent of two younger kids. I'm never quite sure when to bring them into the picture when I'm dating someone. What would you suggest?
~ Emily from Chicago, IL.
---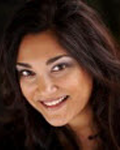 Anita responds ...
Most companies expect you to endure a, "90-day waiting period" before you receive a benefits package. This is because 1) they can and 2) they should.
Businesses want new employees to invest time in the job's position. The purpose of hiring wasn't to give away benefits to an employee; it's to receive the benefit of having a good employee, so s/he has to qualify and earn their benefits. If your relationship outlook is to be with your partner for a lifetime, and it includes the lifetimes of other little lives, then give yourself six hard-working months.
Set an example: good things come to those who pass the waiting period. You and your children ARE your business, and your decisions should be made based upon their long term welfare.
Consider 6 decision-making points in your 6-month waiting period:
How well do you know your partner's negative characteristics?
And vice versa?
How well does your partner handle stress, conflicts - physically and emotionally?
Do your standards of individual/group discipline match your partners?
What is your plan in handling the emotional/transitional development of your child(ren)?
If in good standing, how will the other parent be viewed in terms of importance to sustain amicability?

Anita Myers | www.innerscopeconsulting.com

---

Jennifer responds ...

That's a great question! While children do not need to know about every individual you go out with, once your relationship has become exclusive with your special someone, itís all right to introduce them.

Jennifer Fraser | www.balanceyourheart.com

---

Katriela responds ...

One of the most difficult decisions Single Parents make is determining the right time to introduce their "special friend" to their children. There's the obvious consideration of protecting the children from getting close and bonded with a possible parent figure, only to lose that person, when the dating relationship doesn't work out. On the other hand, you want to make sure that your "potential partner" gets along well with your own children and will treat them with kindness, sensitivity, consideration, and be a positive influence in their lives.

There are some less formal and stressful ways for your children and potential partner to meet. For example, you could all meet at a group social event. This scenario allows for informal introduction and interaction.

Ultimately, you know your children best. You understand their maturity level. You understand how they currently feel about their family situation - the custody and visitation agreement, etc.

In the Conscious Dating Program, one of the key areas we explore with you is your Dating Plan. Besides the logistics of who pays, and who picks up, who initiates the call, etc. Your Dating Plan also includes your plan of when to introduce your children to your "special friend." A Relationship Coach can help you navigate through your many options and help you choose the best solution.

Katriela Isaacson, CPC | www.committedmarriage.com

---

Antoinette responds ...

Introducing your children to your prospective life partner should only be done once you've confirmed your partner's identity: address, employment, relationship history and most importantly his or her intentions with you.

Actions speak louder than words. Try spend quality time with your partner by double dating with other couples. If your partner is willing to participate, work with a couples coach - this is a sure tell sign they are in the relationship for the long hall.

It would be most embarrassing if your children ask questions you cannot answer. Preparing your children also is essential - no one likes surprises. Best Be Safe than SORRY!

Antoinette Freeman | www.take2introvisuals.com

---

This column answers questions submitted by our readers. Submit your question here www.relationshipcoach.org/ask-the-coach and it will be forwarded to our coaches all over the world. Each issue, we'll publish a few answers from our RCI coaches.