How can I recover after having a tantrum on Facebook?
Dear Coaches,
I have been dating my boyfriend for 4 years. We had a serious fight and as a tantrum I erased our relationship status from Facebook. I regretted erasing it and changed the status back to us dating, but all his friends saw it and started making a big deal about it. It made things worse and blew the whole thing out of proportion. He won't return my calls, or texts now. How can I solve it? I wish I could go back in time and changes things, but I can't. I feel embarrassed with his friends. How can I make it better?
~ Daniela from Kansas City, MO.
---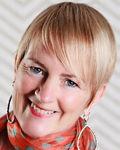 Marian responds ...
I gather that you've sincerely apologized to your boyfriend. However, he may feel angry, embarrassed, hurt and betrayed that your personal issues got aired out so publicly. He has a right to his feelings and to some space to work through what happened. By not immediately responding, he is letting you know very powerfully that your behavior was not acceptable to him, and that's a good thing.
Although this experience is very upsetting for you, you've also learned something valuable-that allowing intense emotions to drive your behaviour can backfire. When our emotions are intense, we simply aren't able to think effectively. The old saying "count to ten" before you do anything is wise.
I suspect that your boyfriend is giving himself time to cool off before he responds to you. I recommend you give him some space then perhaps write him a letter. If he refuses to respond to you, then it's likely that he is incapable of forgiving you. If so, then I believe you are better off without him, because a key ingredient in relationships is the ability to forgive one another. Regardless of the outcome, itís essential that you forgive yourself. All the best!
Marian Meade | www.marriagemindedcoaching.com
---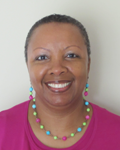 Barbara responds ...
Not sure what you mean by "serious" fight and all it entailed. Did it warrant your response? Maybe; maybe not, especially since you now have regrets. Does it warrant his? We can all learn lessons from hindsight after looking back over the situation; so maybe looking at the lessons you can learn would be helpful. That said, going forward, lessons to take into consideration could be:
1. Think before you act, because you can never take it back once it's out there.
2. Emotions aside, now would be a good time to evaluate the relationship; give it an overall grade and determine what you would like to do next.
3. If nothing about this relationship changed, are you willing to remain in it as it is right now for another four years? Hmmm. What does that tell you? Listen. Honor your truth, whatever that might be; and respect his as well.
4. Remember, for every action, thereís always an equivalent reaction.
Let your response to these comments and questions settle before rushing to the first conclusion, and then ask your question again; only you get to be the one to answer it. How can you make it better?
Barbara Ann Williams | www.barbaraannwilliams.com
---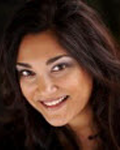 Anita responds ...
Losing face time with boyfriend over a Facebook status faux pas, eh?
Social media seems to be the brunt of so many disconnections and misconceptions, and since what you have with your boyfriend is more human than the cyberway, you'll fare better to focus more on the human connection, and leave the electronics aside.
Whatever the reason you both fought prior to the "tantrum" is key to address and take accountability. The tantrum status change is like punching a hole in the Facebook wall - it hurts you more than the wall, but in the end, it's just a wall. You both have to hold each other's hearts through the disagreements and recognize what each of you need for your relationship to survive. And, if you have had a primarily healthy relationship for four years, you both can do this.
Respect the time he might need to cool off. Give him the oxygen needed for maybe a few days, then invite him into your sincere apology. Not by email. Not by text. Definitely not by Facebook. Let it be through your voice. Via phone or in person. Consistency in kindness breeds positive change.
As Lenny Kravitz sang, "Let love rule."
Anita Myers | www.innerscopeconsulting.com
---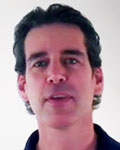 Daniel responds ...
I understand how you feel.
Sometimes, when we are in the heat of the moment, we can do crazy things. One of two things will happen with your boyfriend. Either he will let go of the charge he has around the situation and be available to talk, or he may shut you out and move on.
If he is ready to talk, this is your chance to come clean and apologize for what you did. I suggest that you share your truth and let him know what upset you in the first place. If you come across as owning your feelings and being responsible, you give him the chance to understand you with the possibility to make amends.
This next suggestion takes some courage and yet it can be cut-through: make a public apology to your boyfriend and his friends on Facebook. The upset started there, it can end there.
If he doesn't respond after you've given your best, then it always comes back to making peace within. You have the choice to let it go.
Daniel Leonardi | www.loveunlimitedcoaching.com
---
This column answers questions submitted by our readers. Submit your question here www.relationshipcoach.org/ask-the-coach and it will be forwarded to our coaches all over the world. Each issue, we'll publish a few answers from our RCI coaches.
Announcements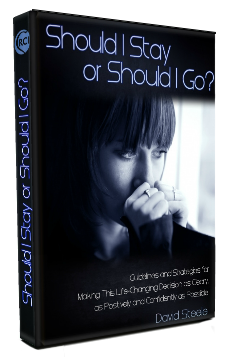 Just Released! Should I Stay or Should I Go?
By David Steele
Guidelines and Strategies for Making This Life Changing Decision as Clearly, Positively, and Confidently as Possible.
Check out the recorded book launch webinar here!
Download your copy here

Get the Kindle version here

---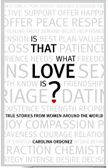 Is That What Love Is?
Co-authored by RCI Members
Maeve Crawford and Marian Meade
14 women from 12 countries write about their love relationships, and offer their perspectives on finding love.