Where can I find someone to love?
Dear Coaches,
I'm determined this year to find someone and fall in love!
I just can't figure out anywhere to meet men except the bar scene and I don't even like going to bars. What else can I try?
~ Single in Seattle
---
Katriela responds ...
Being ready to find that Ideal Partner takes a lot of courage and inner strength. A Self-Readiness process, like the Conscious Dating program would help you clarify your values, determine your Relationship Requirements, Needs, and Wants, and create the life vision you want shared with your Ideal Partner.
Another consideration is being clear about your dating goals - are you looking for a recreational dating partner or an Ideal, Lifetime Partner?
Don't settle for falling in love. You deserve to grow in love with your Ideal Partner.
As for the bar scene - just avoid them. Get busy having a great time with your friends and loved ones. Meet new friends. Enjoy the many other activities you love! Being single is an opportunity for spiritual, intellectual, and emotional self-growth. Enjoy every moment of it.
Being a Successful Single is the important first step to being a Successful Couple. You will attract your Ideal Partner when you are busy living your values, fulfilling your life purpose, and being in joy.
Katriela Isaacson, CPC | www.committedmarriage.com
---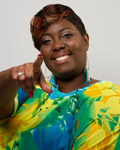 TaCreacia responds ...
Dating sites are sometimes frustrating and can be pricey. Try joining social groups that have outings.
Meetup.com is a great avenue to meet new people. They offer groups geared to singles as well as other of interest groups. Most are free to attend events (you pay for what events you attending) and there are always a lot of singles that are also interested in starting a new relationship.
TaCreacia S. Blunt, CLC | www.myblueprintproject.com
---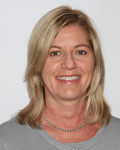 Betsy responds ...
In seeking how to meet prospective partners, consider personal interests that you would love to share with someone special. Would it be kayaking, movies, books, wine tastings...
In many cities, there are "Meetup groups" (found through www.meetup.com) organized around various interests. If there is not a group that interests you, then you could start one of your own.
Also consider organizations such as churches and environmental groups that host outings. Of course there is always on-line dating, but social gatherings offer a pressure free way of getting to know new people with shared interests and one of them may just be your next life partner.
Betsy Dorn | 919-434-6716
---
This column answers questions submitted by our readers. Submit your question here www.relationshipcoach.org/ask-the-coach and it will be forwarded to our coaches all over the world. Each issue, we'll publish a few answers from our RCI coaches.