Being single on Valentine's Day is hard...
Dear Coaches,
I normally don't mind being single, but it's hard at Valentine's Day which is all about love and romance. I'm not seeing anyone right now, so it's even worse this year. Do you have any suggestions for me and others like me to get through this holiday?
~ Trina from San Francisco, CA
---
Katriela responds ...
Many singles are uncomfortable facing holidays alone. At first glance, it seems we live in a society that promotes being married, being a couple.
In truth, being single is an incredible and unique opportunity. You can be totally selfish (and be clear on your deepest needs and requirements). Only then can you truly hope to find a Lifelong Partner with whom you can share and co-create a life purpose and vision.
This is an opportunity for great self-reflection. What kind of home do you want to create? What kind of marriage do you want; and what would that look like 5 years from now, 10 years from now, 25 years from now, and even 50 years from now?
Being single is not a disease, as David Steele, MFT would say. It's a great opportunity to reflect on your past relationships - what worked or what didn't work for you? What relationship skills do you need to develop?
So ask yourself, are you now, living the life that you love? Be a successful single, and then you will attract your Ideal Partner. And it's amazing how quickly you will attract your Ideal Partner when you are clear and certain about your own life.
Valentine's Day was originally a celebration of committed love - of marriage. It wasn't until much later that it became associated with romance. And as you will realize, when you find your Ideal Partner, the romance of committed, lifelong love far outshines the most romantic affair Hollywood can produce.
Katriela Isaacson, CPC | www.committedmarriage.com
---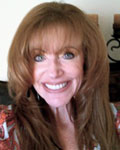 Susan responds ...
I hear how tough the pressures of Valentine's Day can be. The commercials, the friends who are in relationships, the endless jewelry ads. It can all feel like an onslaught of cultural programming and can bring up a lot of feelings and beliefs about where things are for you right now.
My feedback to you includes a couple of options:
Option 1: If you have other singles friends, plan something for the group of you that celebrates your friendships and just go out and have a great time.
Option 2: Do your own thing, something special to honor and celebrate yourself.
Option 3: Take the opportunity as a day of healing and growth -- Do some reflection about what you make it mean about yourself that you aren't with someone right now. Just reflect, release until you feel peaceful about it.
The needless pressure in our culture with certain holidays can again trigger feelings about one's relationship status. Believe it or not, there are couples who struggle through these holidays as well due to high expectations of what their partner should do for them, so as a single woman, you are not alone in feeling as you do.
Be present of the love you have for yourself and how best to honor that this year. Next year things may be different for you and certainly hiring a coach can help you change your relationship status and celebrate Valentine's day with a partner, but for now, you are the someone special and you can celebrate and honor that.
Susan Ortolano | www.conscioussoulmates.com
---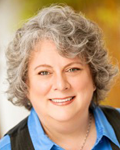 Terri responds ...
Join in and spread the love! There are lots of great ways to treat yourself, or enjoy the holiday as a single, but I believe the most rewarding way is to spend it loving others!
Volunteer at a Pet Rescue: love some of our four-legged friends.
Volunteer to feed the homeless: think about how much they might like something special this year!/
Give a random donation or gift: find someone, or some organization, to bless with your generosity. It doesn't have to be money, your gift can be time, gift cards, sweet treats...anything!
Make a game out of it: strive to be loving to everyone you meet, or do 10 loving acts on Valentine's Day.
Giving love is a powerful gift, and you might find it attracts someone loving right into your path! You never know!
Terri Hase | www.BetterYouProject.org
---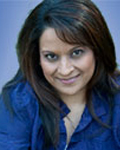 Dr. Dar responds ...
Valentine's Day can be the most difficult time of the year for a single person. Here are my remedies for transforming your Valentine's day into Self-Love Day!
a) Valentine's day is more about Love than anything in spite of what the advertisers and marketers want you to think. Plan 3 things you can do by yourself or with friends that you absolutely love to do on V-day week.
b) Take a vacation that week from television, going out to dinner where couples go, and any other things you do that remind you that you are single. It's an out of sight, out of mind kind of thing.
c) Remember that Father Time heals all wounds. I suggest you take the time to contemplate what Love is for you, what your future relationship is like, dream about your partner who is waiting to meet you...and jot that all down in a special notebook called your Dream Manifesting Journal. You can spend 24 hours enjoying putting together your dreams of your future relationship. This is my favorite way of getting through Valentine's Day.
Dreaming is a lot of fun, whereas, wishing for something you don't have is depressing.
Choose to DREAM!
Dr. Dar | www.StopBeingSingle.com
---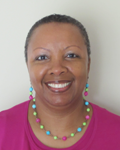 Barbara responds...
We tend to make Valentine's Day a special time to do special things for special people in our lives. It's a day that's filled with love, excitement, and expectations. Often we focus on receiving during this time and not so much on the giving.
This might be just the year for you to treat you as the special one. Go out and treat yourself special on this special day. And if you know someone else who may be experiencing the same thing, invite them to join in.
Here's to being a Happy Valentine.
Barbara A Williams | www.barbaraannwilliams.com
---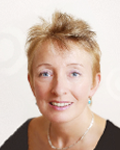 Carol responds...
Valentine's Day can be a difficult time of the year, especially if you are single, but every situation can be an opportunity for growth and personal development if we recognise it as such.
Perhaps now is a good time for you to focus on who you are, what you are looking for and most importantly, loving yourself. Yes, I know that probably sounds a rubbish suggestion when what you really want is someone to love you.
But bear with me... Learning to really love yourself is a vital step towards being able to unconditionally love someone else. The more you can enjoy your own company, look in the mirror and like what you see, and feel really good about yourself, the better place you will be in to attract someone who is also comfortable in his or her own skin. When we don't really love ourselves, we tend to come into relationships with needs that we want the other person to meet. That is never going to fully happen. So the more we can feel good about ourselves, the more we can relax in a new relationship and let it develop naturally and easily.
Carol Page | www.new-relationship.com
---
This column answers questions submitted by our readers. Submit your question here www.relationshipcoach.org/ask-the-coach and it will be forwarded to our coaches all over the world. Each issue, we'll publish a few answers from our RCI coaches.