My wife and I disagree on the kids sleeping in our bed. What do I do?
Dear Coaches,
My wife and I have two amazing kids, ages 2 and 5. What isn't amazing is our sex life. My wife lets our kids sleep in our bed. I have tried to get the kids to sleep in their beds, but my wife gives in very easily when they cry and want to sleep with us. My wife also thinks I am being insensitive. I love my wife and would like to have that intimacy we used to have, before the kids were sleeping in our bed. What do I do?
---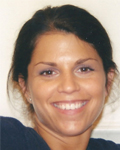 Michelle responds ...
Have a heartfelt conversation with your wife and set up time to talk when you will have no distractions and tell her how you feel. She is probably just as frustrated and wants to resolve this too. Have you asked her how she wants to handle this going forward?
You and your wife have to be on the same page and work on this together. You need time to connect with each other without the kids.
Do your kids have a nightly routine that they follow where they:
Bathe at night?
Have a certain bedtime?
Have time to decompress in their rooms before they go to sleep?
Kids crave routine and the more structure they have the easier it will be for everyone in the home. In the beginning it will be tough but patience will be key.
What about having a reward system for the kids for sleeping in their own beds - something they enjoy doing. Come up with some fun ideas you can do as a family like an indoor camping night where you sleep in tents one night?
Talk to your wife, be creative and remember together you can figure this out!
Michelle Bianco | www.coachmichellebianco.com
---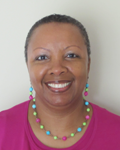 Barbara responds ...
When couples don't have children, they work hard at getting them; and when they get them, most of their time goes to them instead of one another.
This is very common, as women tend to be the nurturers and often are the main care takers of the young ones. They tend to spend much of their time with them and put all their energy into caring for them, and the partner gets put further and further on the back burner. Maybe after all the time and attention your wife gives to caring for the little ones, she doesn't have much energy left for the two of you.
Do you share or help with any of the evening responsibilities that may help and support her in reciprocating later? Have you tried getting the children settled after dinner by giving them a bath and reading them a bedtime story while preparing them for sleep?
Spending time with them may give your wife time to herself, and even time to prepare for you later. Then maybe the two of you can do the dishes together, which may very well lead to intimacy.
Like you, she may just need a little support. Hope that helps.
Barbara Ann Williams | www.barbaraannwilliams.com
---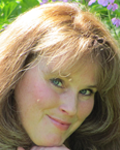 Denise responds ...
There is research that supports the "family bed." This growing development, recommended by educator and philosopher Rudolph Steiner and original Attachment theorist, Dr John Bowlby suggests that children, who share a family bed with their parents from birth, attach and detach more securely, are better able to handle separation and loss, experience healthier family bonds, and may experience healthier committed relationships in adulthood.
If this is your wife's belief or strong maternal desire and it gives her peace of mind, you may suggest that you both research this theory together. If you both agree there is some benefit to the children, then you may can make it fun.
Perhaps Mondays, Wednesdays, and Fridays is Family Night. Watch a movie, get a pizza, and climb into bed together with a book until you fall asleep. Then on Tuesdays, Thursdays, Saturdays, and Sundays is Parents Night. Sit down and gently explain this to the children so they know what to expect ahead of time and they learn that they are part of the process.
Your wife fulfills her maternal need to be with the children, the children look forward to their special nights of bonding, and you get intimacy with your wife.
Denise Wade Ph.D. | www.sweetharmony.net
---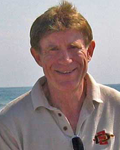 Randy responds ...
Sex is obviously very important to you, and is usually very important to a relationship. Kids can easily interfere, but the couple must figure out how to work around this for the long term success of the marriage. You should also talk to your wife to ascertain if there are some other reasons that she has lost interest in sex. Coaching or counseling may often be necessary because the underlying causes may not be easy to discuss yourselves. In any case, this problem should be actively addressed so it does not fester and ruin the relationship.
Randy Hurlburt | www.PartnersinLoveandCrime.com
---
The opinions stated are those of the authors and not necessarily those of the staff, members, or leadership of Relationship Coaching Institute.
This column answers questions submitted by our readers. Submit your question here www.relationshipcoach.org/ask-the-coach and it will be forwarded to our coaches all over the world. Each issue, we'll publish a few answers from our RCI coaches.