Can I get my quiet husband to open up?
Dear Coaches,
One of the things that initially attracted me to my husband was that he was quiet, which made him seem so gentle and sweet. But after six years of marriage I really miss having someone to talk to. He's so quiet he only talks to me to make plans or decisions. We never just talk and certainly never about something like our feelings. I feel like I don't know anything about him except what he likes for dinner and what time he'll be home.
I know he's quiet, and I really don't expect him to be someone he's not, but it seems to me there should be some middle ground. It makes me sad that we're not closer. What should I do?
~ Jane
---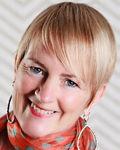 Marian responds ...
I want to first assure you that all couples go through some degree of disillusionment after the honeymoon phase wears off. The couple starts noticing things they don't like about each other, and begin to think they have nothing in common and perhaps they've made a mistake. This causes a lot of anxiety and at this point, the couple either splits up, pretends that nothing is wrong and remain unsatisfied, or takes the risk of being vulnerable and expressing who they are more deeply, and what it is that they do want.
This phase has been described as the falling in love again phase, or the differentiation phase, in which the couple starts to recognize each other as being distinct individuals. Many couples never get to this phase because they don't know how, and that's a real shame.
I encourage you to try discussing this with your husband, and if you need assistance, contact a relationship coach who can assist you. In doing so, the two of you have the opportunity to develop a much more intimate relationship, in which you get to know each other on a much richer level.
Marian Meade | www.marriagemindedcoaching.com
---
Katriela responds ...
From your question, it appears two things are really bothering you – the lack of connection and the lack of conversation. It might be helpful to separate the two topics.
You mention that your husband talks to you about plans and decisions. Be open to the possibility that your husband's style of conversation is very goal-oriented. He wants to include you in the decision process and planning. He may not be aware of the missed opportunity to chat and share deeper thoughts and feelings.
You mention he was quiet, but gentle and sweet during courtship. Does your husband still possess the traits of gentleness and sweetness? What was he doing then in your conversations that he could start doing now? How about the other times that you shared pleasant conversations? What was different about then? Chances are, you can recreate those moments.
Many times, women associate conversations and time together with connection. It always helps to have an honest conversation about what you need and want to feel loved. Chances are, your husband wants to please you – but just doesn't quite know how. It's a slippery slope when we ask our spouses to read our minds. And it's just not fair. Make an honest request about your needs and wants. Also take this opportunity to ask your husband about his needs and wants. It may just open up many opportunities for the two of you to reconnect and renew your marriage.
Katriela Isaacson, CPC | www.CommittedMarriage.com
---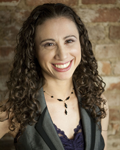 Valerie responds ...
It makes sense that your husbands quietness initially attracted you, since we tend to be attracted to people who balance us. And yes, there is a middle ground. If you don't communicate about your feelings, he probably doesn't know that you want to open up more. Men usually want to make their wives happy and he may not know that communication is important to you.
Saying "We never talk" sounds like criticism and that may shut him down more. If you say something positive like, "I want to share more with you, and get to know you better. It would make me really happy if we could spend 10 minutes a day sharing the highlights of our day. Would that be ok with you?" And be open to negotiating. There are many more ways to make positive requests and negotiate win/win agreements. The "Communication Map" that RCI teaches is a wonderful tool to resolve issues such as these. You can get it from RCI or learn it from a coach. I've found that couples can usually create win/win agreements with a little creativity and positive communication.
Valerie Greene | www.coachvaleriegreene.com
---
This column answers questions submitted by our readers. Submit your question here www.relationshipcoach.org/ask-the-coach and it will be forwarded to our coaches all over the world. Each issue, we'll publish a few answers from our RCI coaches.