How do I bring the sizzle back into our marriage?
Dear Coaches,
My wife and I have been married for almost five years. We have a good relationship and we have lost some of the initial sizzle that we had in the beginning.
A buddy of mine said he and his wife went to a workshop where they learned that it's not enough to be kind and considerate and loving to each other on a daily basis. He said they were told to increase their pleasure by adding surprises at least once a month.
I thought that sounded like a good idea, so he and I are putting our heads together to find some extra special ways to surprise our wives. We thought of some things we could do. And I ran across your website and thought you might be able to help us generate some more ideas. Any suggestions?
~ Tom from Snowflake, AZ
---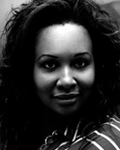 Antoinette responds ...
No matter how long you and your partner have been together, you should always make time for romantic encounters - and a good way to do this is date night.
Avoid monotony: when scheduling your date night, make sure you do not assign a particular day of the week. If you have to arrange a babysitter, find a babysitter who is has a flexible timetable.
Make sure you're spending quality time with your partner: Include plenty or conversation and interaction - so avoid the movie theater.
Make your date night a sacred evening – take time to connect. This means no unexpected visits from friends. Don't let work obligations take priority.
Make it enjoyable: Enroll in a dance and or cooking class together.
Take turns planning your dates!
Antoinette Freeman | www.take2introvisuals.com
---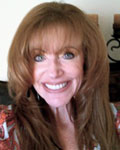 Susan responds ...
While it is great to bring in surprises, it sounds intimacy needs to be reignited on a bigger scale. It also sounds like you have a good foundation and reigniting the sizzle can start with small, simple, romantic gestures that are frequent, meaningful, inspiring the response you both are seeking. Then things can move into bigger gestures and bigger surprises, while keeping a day- to -day connection.
Making sure the 'sizzle' doesn't 'fizzle' is more of an ongoing holistic process of rebuilding intimacy on all levels. It is also important to know what your partner feels more 'sizzle' would look like as well, so you are both participating to increase the passion together.
Hiring a good Relationship Coach can support you or both of you to bring back that spark in a more holistic and structured way so that intimate connection becomes a mutual way of being in the relationship. This makes sizzle more frequent for both of you rather than an every once in a while occurrence.
Susan Ortolano | www.conscioussoulmates.com
---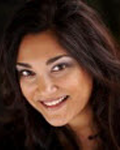 Anita responds ...
It's great to hear spouses wanting to keep love sizzling! Go back to your mental vault and pull some old memories out from the times when you first met. You made her giggle and smile. You impressed her. Sometimes the effort in anything is in remembering what meant everything to her.
Here are some ideas I can give you going forward, while you collect some goodies from your past:
Send a sweet care package... At home or work. A collection of little things that tell her you think she's pretty awesome. Herald her as your wife, a mother, as an employee. Think of her favorite candies, cookies, or a retro snack she hasn't had in ages.
Send a card... A letter. Handwritten if possible. A funny one. A loving one.
Leave her a thoughtful text... Send an email.
Take a picture of you doing something that she hoped you'd do (the dishes, laundry, a project) and tell her you love her.
Be funny - Like ha ha funny. Nothing turns a woman on more than making her laugh, giggle and smile. And I suspect nothing makes a man feel more accomplished in a relationship than to be the recipient of those!
Anita Myers | www.innerscopeconsulting.com
---
Katriela responds ...
Congratulations on being happily married for five years. And bravo to wanting to improve your marriage. No doubt you'll find many ways to surprise your wife.
Two qualities make for a perfect partnership – Kindness and Respect, Kindness is being a giver in the relationship, meaning your generosity in time, money, resources, and in acts of lovingkindness. Respect is about protecting boundaries, acknowledging sensitivities, maintaining loyalty, and appreciating and holding your spouse in the highest regard.
At its very essence - when the wife is certain in her heart and in her mind - that she is the most important and most precious to her husband - then all is well in her world. Gifts, jewelry, chocolates, a surprise vacation are nice and appreciated. But there is nothing more priceless than the gift of yourself.
The lustful passion in the romantic phase of your relationship cannot be duplicated, it was predicated on mystery and newness.
But intimate passion - an ever deepening bond and passion between husband and wife can be yours. This is an ever-deepening discovery of each other, of sharing vulnerability and feeling safe. This is sharing in each other's life vision and supporting each other success. You will need at least a lifetime to fully express intimate passion.
Katriela Isaacson, CPC | www.CommittedMarriage.com
---
This column answers questions submitted by our readers. Submit your question here www.relationshipcoach.org/ask-the-coach and it will be forwarded to our coaches all over the world. Each issue, we'll publish a few answers from our RCI coaches.