I want to be married but he doesn't want to commit - what do I do?
Dear Coaches,
I've been with my partner for 14 years, and although we have a son together and have lived together for the past year, he doesn't want to get married. He loves me, and is devoted to his son, and we are best friends, but he is afraid to commit because he says we have "issues". I want to be married... What should I do?
~ HB from California
---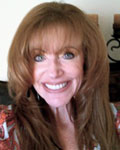 Susan responds ...
That's a a tough situation. It's clear that you have a lot invested in this relationship and sharing a son makes any decision about change complex. It sounds like you aren't getting the level of commitment your heart desires and that this man is not likely to change his position.
Asking yourself what you intend to have in relationship, taking a stand for your intentions and deal-breakers can help you come to a decision about how to move forward. From my view (not knowing any further details about your relationship) it comes down to a decision on your part. Are you feeling that your needs and requirements for the relationship are being met? Is this something that you and your partner can work through? If your requirement of being married isn't being met, what else isn't being met and are they grounds to leave the relationship or is it worth staying and not feeling as happy as you want to be?
I encourage you to think about what ideal relationship looks like for you, what your deal breakers are, taking everything into consideration. You have major decisions to consider when you feel you aren't getting the level of commitment your heart truly wants. Working with a Relationship Coach can help you sort this out and guide you to come to the decisions you are facing. It can support you in sorting out more of what is happening in the relationship itself. I invite you to consider working with a Coach. It can really make a powerful difference.
Susan Ortolano | www.conscioussoulmates.com
---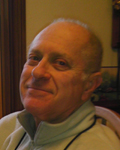 Chuck responds ...
In the generally standard loving exchange, the female wants to be cherished, understood and respected, in exchange for which she trusts, accepts and appreciates her mate. Being respected has a special biological as well as emotional basis for the female. Her biological evolution taught her to seek a male, who would provide and protect her over the full length of time it took to bring their progeny to adulthood. This meant that he had to not only hold her in high esteem, which is the common definition of "respecting," but he had to hold her in esteem above all others.
Your desire to be married may actually be a desire for the respect commensurate, with that high level of esteem. Males have a drive that sometimes clashes, with the female desire for formal commitment. He evolved as a hunter, who, having made the capture, felt a sense of finality. This may be the underlying issue, for him. He may have an innate desire to stay "in hunting mode," so he doesn't stop the loving exchange.
Find a good relationship coach to help you both through this dilemma.
Chuck Ames | www.lovelinkguru.com
---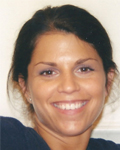 Michelle responds ...
I honor you for seeking support on such an important issue.
Did your partner recently let you know of his intentions not to marry? If so, did something happen that changed his mind? You mentioned that you started living together in the past year; could this have something to do with it? Living together gives you an understanding of what married life looks like being together day in and day out.
If you have known that he did not want to marry for some time - why would this be an issue now? Were you hoping that he would change his mind? You want to get married but what will you do if your partner does not change his mind? Ultimately you need to be clear on what you really want and why do you want it?
You mentioned that he is afraid of commitment based on issues you have as a couple. Can you work through these issues together as a couple? Do you need to speak to someone that could provide support? Talking to someone either as a couple or individually can help you gain clarity regarding the situation.
Michelle Bianco | www.coachmichellebianco.com
---
This column answers questions submitted by our readers. Submit your question here www.relationshipcoach.org/ask-the-coach and it will be forwarded to our coaches all over the world. Each issue, we'll publish a few answers from our RCI coaches.