How can I make this Valentine's Day really special?
Dear Coaches,
Valentine's Day is coming up. I have been dating a woman who I am really into and think she's the one for me. I'm not such a romantic guy, but I want to make a great impression for Valentine's Day. I want to do something very different and special for her. I want it to be the best Valentine's Day she's ever had. I want her friends to say, "Wow!" when she tells them about it. I already know she isn't impressed with expensive gifts. What suggestions can you give to me?
~ Jonathan from New York
---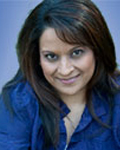 Dr Dar responds ...
It is so exciting to have the desire to plan an out of this world Valentine's Day for your partner. Given that she is not impressed by expensive gifts, my favorite idea requires no money upfront and tremendous presence. Listen carefully to everything she says between now and Valentine's Day. Any time you hear her say 'I love xxx' 'I want xxx' 'Wouldn't it be nice if xxx' or some other flavor of these statements, make a note of it. Once you have amassed several of these, review them. Find ways to make those statements come true on Valentine's Day. The greatest gift you can ever give your partner is the gift of you listening coupled with follow through in action demonstrating you heard her.
I wish you both the best Valentine's Day Ever!
Dr. Dar | www.LoveHimLoveHer.com
---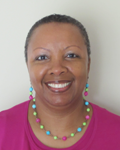 Barbara responds ...
If you already know she's not impressed with expensive gifts, then it sounds like you may know she's not one that can be bought, or isn't in need of having to be lavished upon. What is it about her specifically that makes you think she's the one for you?
I don't know how long you have been together, but you mentioned that you're not such a "romantic guy"; I would like to think that by now she knows this and wouldn't expect you to be something you're not. If you do this on this one special occasion, and that's it, how great of an impression will it really be?
Be you! If she feels about you the way you feel about her, and she hasn't put in any special requests, go with what your heart impresses you to do; after all, this day is filled with heart ideas. The difference is, these hearts are connected, and it needs to come from yours to hers.
Barbara A Williams | www.barbaraannwilliams.com
---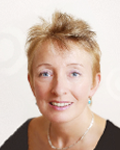 Carol responds ...
I think it depends partly on how long you have been together and the stage that your relationship is in. Whatever you choose to do, how about building a level of anticipation and excitement by putting little notes or clues that take her to the next place to find whatever it is you will be doing together? For example, you might send her a single red rose with a note attached, leading her to another gift or an instruction to go somewhere or do something. You could keep this going for a few days, up until Valentine's Day, when you have some special event lined up that you know will really please her.
For the special event itself, that depends again, on what you are both into. How about a trip in a hot air balloon, a weekend away somewhere really special or tickets to a show, fashion or sporting event that she would be wild about.
Think about the things she likes to talk about. What is she really excited about? Has she expressed a longing to do something special? Perhaps you can plan your event around that.
I hope you have a fabulous time.
Carol Page | www.new-relationship.com
---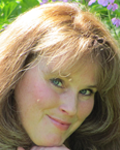 Dr. Denise responds ...
Wow-ing a woman is more about hitting her "sweetspot" than it is about spending an exorbitant amount of money, showering her with unlimited attention, or accolades.
The "sweetspot" for a woman is usually connected to the special people, places, milestones, or events in her life that the late Dr William Glasser refers to as, her quality world. A woman's quality world has only a few spots and they are usually tied into treasured values and memories.
It is more important to find out, through her friends and family, what those treasured events/memories are. By evoking powerful emotions, connected to happy memories from happy times in her life, she will undoubtedly realize you did your research and that may mean more to her than any gift.
Let me give you some ideas. You could wrap her favorite childhood toy and candy. You could also take her to her favorite girlhood place, like an ice cream place or movie theater tied in with a warm, happy memory. Perhaps it was her favorite childhood park that her parents took her to. In other words, something nostalgic that tells her you want to connect with the little girl, the teenage girl, and the adult.
Dr. Denise Wade | www.sweetharmony.net
---
This column answers questions submitted by our readers. Submit your question here www.relationshipcoach.org/ask-the-coach and it will be forwarded to our coaches all over the world. Each issue, we'll publish a few answers from our RCI coaches.