Can we overcome our religious differences?
Dear Coaches,
I'm an atheist and have many positive values that are shared by major religions but I don't believe in God. I'm dating someone who is strongly religious and we're getting serious. But in his religion it's unacceptable to be with someone who doesn't believe in God and yesterday he told me that betraying his religion is killing him every day. There's no doubt that we love each other but I'm beginning to fear that our religious differences cannot be overcome. Is there anything that we can do to make this work?
~Claudia
---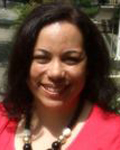 Maeve responds ...
When reading your post for the first time, my initial reaction was, "Don't go any further!" I've re-read your post a few times and I have lots of questions I would like to ask you, if I were on the phone with you. However I'm not, so I can only offer some guidance based on the information you've shared.
You haven't stated how long you've been dating, nor if you have both agreed on your vision for your relationship. Do you both want to have children? If you had children how would your different beliefs impact on your family? You say he told you that "betraying his religion is killing him every day." I wonder why you would want to continue a relationship with someone when you know your lack of belief is having this kind of effect on the person you say you love.
Before you develop this relationship any further I would encourage you to look deep within yourself. Connect with your higher self and ask these questions.
The positive values you have, which are shared by other major religions, could shed some light on this. But the truth of the matter is, you don't believe in God and he does.
Maeve Crawford | www.becomingyourownsoulmate.com
---
Katriela responds ...
Hi Claudia,
It appears from your question that your intention is to have a long-term relationship with this man, if there's a way for both of you to work through your issues. Religion can often become a perpetual and unsolvable problem in relationships, depending on how deeply committed one or both partners are to religion and spiritual beliefs. Meaning, it could be a requirement for one partner to share religious and spiritual beliefs, traditional customs and rituals, etc., and by extension, raise children in that tradition. Serious consideration is needed as to the upbringing of children in one religion or another, or no religion at all.
While there is no doubt that you love each other, often love is simply not enough when faced with the practicalities of married life or life partnership. I suggest you each consider and understand what your life vision and purpose means, and to be clear on your relationship requirements, needs, and wants. Only then can you both talk honestly about your compatibility, and if you both are headed in the same direction.
It's a truism that love is not about looking at each other's eyes, but looking in the same direction (purpose and vision) together.
Katriela Isaacson, CPC | http://www.CommittedMarriage.com
---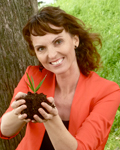 Martina responds ...
Dear Claudia,
Thanks for your poignant question. First of all, I want to acknowledge the complicated situation you are in and want to celebrate your willingness to look closely at your compatibility. One question I have for you is... if you want children... the issue of religion can be amplified with children in the picture... how to raise them and what values you want to instill in them... this could be a major roadblock down the road.
If this does not factor in, you still have to do some deep soul searching. It seems like he is not gonna change his religious believes any time soon... so you have to figure out if you can willingly embrace his religion and envision converting to his faith. If you have a strong NO on this, I would highly suggest you put the relationship on hold to reevaluate where you want to go from here...
Martina Cornelius | www.ToolsForLastingLove.com
---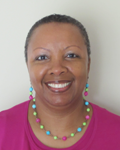 Barbara responds ...
Dear Claudia,
How long have you guys been in this relationship and how long did it take before you discussed this major relationship deal breaker? Because of the different beliefs each of you have, these beliefs says something about you, who you are, and how you see yourself, others, and the world at large. While it is true that opposites attract, they also attack, and at some point you guys may find yourselves resenting one another for turning your backs on the very foundations of who you are, and for ignoring early foundational warning signs that this just might not work. If betraying his religion is killing him everyday, some of this resentment (towards himself and/or you) may be happening already.
Reflecting on your wants, needs, and requirements in a relationship might be helpful in clarifying what's really important to you. Is your religious preference a requirement (must have) in your relationship? It sounds as if it is for your partner. Reviewing this requirement may help you re-evaluate your core beliefs and its foundation, the importance you want it to play in your relationship, and when to make the call as to where it starts; now or later.
Barbara A Williams | http://barbarawilliams.relationshipcoach.org/
---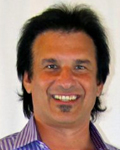 Cary responds ...
Dear Claudia,
You may disagree about faith but do you share common values, laughter and truly enjoy each others company?
Years ago, relationships that comprised of differing "faith" often struggled and the one with the stronger conviction usually set the tone and direction for the couple.
Today however, many folks are looking at the "faith" issue differently. I'd suggest to focus more on your values, care, love and affection for each other & allow each of you to express yourselves honestly, without persnickety judgments from the listener.
What would your relationship look and feel like if you didn't force each other into "your" beliefs.
By keeping an open mind and heart, listen to and truly desire to understand each other, you'll probably find that you share more in common than than you give credit for.
In the long run, the choice of agreeing on whether or not to have children and "how-to" raise them can actually be more challenging to deal with than the "faith issue".
By keeping a humorous light tone about yourselves, you'll find the ability to "stay open" to differing views and this tolerance will bring you closer together.
Cary Valentine | www.caryvalentine.net
---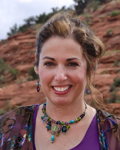 Lori responds ...
Dear Claudia,
My husband says "while it's a pre-requisite, love alone is not sufficient upon which to build a life together." For your boyfriend, it sounds like he's identified his religion as a major guiding principle for his life. I have found that if one person tries to set aside their most fundamental values for the sake of another, the long term viability of a happy marriage just is not there.
If you really think he's "the one" then you might want to look into other "spiritual" outlets that are not "religious" but do believe in the concept of God to see if you can get your mind and heart around it. When I was young, I also did not believe in God. I believed that represented weakness. Yet, when my husband was hit by a car, I found myself praying to "God." As with all our values, beliefs change with maturity. Perhaps you can explore this further just to make sure.
I hope you'll stay true to your beliefs and that you will both learn to respect each other in a healthy way. If he is not the one for you, knowing that sooner than later is a good thing.
Lori Rubenstein | www.LoriRubenstein.com
---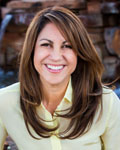 Rita responds ...
Hello Claudia,
Thank you for your question. I'm so sorry for the gut wrenching conflict you are experiencing. Values are at the core of who we are, they are the anchors that drive us and help us live out our purpose in life. I'm sure people can have a healthy lasting relationship when they differ in issues: political, educational, etc. However those are not values, they are issues. Spirituality is a true value and it sounds like they are a driving force in your friend's life; extreme opposite of yours. If it is already a problem, it will only intensify; especially if marriage and children are in the future. I would suggest you both explore what your true values are and make a decision based accordingly. A life lived not congruent with your values is an unfulfilled life; and causes detachment and distance in relationships.
Rita Hudgens | www.opendoorlifecoach.com
---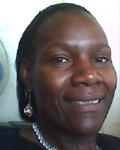 Mosline responds ...
Dear Claudia,
I had a couple of questions come up that I would like you to answer if that's okay. Firstly, do values have any place in this relationship and if so, what does that mean for you? As I see things, compatibility is a big issue in any successful relationship and was wondering where on a scale of 1-10 you would rate this date? Can you visualize what would happen if you allowed yourself to move to the next stage with this guy? Each of you would be fighting to protect their faith. He stated that having to betray his faith is killing him. Do you really think there could be anything you can do to make that feeling go away? How long do you think that is going to last? Which side do you think he will choose? If it will help for you to know; people who believe in God also have a strong conviction that they should put God first in their lives and that could explain why he is feeling this betrayal. Lastly, how would playing second fiddle in this guy's life and have him always regretting his decision turn out for you?
Mosline Farawu | moslinefarawu.relationshipcoach.org
---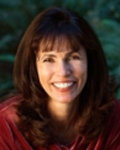 Wendy responds ...
Dear Claudia,
It sounds like you and the man you are dating have hit upon a deal breaker. Is he interested in exploring how you can make this relationship work for the long term, without asking you to convert to his religion? Unless there can be acceptance of your differences regarding religion, your road ahead together will likely be very bumpy and probably won't lead to a long term commitment. Have you clarified your own essential relationship requirements and does he meet them? I imagine that one of your requirements would be to be accepted for who you are and what you believe. You deserve to have a man in your life who accepts you as you are, and feels proud to be with you.
It's wonderful that you have found love, and you deserve to have love AND someone who is a match for you in ALL the ways that are important for you. You may want to work with a relationship coach to help you identify what you want in your life and relationship, uncover challenges, and look for solutions that are right for you.
Wendy Lyon, PhD, Psychology | www.MyTrueLovePath.com
---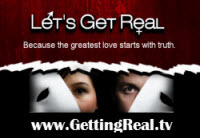 Let's Get Real responds ...
To view Let's Get Real's response to this question in a webTV episode visit www.gettingreal.tv/dating-and-religion/
---
This column answers questions submitted by our readers. Submit your question here www.relationshipcoach.org/ask-the-coach and it will be forwarded to our coaches all over the world. Each issue, we'll publish a few answers from our RCI coaches.