Is it okay to ask him to a home cooked meal for a first date?
Dear Coaches,
I'm a 60 year old single woman and I'm interested in a co-worker of mine. I was thinking the holidays may be a great time to make a move. Do you think it would be okay to invite him to my house for a homemade "holiday" meal together? What do you think? Would this be okay, or would it be too forward?
~Trina in Santa Barbara
---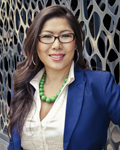 Amie responds ...
Great question, the holidays can be a great time to connect with someone that you find interesting. Although a homemade dinner sounds fabulous, it may be better to hold on to your awesome cooking skills till you know you both are on the same page. Inviting someone over to your home may get some mixed messages depending on what kind of relationship you are trying to attract.
It would be best to find out what you both have in common. Activities, hobbies, interest are a great opportunity to engage in something you both enjoy. Nothing creates more of a connection than building a bond first.
Amie Leadingham | www.amiethedatingcoach.com
---
Noelle responds ...
Congrats to you for making the first move! I want to acknowledge you for having the courage to take a big step. In terms of inviting your love interest to dinner, I think it depends on the parameters. Holidays are fraught with a mixed bag of emotions, especially for singles. Providing that you approach the dinner invite strategically, with fun, of course, it is a perfectly lovely and appropriate invitation.
For starters, I would recommend that the invitation be just for the two of you not an invitation for a family holiday meal- that would be too much pressure on both of you. Also, I suggest you keep both the dinner invitation and the meal as light and breezy as possible. This injects a more "casual" element to the dinner, and allows the two of you to have an undefined meal.
I wish you all the best in your pursuit of love!
Noelle Shoemate | (917) 359-0650
---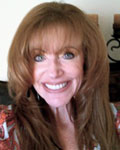 Susan responds ...
While your idea sounds cozy and lovely, it might be wise to start with smaller steps. Perhaps inviting him out for some holiday hot chocolate, coffee, or a drink can break the ice. If there is interest on his part, he will invite you on a date. As a Coach, I generally don't advocate for playing the traditional male and femaile "roles", but in the beginning, I believe it is helpful to let the masuline energy be the masculine energy and puruse the feminine energy. Generally, inviting someone to their home for a home cooked meal is best saved for a time when you're already in the flow of dating. Asking him out for a drink, or for coffee can help determine his interest and if he is interested, he will begin to pursue you.
Susan Ortolano | www.conscioussoulmates.com
---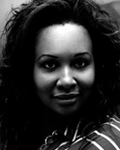 Antoinette responds ...
The office can be a great place to meet people. You already have something in common. However, asking a co-worker on a date is tricky because of today's awareness regarding sexual harassment in the workplace.
What happens if the two of you break up? Unless one of you quits your job or gets a transfer, you will have to face that person every day making it extremely difficult, uncomfortable, and sometime embarrassing - especially if your co-workers get wind of it! Try doing a group dinner party at your home try a "potluck" concept. This way you can protect yourself and see if he's really "into you". Let him earn your attention!
Antoinette Freeman | www.take2introvisuals.com
---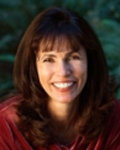 Wendy responds ...
Congratulations for having the courage to go for what you want! If you are truly interested in your co-worker, inviting him over for a homemade holiday meal may be a great idea. If he is to be your only guest, it would be wise to first ascertain if he is single, available and interested. I suggest that you clarify this in a brief, light conversation with him over coffee, at a lunch break or after work. If you are planning to invite others to join you for your holiday meal, then you could wait to learn more about him and his interests until that evening.
Pay close attention to how he treats you and let him know when he does anything that you appreciate. If you enjoy his company, let him know that you had a great time and you'd like to get to know him better. If he is interested, he will want to spend more time with you. Let him make the next move and ask you out.
Wendy Lyon | www.MyTrueLovePath.com
---
This column answers questions submitted by our readers. Submit your question here www.relationshipcoach.org/ask-the-coach and it will be forwarded to our coaches all over the world. Each issue, we'll publish a few answers from our RCI coaches.